We meet Gavin Wrigley, head of education at the European Bartender School, to chat through drinks trends, distillery visits, and explore why training is crucial if we all want delicious cocktails.
While it would be rude to outright disagree with classic lyrics, Pink Floyd were actually pretty incorrect when it comes to education in bars. We do indeed need some education – quite a lot, in fact! – if our drinks scene is to continue to evolve and thrive.
But what does that training actually look like? Why is it important? Can't you just learn on the job? So many questions. But here to answer them is Gavin Wrigley, head of education at the European Bartender School (EBS). Enjoy!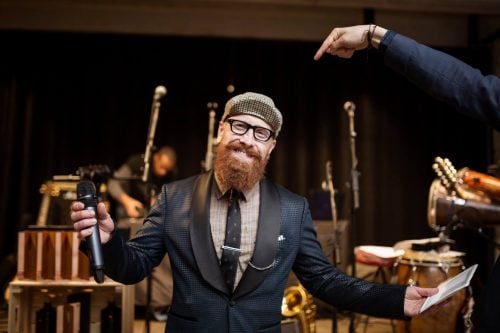 Say hello to Gavin Wrigley!
Master of Malt: Give us an overview of the European Bartender School. How many members do you have? Where do you operate?
Gavin Wrigley: European Bartender School has been going since 1999 and currently we're operating in 27 locations in over 20 countries across Europe, Asia, Africa, Australia and America.
MoM: Why is education so important for bartenders and people working in the trade?
GW: Over the last ten years drinkers have become more discerning than ever, and with the dizzying array of choice and perpetual flow of information, the bartender needs to really understand the craft to be able to connect people to drinks.
A lot of people learn on the job of course (myself included), and that's fine; it even has the benefit of being tailored to that specific bar. What we aim to do at EBS is provide a low-stakes practice environment where mistakes are free and the focus is on long-term improvement rather than short-term execution. We give people the chance to improve as quickly as possible and fast track their career progression.
MoM: What kind of courses do you offer? Which are your most popular and why?
GW: Our most popular course is our International Bartender Course (4 weeks) that we offer in all of our schools. It is the all-rounder, very practical and appropriate for novice and intermediate bartenders. Students who pass this course will know 72 classic cocktails, a solid amount of spirit theory, basic flair and free pour skills. Most of the students who opt for this course take it abroad as we offer accommodation at all of our destinations; this gives us a really captive audience and means our students have fun in a new place with no distractions. I think that's why this course has stood the test of time and grown to be the largest bartender training programme in the world.
With the increase in variety throughout the spirit industry as well as the vast amount of career options available to up-and-coming bartenders, we have expanded our range of courses over the last few years to meet demand. We have mixology and advanced courses that delve into the intricacies of the latest and most advanced cocktail techniques, and we now have a barista course that addresses the strengthening relationship between coffee and alcohol.
One of our most exciting new projects has to be the development of our spirit expeditions that provide a completely unique, in-depth and practical experience for adventurous geeks out there (which I use as a term of endearment). We explore the culture surrounding the production, tasting rarities, mixing with locals and going as behind the scenes as possible. We launched Tequila and Mezcal in Mexico and Scotch Whisky in Scotland in 2018, but watch this space, there's much more to come!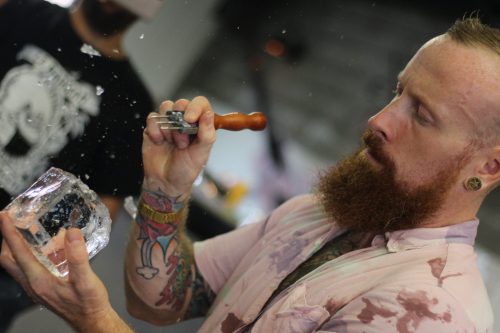 Wrigley hard at work on the bar
MoM: Tell us about your new partnership with William Grant & Sons…
GW: We've worked with William Grant [parent company of brands including Glenfiddich, The Balvenie, Reyka Vodka and Hendrick's Gin] for years and we've collaborated on a few projects before, but the Scotch Whisky Expedition is something we both put a lot of hard work into to make it a completely unique and special experience for whisky lovers.
Participants stay in cottages on-site at the Glenfiddich distillery – and that's already a backstage pass right there, these are not available to the public outside of this course. The trip takes participants through every major stage of whisky-making in the most immersive way possible, which is in large part why the Glenfiddich distillery works so well; not only is the team very open and knowledgeable about what they do, they also have an on-site cooperage and a working malt house. It's essentially a full week journey through the making of whisky, all stages of the process are opened right up and shown in detail and the participants can get involved practically.
MoM: Why is it important that bartenders understand how and why a product is made?
GW: Understanding the ingredients and processes that bring out certain flavour profiles is interesting in its own right, but it also helps bartenders find similar varieties to guide their guests appropriately as well as understand how products and flavours will blend inside a cocktail or with food.
We also live in a socially conscious and very connected world. People care about a company's values, the journey a product takes and of course what's included in anything they consume.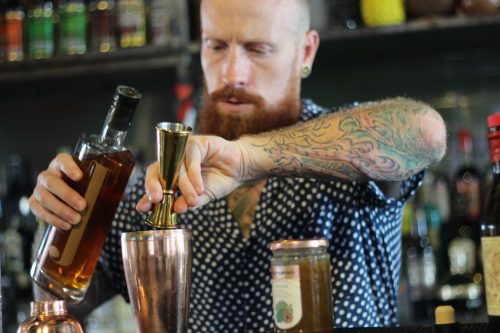 We hope we'll be seeing more whisky cocktails
MoM: Lots of people have told us that they think whisky cocktails are a growing trend. Do you think more bartenders are embracing the category, and especially single malt, as a cocktail base?
GW: Whisky has historically been a challenging ingredient for all but the best bartenders. It's complex and balanced already and has a huge purist following that doesn't want to see their favourite malt whisky degraded in any way. I stand by the rule that a cocktail should always be greater than the sum of its parts, and to do this with Scotch takes a skilled hand and a great palate. I think more bartenders are embracing whisky as a base now because they have the skills and the training to take it on.
MoM: Talk us through the on-trade in Europe right now. How different is cocktail culture in the different key cities? Do people want to learn different skills and techniques?
GW: Within Europe, cocktail culture is of a higher standard and more widespread than ever before. I am constantly surprised by the skill of bartenders in every corner of the globe. Finding a good cocktail in a small town used to be a challenge, but not anymore. The culture itself differs from city to city, mostly based around what they produce locally and what their guests are used to drinking and how adventurous they are. But in general, the industry is all moving together; bartenders travel and communicate globally through social media, training programmes, conventions, guest shifts and ambassadors. This keeps the standards and the expectations high and keeps us all on our toes.
Understanding trends is key to the work the European Bartender School does
MoM: What cocktail trends will be big in 2019?
GW: Low ABV cocktails, for sure. Other spirits will be getting in on the tonic buzz and we'll see better distribution of more obscure spirits like sake, Armagnac and akvavit. I think there will be a few branches of more defined and focused cocktail styles; I've seen many bars recently choosing to simplify their presentation across the board, and other bars go running wild in the opposite direction, I think this will only continue to progress and that's great for consumer choice. If you want to learn more about five unusual trends, check out this EBS blog article.
MoM: How did you get into drinks and drinks education?
GW: I got into drinks the way most bartenders did 20 years ago: I needed a job and working in a bar to 18 year old me seemed like a win-win situation. That's what got me through the door, but what kept me was a love for making people happy and having fun. To be honest, it wasn't until about five years in that I really started honing my craft cocktail skills. I'd always been hospitality-focused, and now I try to be an all-rounder but I really love to design and make drinks. It's a great creative outlet for me, whether it's in a working bar or just in the little practice lab I have in my office. The education stems from on-boarding new bartenders early on and taking pride in their subsequent success. I'm really lucky to now be able to affect the industry as much as I do; I oversee the education for around 10,000 students a year and seeing how that impacts their lives and in some small way the lives of the people they serve is a great feeling and it drives me every day to stay on the ball.