Calling all UK drinks industry colleagues: this one's for you! The Benevolent has launched a free, confidential helpline dedicated to mental health and wellbeing for the trade – and it sounds like a pretty good idea to us.
Is life feeling gin-possible? Are you making pour decisions? Keeping things bottled up? Questionable puns aside, for industry bods the combination of long hours, late nights, and close proximity to alcohol can be a breeding ground for all kinds of mental health struggles.
Add to this the demands and pressures of everyday life – illnesses, family commitments, bereavements, finances – and it can be difficult to know who to turn to for professional, objective advice.
That's where the fabulous folk at The Benevolent come in. The team has launched a completely free and confidential mental health helpline offering professional support tailored to anyone who is working (or has previously worked) in the UK drinks industry.

I'm sure we'd all agree that our effervescent sector is one of the most inclusive, progressive and open industries to work in. But despite the camaraderie, reaching out to peers (or bosses) for help – be it financial, physical, mental or social – can be overwhelming. The new service is here to help, giving callers access to telephone or face-to-face counselling sessions with experienced therapists.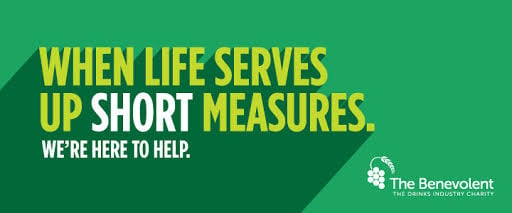 Sometimes you just can't make lemonade from lemons
The Benevolent's chief executive, David Cox, says the service was created in response to an increase in calls related to wellbeing and mental health.
"We feel this new service is a game-changer for our charity and we can now offer a greatly enhanced level of professional help that reflects the needs of today's issues and difficulties faced by all members of our trade – young and old," he explained in a press release.
If you're reading this and would like some support, The Benevolent's mental health and wellbeing helpline is available now on 0800 915 4610. It's totally free and confidential, with lines open every day from 8am until 8pm.
The Benevolent also offers all kinds of help and assistance to UK drinks professionals – if you're finding things hard for whatever reason, do get in touch with the team there.