This week we're resurrecting a lost cocktail created by Dick Bradsell for The Times in 1982. It's a kind of proto-Bramble called the Thunderer! 
The Bramble is the second most famous creation of legendary bartender Dick Bradsell (the first being the mighty Espresso Martini.) The story goes that it was invented when he was working at Fred's Club in Soho in the mid-'80s.
It was inspired by his childhood holidays on the Isle of Wight. In 2001, he wrote this for Difford's Guide on his creation: "I wanted to invent a truly British drink for reasons that escape me now…. A bramble, by the way, is the bush where the blackberry grows, I know this as I spent an inordinate amount of time in my Isle of Wight childhood cutting and scratching myself on their jaggy thorns in attempts to capture those elusive berries that others had failed to harvest."
The Bramble's ancestor
What's not so well-known is that the Bramble has an ancestor that is now almost completely forgotten. Almost, but not quite. Jane MacQuitty, long-time wine columnist of The Times, remembers a kind of proto-Bramble.
The year was 1982 and MacQuitty was writing a column on how cocktails were back in, there really is nothing new under the sun. To tie in with the feature, the Times team commissioned Bradsell and others including the American Bar at the Savoy to come up with a special cocktail for Times readers. She told me that "Dick at Zanzibar was by far and away the best …."
She wrote at the time: "A panel of experienced imbibers sampled several impressive concoctions before giving its unanimous vote to one which, although not in the fashionable fruit-and-parasol idiom, may well become a classic." It was dubbed the Thunderer, after the paper's nickname, and then seems to have largely been forgotten about. The only reference I could find of it was on the Absolut website with no mention of its inventor.
Its descendant, however, the Bramble did indeed become a classic. The two drinks work on a similar theme but the Thunderer uses cassis instead of creme de mure, vodka instead of gin, a tiny amount of parfait amour, and is served ice cold straight up rather than on crushed ice. Apparently it proved very popular with readers, MacQuitty told me, and got more than a few drunk. 
A few years later when, Bradsell had by then left Zanzibar and was at Fred's Club in Soho, he unleashed the Bramble on the world and the rest is history. He would later invent the Espresso Martini as well as work at the quintessential '90s bar The Atlantic. Sadly, Bradsell died in 2016 of brain cancer aged only 56.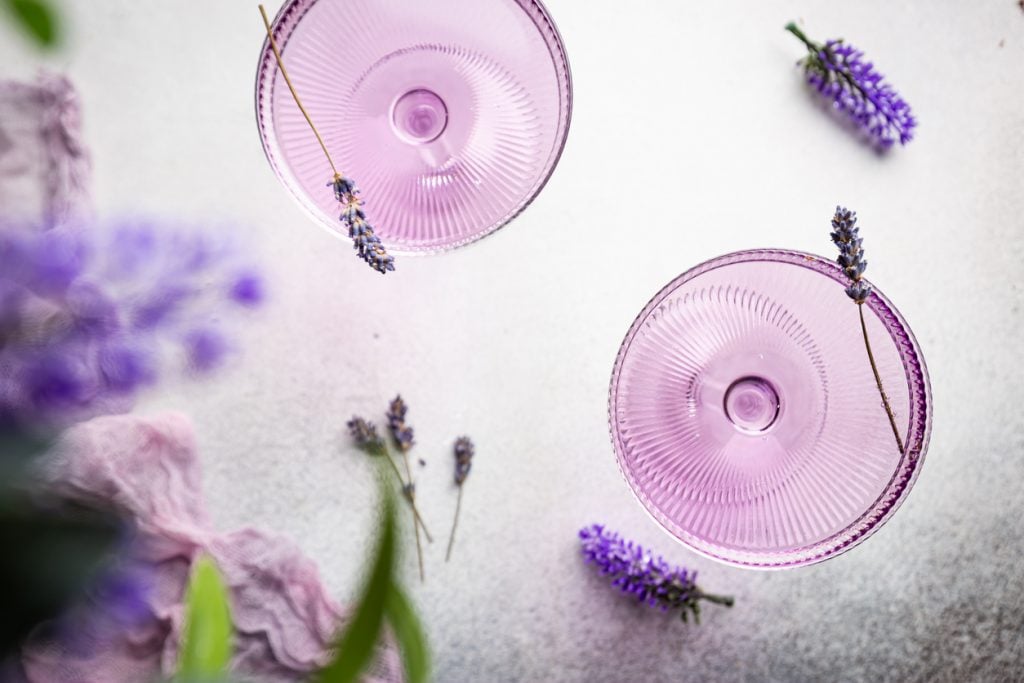 How to make a Thunderer
Bradsell's legacy would be to inspire a generation of bartenders to make classic simple cocktails using high quality ingredients, rather than the lurid sugary concoctions that MacQuitty is alluding to above. 
And the Thunderer is vintage Bradsell being both incredibly simple and incredibly delicious, as long as you use the right spirits. The original recipe calls for Stolichnaya or just Stoli as it is now known. I think, however, Kavka from Poland would be even better as it's made with tiny quantities of fruit brandy. 
Finally, MacQuitty adds that you can leave out the parfait amour, a strongly floral liqueur which some people hate, if you find the flavour "too provocative." She doesn't specify a garnish but a raspberry dropped in the glass would be lovely. 
60cl Kavka vodka
1 teaspoon White Heron British cassis
½ teaspoon Giffard parfait amour (optional)
All the liquids should be as cold as possible. Swirl a frozen coupe or Martini glass with creme de cassis, add the parfait amour and the frozen vodka. Then, as MacQuitty puts it: "serve instantly before the glass defrosts."