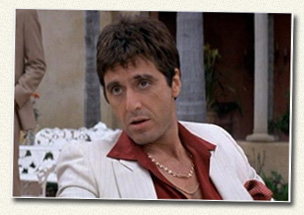 Ahh yes, it's time to announce the winner of our little caption contest! We've had loads of brilliant suggestions, and many, many captions which began "say hello to my little…".
Before we announce the winner, here's another crudely doctored image of Tony Montana, chilling out in his study with a fine bottle of Bathtub Gin.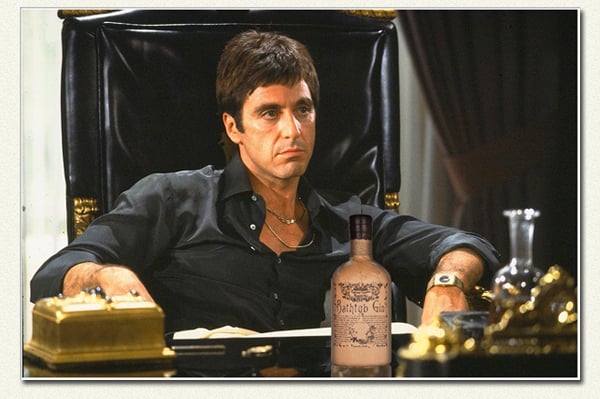 Note: Might not have actually occurred.
The winner for the Scarface Caption Contest is…
[DRUM ROLL AND SUSPENSE]
Joseph Gallagher, who came up with the very funny caption which we've added to the photo below. Well done Joseph, we'll be in touch with you shortly and we hope you enjoy the bottle of Bathtub Gin!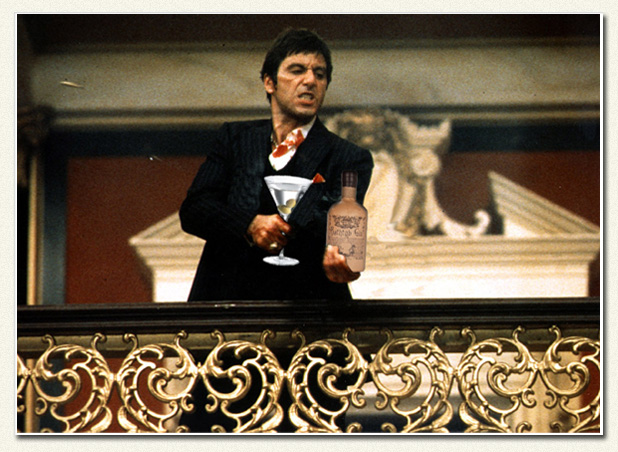 "All I have in this world is my Bathtub Gin and my glass – and I don't break them for no one."
– The Chaps at Master of Malt –