The concept of terroir in whisky has become a real talking point over the last few years – and no brand demonstrates sense of place more eloquently than Brenne. Professional ballerina-turned-whisky entrepreneur Allison Parc delves into the intricacies of her seed-to-spirit whisky, which is harvested, distilled and bottled in Cognac by a third-generation Cognac distiller…
As modern brand backstories go, French single malt whisky Brenne is particularly enthralling. If the prospect of organic estate-grown heirloom barley, fermented with a Cognac yeast strain, distilled in traditional Cognac stills, aged in new French Limousin oak and finished in ex-Cognac barrels isn't compelling enough, the career path of founder Allison Parc certainly is. The New York native retired as a professional ballerina in the early 2000s, the beginning of a long journey that led her to swap Grande Jetés for Grande Champagne (well, almost).

"It never occurred to me that I didn't have to be a dancer my whole life," Parc tells me over lunch at London's Bloomsbury Club hotel. "And when I chose not to be a dancer, I found whisky, wine and cheese! It was a very delicious time in my life." She began attending scores of tastings, initially lured by the offer of free wine and cheese (who can say no!?), and became enamoured with the education factor.
"Everyone was talking about the terroir of wine, and that was really appealing to me," she explains. "I thought, if this Cabernet Sauvignon from one side of a mountain is truly different in taste from the Cabernet Sauvignon from the other side of the mountain – because of humidity levels or soil compositions or sun exposure or moon exposure… the high tide, the low tide, some part of earth's influence – well, that was really interesting to me. How cool that a sommelier on the other side of the world might be able to smell it and say, 'I think this is a wine from this particular place on the earth'."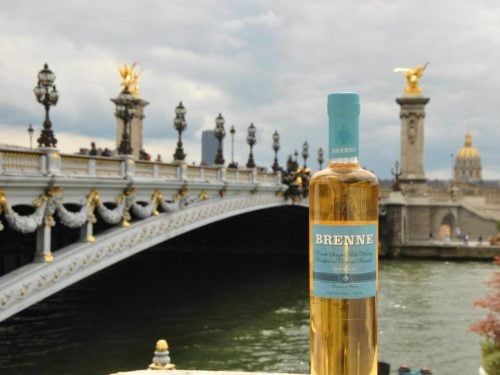 Quintessentially French whisky
Eventually, she fell in love with the whisky category – cemented by a memorable experience sipping Yamazaki 18 Year Old – and embarked upon a mission to uncover single malts from non-traditional countries that focused on terroir. Soon discovering that such bottlings just didn't exist in the US, she was inspired to launch her own import company and began making a mental map of the structure of the industry, from producers to exporters to distributors to retail and everywhere in between.
"I started travelling and meeting distillers and talking to a lot of people, and I realised no one was actually making the whisky the way I thought it possible," recalls Parc. "I thought to myself, 'if I was to start a whisky company using all local and indigenous ingredients to effectively show terroir in single malt, where in the world would I want to do that?'."
Parc travelled to France, where she eventually connected with a (unnamed) third-generation Cognac maker in the Fins Bois region who had started making his own whisky as somewhat of an accidental side project. Incidentally, he'd been growing barley and grasses to put nutrients back into the soil for his vines in-between harvests, and decided to put the excess crops to good use.
"So he has this organic heirloom barley and fermentation tanks, and his own proprietary yeast strain that his family has used for three generations to make Cognac, and a beautiful alembic charente still, and water from Charente, which is this beautiful river that flows through Cognac…" enthuses Parc. Also factor in a ready supply of oak from the nearby Limousin Forest, where trees are felled between 50 and 100 years old. It's clear to see how the temptation to make whisky arose.
When Parc met the distiller, his oldest stock was around four years old and almost entirely aged in new French Limousin oak, bar "a couple of super old dried-out XO Cognac barrels". They duo worked together, finishing the whisky in former Cognac barrels as per Parc's request, and eventually deeming the spirit ready for bottling after a total of eight years' maturation.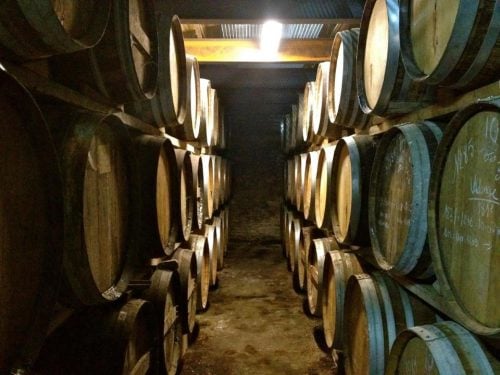 Casks, glorious casks
That Brenne is floral, fruit-forward, creamy and smooth is no happy accident. Each Cognac region, from Petit Champagne through to Borderies, has its own terroir, and Fins Bois is no different. Generally speaking, Fins Bois Cognacs are known for being "a little more floral than their regional cousins", says Parc, largely down to the chalk levels, PH balance, acidity levels and so forth of the soil.
When you ferment this organic barley with a strain of yeast typically used to ferment grapes, the result is a much more floral-flavoured mash than you'd expect to see in say, Scotland. "It makes sense that when you put that into a alambic charente still, which is designed to push the fruit-forward esters in the distillate – because you want a fruit-tasting eaux de vie for brandies and Cognacs – you get a lot more of a fruity, floral distillate," explains Parc.
Cognac's unique microclimate earned the region a distinction from the more general 'brandy' categorisation, and this is due to its location slap bang in the middle of France. "You have this Mediterranean climate pushing up from the south and you have that Celtic climate pushing down from the north," states Parc. Because of this unusual mix, "you can literally be standing in the sun and two fields over it's a hailstorm". Consider how regional wood species and floral distillate might be influenced by this distinctive climate and it's clear why Brenne tastes unlike any other whisky on the market.
For Parc, world whisky is "the frontier" of the wider whisky category. "We have an opportunity to innovate authentically, and invite more people into whisky that may not have come into the category," she enthuses. "Look at what's happened with the craft whiskey scene in the States – people get excited and are passionate about supporting something that's made where they live. We get to open up the world a little bit by using our own backyards."
Since Brenne launched in 2012, a significant number of distilleries have registered to produce whisky in France. "I think it's really exciting," says Parc. "My cautions are that there aren't any regulations of what authenticates someone to put French whisky on the label." As with every fledgling spirits category, there are producers who are innovating authentically, and then there are others chasing a quick buck. Parc is one of the founding members of La Fédération du Whisky de France, an organisation dedicated to providing clarity and structure to the developing French whisky scene. As expected, defining the category comes with its own challenges.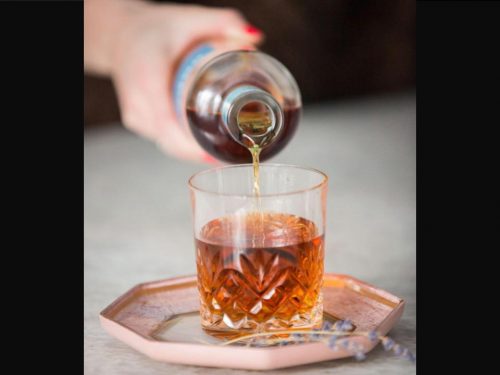 Keep 'em coming
"What does it mean to really be a French whisky?," muses Parc. "Does it mean you are seed-to-spirit in that country, as we are? Are you distilled, matured and bottled? Are you fermented, distilled, matured, bottled? Are you just matured and bottled?"
She gives a few examples – a Corsica producer that's distilling Corsican beer and finishing it in Corsican wine casks; a distillery on the Alsace-Lorraine border that's making whisky using German beer; Michel Couvreur, which has been finishing Scotch single malt whisky in Bordeaux wine casks for many years. "I think French whisky going to be a very significant category in years to come and I am sensitive to how we build rules and regulations going forward. You want to be respectful to everyone, and you don't want to stifle innovation."
Ultimately, she adds, there's no issue with how anyone wants to create a whisky, so long as they're transparent. "Have pride in the way that you're doing it," she affirms. "Don't try and fool people, just be real. Just be cool with what you're doing. There's enough whisky to go around and there's enough people to drink it!"