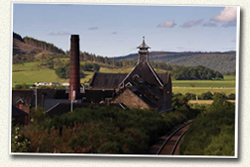 Balblair have teamed up with WIRED Magazine to come up with a very cool competition with some equally cool prizes. The distillery is encouraging amateur photographers, and the competition will run from September to October.
To enter, photographers have to submit shots which encapsulate Balblair's motto: "timed to perfection". It's that simple, and we reckon there are going to be some brilliant submissions.
The winner will receive a VIP trip for two to Balblair distillery, as well as a bottle of Balblair's oldest and most prestigious highland single malt, the 1965 (RRP £1,500)! A runner-up will also receive a bottle of each of the vintages in the core range – the 2000, the 1989 and the 1978.
To help promote the photographers, the winning shots (chosen by WIRED picture Editor Steve Peck and Editorial Photographer of the Year 2010, Edmund Clark) will even be presented in the January 2012 issue of WIRED!
Click here for full entry details and T&Cs…
– The Chaps at Master of Malt –