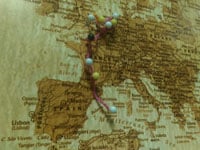 Welcome to week 9 of our Around The World in 80 Drams tour, the blog series where we find out all about spirits from far off lands and learn just how much I love lighthouses. Today we head south out of France and head to a wonderful Spanish island to get a taste of a particular gin with a very particular Geographical Indication. Yes, we're setting sail for Menorca to enjoy some Xoriguer Mahon Gin.
Last week I mentioned I'd be travelling via a team of toads, and that it would take me just under 3 days to travel from Maison Janneau to Xoriguer (only if they travelled at their top speed the whole way, which is 5 miles per hour). I have to apologise, I was in fact wrong. The collective noun for toads is "a knot". It would take me just about 3 days to travel from Maison Janneau to Xoriguer via a knot of toads.
All square? Good. We may continue.
Menorca is one of the Balearic Islands, an archipelago off the east coast of Spain. If my knot of toads departed from Montpellier, France and headed south for about 250 miles, we'd land right on the island (now you see why I chose amphibians for this leg of the journey). The other largest islands in the archipelago are Majorca, Ibiza and Formentera. There are a handful of other much smaller islands in the area too, including one called Dragonera because it's shaped a bit like a dragon and is full of lizards. This is the first time I've heard of the uninhabited island and I am already making plans to move there.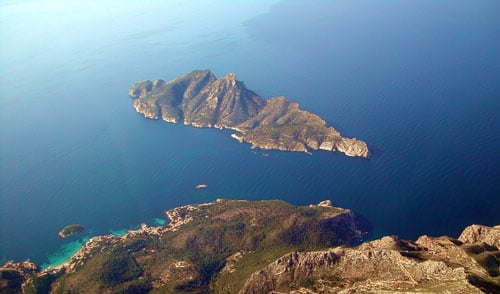 Anyway, this blog isn't about dragon islands where I plan to start taking over the world with my team of dragons (the collective noun for dragons is "flight" or "weyr", by the way). It's about Xoriguer Mahon Gin, one of two of gins that have a Geographical Indication – Gin de Mahon. The other is Vilnius Dzinas, in Lithuania. Plymouth Gin used to have one, too, though they lost theirs in 2015. Gin de Mahon, of course, is produced in Mahon, on the east coast of Menorca.
I hinted towards it earlier, but Menorca is home to some lighthouses! 7 of them, in fact, all around the island's coast. Not only that, but the bottle of Xoriguer Mahon Gin also features a windmill on the label – the windmill which the gin takes its name from! Everything's coming up Milhouse Sam!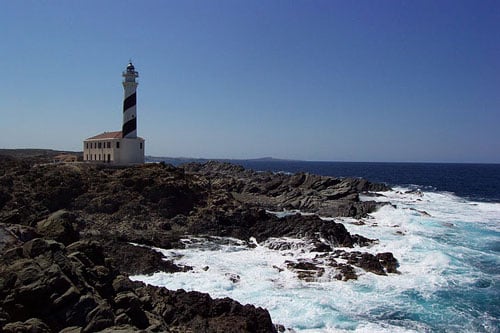 So, the gin! Xoriguer is made using distilled wine instead of the more common grain alcohol and features a secret recipe known only to the Pons family, who have been making Xoriguer for over 100 years. Let's have a taste, shall we?
9. Menorca, Spain – Xoriguer Mahon Gin
Nose: Lemongrass, coriander, thyme and juniper, all earthy and green. A little bit chocolatey, too. Apple peels and lemon zest.
Palate: Very, very soft on the palate. Sweet up front with more lemon and a sprinkle of icing sugar, though soon develops a pepper spice on the mid-palate. Definitely some red grape influence in there.
Finish: Short, though a hint of dried lavender does persist.
As so we set sail from Menorca and head to mainland Spain to taste another gin! Here's a hint as to what we're tasting – it too is made with grapes! Seems like Spain is a good place for interesting base spirits! Also, it'd take me 7.2 hours travel their by Pronghorn Antelope. They're pretty swift.
Sam.