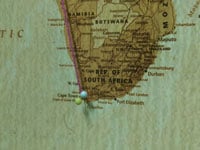 Our worldwide magical mystery tour continues! OK, it's neither magical (I am no wizard) nor is it a mystery (I've got it all planned out. Sorta.), but we will be exploring the world of spirits and it does indeed continue this week with our second dram of South African deliciousness! I mentioned at the end of the last blog that we wouldn't be going far from the James Sedgwick Distillery, and we're certainly not. We'd only have to travel about 25 miles vaguely in the direction of Cape Town to Van Ryn's Distillery near Stellenbosch!
The Van Ryn's distillery was founded in 1904, though the company's history stretches back into 1845, when the family opened a bottle shop in Rondebosch after relocating from Holland to South Africa. The distillery's original building (which was made with rocks from the nearby Eerste River) is still standing today. Tough rocks.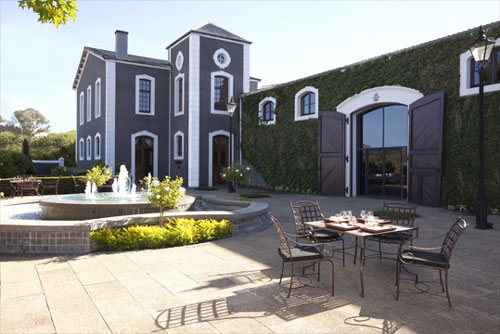 Van Ryn's Distillery is in the brandy-makin' business, and today not only does the distillery house the stills and a maturation cellar, it's also home to their own cooperage! That's right, they build their very own casks, no larger than 340 litres, to mature their brandy which is produced using Chenin Blanc and Colombar grapes. Interestingly, by South African law, all pot still brandies must be matured in French oak.
Not only do they have a selection of tours at the distillery, including pairing their range of brandies with chocolate and coffee (yum!), they also have a "Masked Massacre Murder Mystery" event. Not many places in the world offer you the chance to attend a "masked ball" in a distillery, enjoy a meal, sample excellent brandies and then figure out who murdered a pair of attendees.
So, South African brandy, eh? Let's have a taste of the Van Ryn's 12 Year Old Distillers Reserve (which apparently is what Jake treats his grandmother to every Christmas. What a good grandchild!)…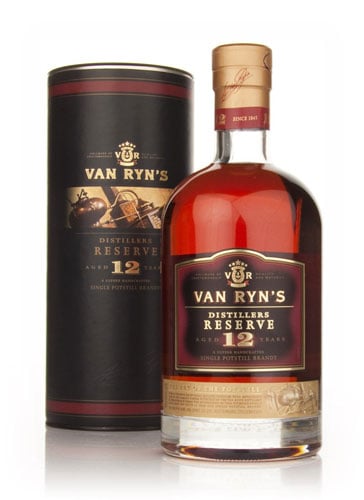 12. Stellenbosch, South Africa – Van Ryn's 12 Year Old Distillers Reserve
Nose: Opens with a big, sweet wafts of apple and raspberry crumble, before moving on to strawberries and violets. Sugar snap peas deliver a hint of sweet, vegetal grassiness.
Palate: Red grape, watermelon and growing cinnamon. Nuttiness appears later on, though never stands out completely.
Finish: Elegant and drying. Earthy spices continue for a good long while.
And with that, we leave South Africa and head out to sea! To give you a hint of where we're going next, I can tell you that it's a pretty big island and that there have been films about said island recently. Featuring penguins. It would take me about 439 hours to travel to the next distillery if I travelled by Emperor Penguin, by the way.
Sam.