For a huge number of us peat-freaks (yes, we here at Master of Malt include ourselves firmly in this category), Ardbeg whisky is the absolute pinnacle of Islay distilling, and often seen as in a league of its own when it comes to awards and ratings.
Since its acquisition by Glenmorangie PLC in 1997, the Ardbeg Brand has gone from strength to strength, winning awards and plaudits the world over, and garnering a fan-base unlike anything else in the world of whisky. Master of Malt have even heard tell of several devotees with enormous Ardbeg Tattoos covering their backs – what other whisky can lay claim to such unbridled fanaticism?
If anything, the huge uplift experienced by Ardbeg since its acquisition has somewhat overshadowed the 'main event' of Glenmorangie itself.
Consistently one of the best selling single malts in the world, Glenmorangie has been a pioneering force in terms of the 'premiumisation' of single malt whisky across the globe. The promotion of the brand under the ownership of LVMH (Louis Vuitton Moet Hennessy) has focused on the whisky as a 'luxury' product, and one only has to bask in the esteemed presence of the exquisitely packaged Glenmorangie Quarter Century to appreciate the general thrust of the Glenmorangie's brand strategy.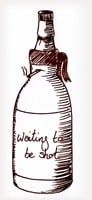 Whilst this has rankled with some more traditional whisky consumers, there can be no doubt that the contribution to the image and reach of Glenmorangie as a product – and indeed to Scotch whisky as a whole – has been substantial. To be honest, if this means that consumers are getting to try products like the astonishing Sonnalta PX, and the fantastically juicy, grapefruit-laden 18yo, then more power to them.
It's one of those perennial, and slightly annoying questions – "Which ten distilleries would you take to a desert island with you?"… We'd invite you all to think long and hard about this, and would be shocked if at least one, if not both of these distilleries weren't in the list.
With this in mind – we move on to the new raft of samples available as of today. If you've not found that perfect Father's day whisky, then read on.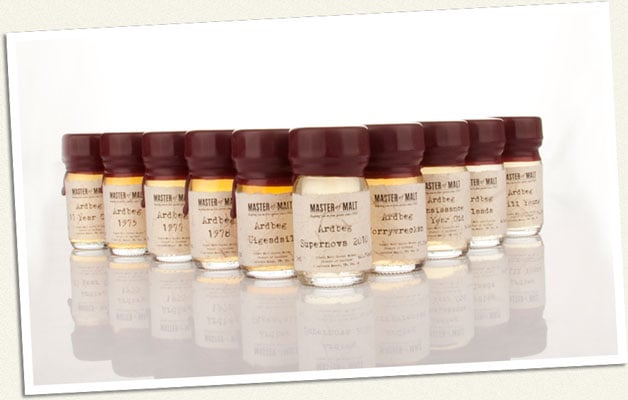 Ardbeg Uigeadail – Maybe the best whisky ever made? Enough said. £3.35
Ardbeg Corryvreckan – The new beastie on the block. Named for the man-eating whirlpool residing just off the coast of Islay. £3.95
Ardbeg Blasda – very lightly peated Ardbeg – controversial with some, but well worth trying. £3.25
Ardbeg Supernova 2010 – One of the 'super-peated brigade'. Simply astonishing, but trust us, you need to build up to it with several other Ardbegs first. £4.95
Ardbeg Still Young – Released at a mere 8 years of age and bottled at cask strength. Big and bold, takes no prisoners. £4.95
Ardbeg Renaissance 10 Year Old – the cask strength 10yo released in 2008 bearing the legend "we've arrived". Yes gents, you certainly have. £3.95
Ardbeg 17 Year Old – A legendary bottling, allegedly the inspiration for Uigeadail. £11.25
Ardbeg 1975 – The late, great Michael Jackson gave this cracking vintage 9/10. £17.65
Ardbeg 1977 – 96 points in Jim Murray's whisky bible, described as "Simply one of the greatest experiences" £16.35
Ardbeg 1978 – A legendary Vintage, a part of history, astonishing Stuff. £15.85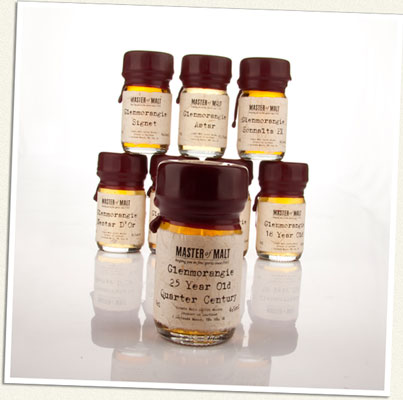 Glenmorangie Quinta Ruban – Glenmorangie's Port finished expression. Jammy and full-bodied. £2.65
Glenmorangie Lasanta – The Sherry Finished Glenmorangie masterpiece. Well worth trying, this one… £2.65
Glenmorangie Astar – Cask Strength Single Malt matured in specially constructed casks taken from the Ozark Mountains in Missouri. £3.65 
Glenmorangie Sonnalta PX – An absolute gem of a whisky. Finished in Pedro Ximenez casks for an incredible depth of flavour and huge viscosity. £3.95
Glenmorangie 18 Year Old – Grapefruit anyone? Very rarely have we come across such a powerful flavour profile. Really, really good stuff, and a tragically overlooked expression. £4.85
Glenmorangie Signet – Made using a decent portion of Chocolate Malt. That's right… You know that idea you had about distilling Guinness? They've only gone and bloody well done it haven't they? £6.65
Glenmorangie 25 Year Old Quarter Century – The jewel in the Glenmorangie crown. Don't be fooled by the extravagant packaging, this whisky certainly isn't all mouth and no trousers. A supremely delicate malt, exhibiting astonishing poise and complexity. Well worth trying. £10.75
That's all for now folks, but keep your eyes peeled for some more world-beating whiskies we'll be listing later on in the week.