Home bar looking a bit… lacklustre? It's time to give your boozes the tender loving care they deserve. To paraphrase the late, great Aretha Franklin, all they're asking for is a little respect. Sock it to 'em with our selection of home bar essentials…
We have an inkling that you're into tasty spirits and cocktails. That's why you're here, isn't it? Coincidentally, that's why we're here, too. The two of us have so much in common… but please, enough flirting for a moment.
We're gravely concerned about the wellbeing of your cherished bottles and request that you complete this short quiz. Tempting as it may be, don't circle your answers like in newspapers, because you'll ruin your computer. Just try to remember them instead.
I keep my spirits bottles (a) kinda sticky, by the kitchen counter, (b) lightly dusty, in a display cabinet, or (c) squeaky clean, in a designated bar cart.
Ice is (a) merely a solid form of water, (b) what happens to the freezer until it needs defrosting, or (c) often essential for making a decent drink.
Cocktail garnishes are (a) a nuisance, (b) for eating, or (c) for adding aroma (and style) to a mixed drink.
If you answered mostly A or B to the above, consider this an intervention.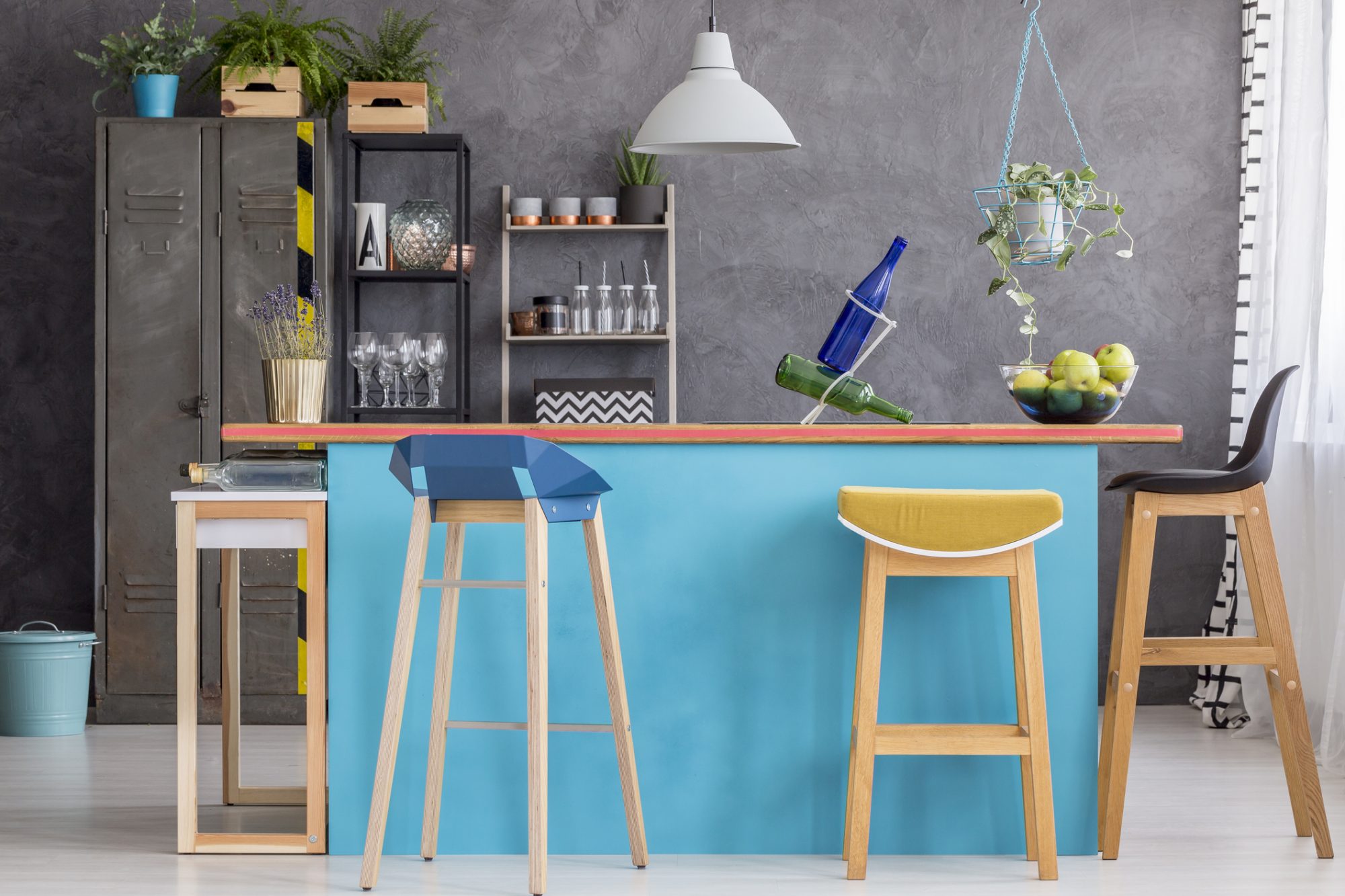 We'll have this looking like a cocktail bar in no time…
First things first, you'll need to hijack a closet, doll up a drinks trolley or channel your inner carpenter and build a DIY bar from scratch, the choice is yours. Lacking options? Then a small bit of dedicated kitchen worktop will do. Then onto the fun bit: kitting out your designated drinks-making space with gadgets.
You don't have to be a billionaire to craft a home bar that could inspire tears of joy. We've picked out 10 essentials that will send your guests weeping with envy into their perfectly-poured Rob Roy…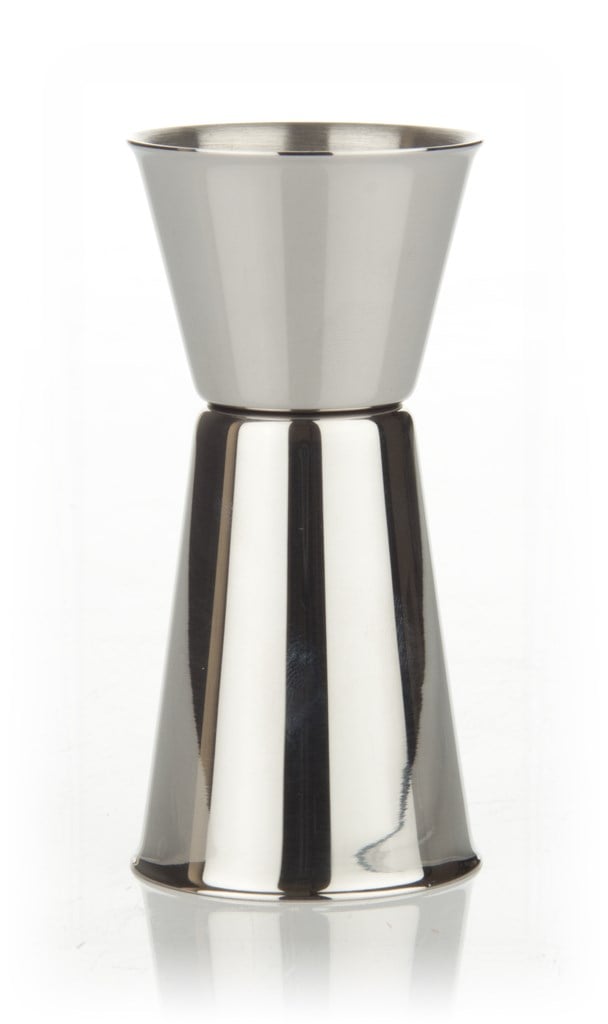 Classic Jigger
1. Jigger
There are two good reasons why you shouldn't just pour your spirits, liqueurs and other mixables willy nilly. Firstly, because an extra 10 ml of sugar syrup can mark the difference between a great Old Fashioned and a really awful one. Secondly, because after one or two, you might find yourself getting a bit 'over-generous' in the pouring department. Cop yourself a jigger – like this one, here.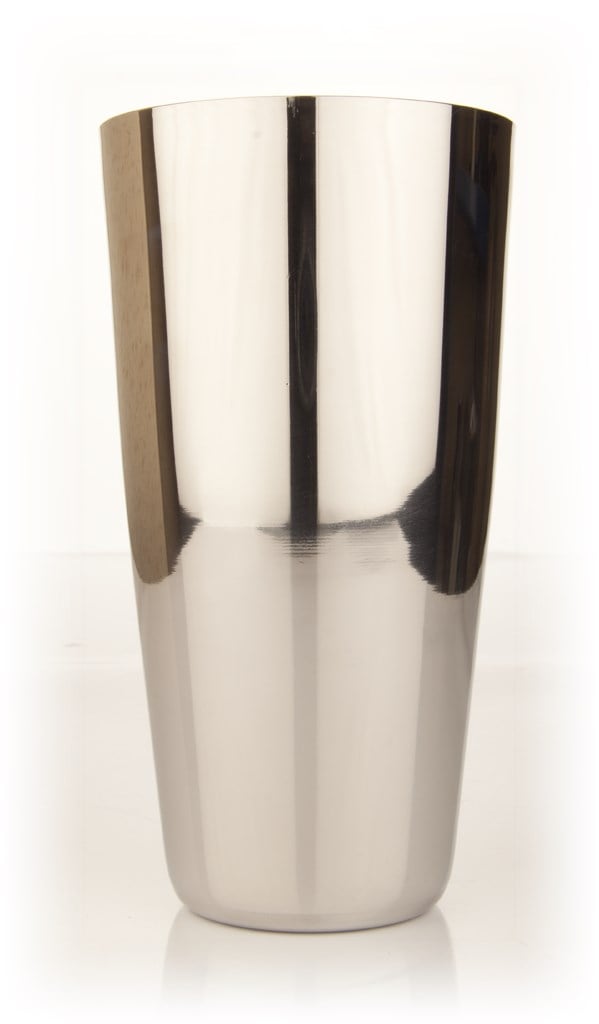 Boston Shaker Tin
2. Boston shaker
If you're serious about shaking up a half-decent cocktail, forgo the three-piece 'Cobbler' style usually found in crappy Christmas gift sets and invest in a Boston shaking tin and glass like a proper bartender. They're easy to use (once you've mastered how to open it) and look far cooler. You'll have to buy a separate strainer, but trust us, your cocktails will be far better for it. This Boston shaker is ideal – and don't forget the glass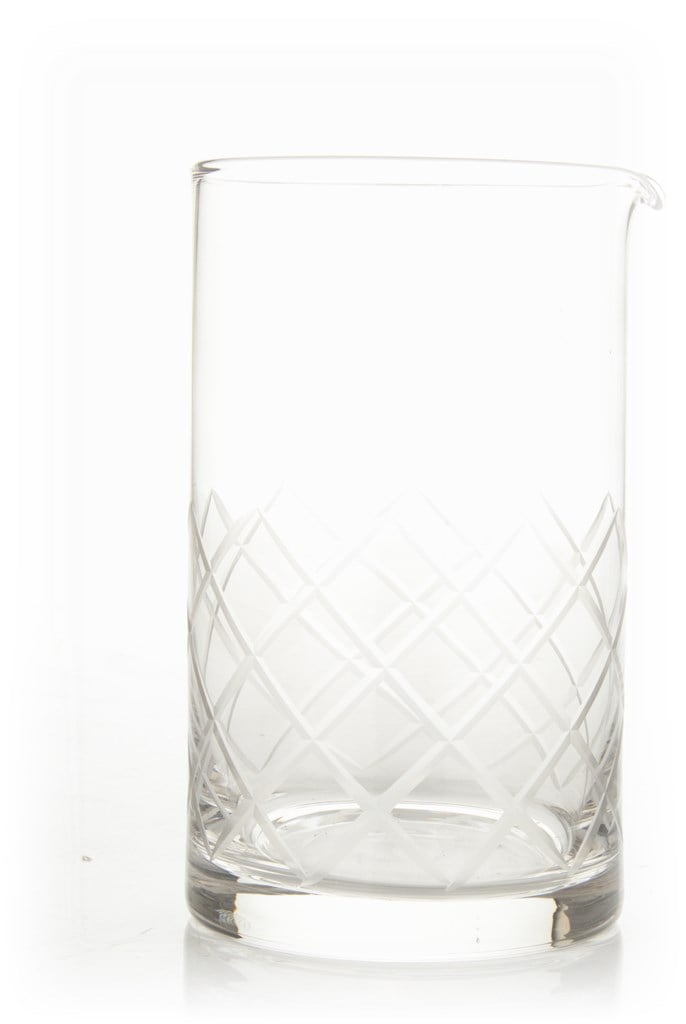 Japanese Mixing Glass 70cl
3. Mixing glass
Yeah, you could use the Boston glass for shake-free cocktails if you want, but it doesn't look anywhere near as cool as throwing your ingredients in one of these super smart bad boys. The Yarai mixing glass is pretty wide, allowing you to stir at speed without losing half the cocktail over the sides. Plus it has a little spout, for pouring.

Muddler Bar Spoon
4. Bar spoon
Essential for stirring, as you might expect, but also useful for adding small amounts of liquids to a drink. Want to float a touch of creme de violette on top of your shaken egg white? Bar spoon is your guy. Also useful for finishing a Knickerbocker Glory, should the mood take you. This particular model has a muddler on the end, for when a recipe calls on your to finely mash and crush fruits, herbs and/or spices.
Ice Tongs
5. Ice tongs
Don't even think about using your hands.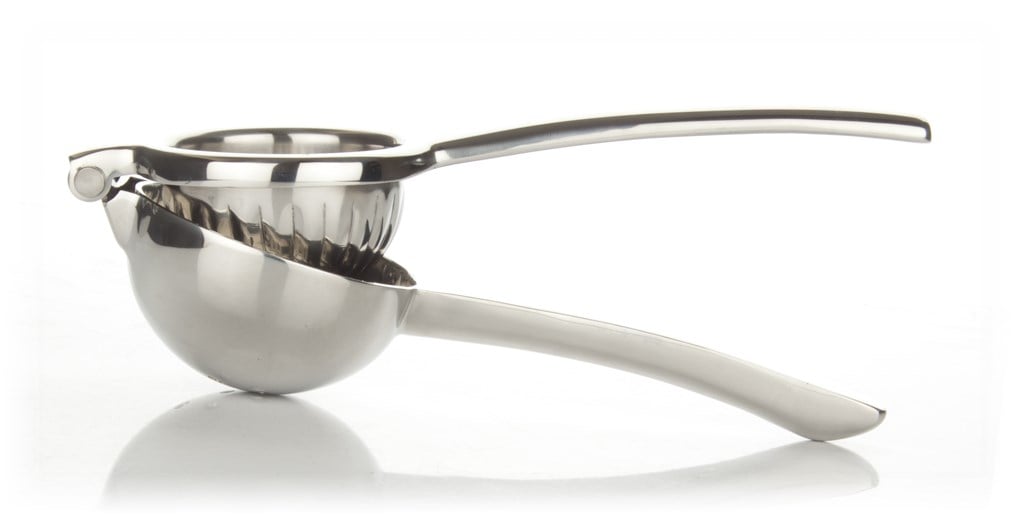 Stainless Steel Mexican Elbow Squeezer
6. Squeezer
In any recipe that calls for citrus, like lemon or lime, freshly-squeezed is an absolute must. This rather excellent squeezer will take all the hard word (and pulp) out for you, without covering your hands in sticky fruit sauce. If you keep your lemons or limes in the fridge, blast them for 15 seconds in the microwave to make them easier to squeeze.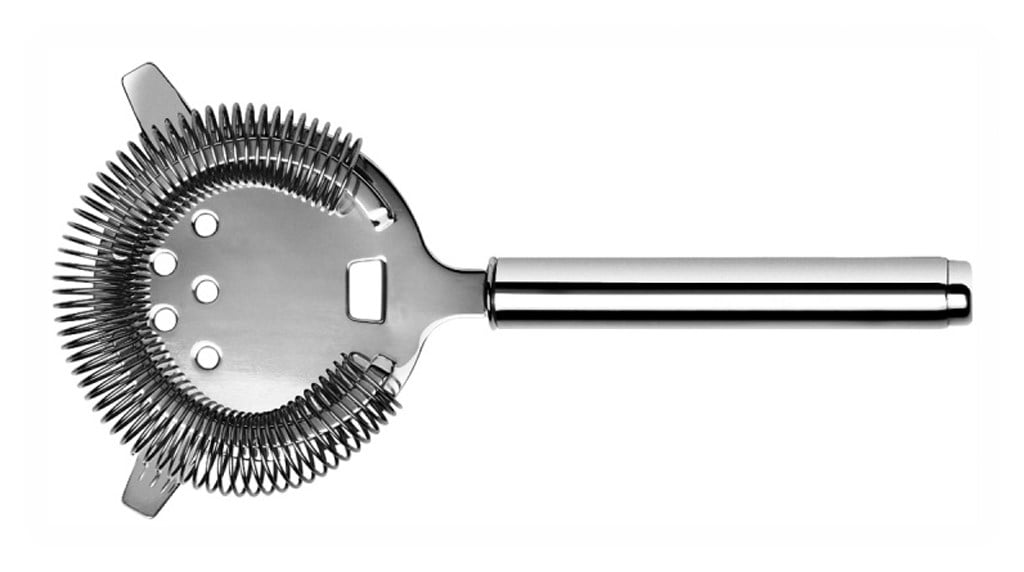 Hawthorne Cocktail Strainer
7. Hawthorne strainer
This initially baffling bit of kit is a shaken cocktail's greatest ally. The fancy-looking spring holds the strainer in place, while trapping ice, pulp, and muddled ingredients – so you can sip your drink without things getting stuck in the (biodegradable, we hope) straw. We rather like this one, but we would say that, wouldn't we?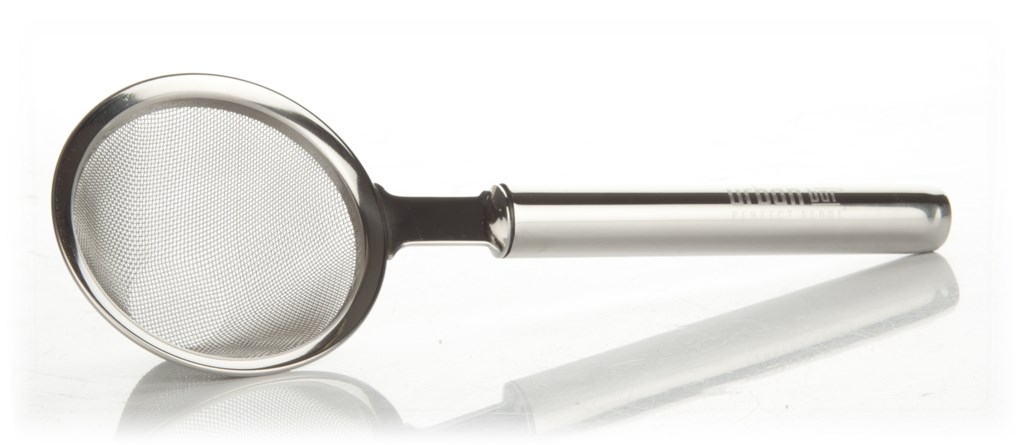 Fine Strainer
8. Fine strainer
Recipe calls for double straining? You'll need this lovely bit of barware, which essentially acts like your Hawthorne strainer's bodyguard. Not even the tiniest pip has a chance of slipping through this fine mesh wire. Voilà! A perfectly crisp and clear cocktail.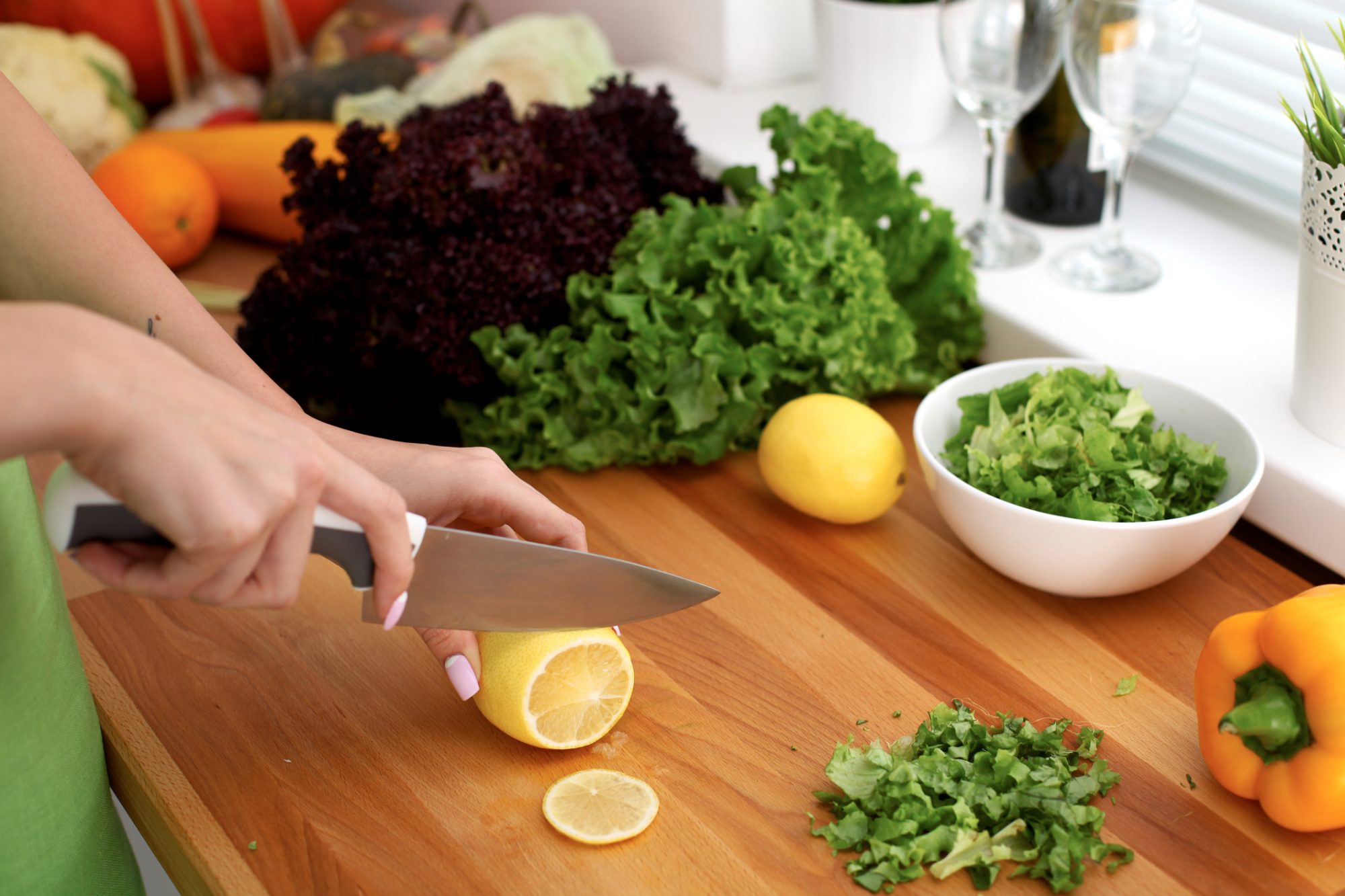 The knife is an essenti- wait, what is she making?
9. Knife
If we're going to get technical, you ideally need two knives: a chef's knife, for chopping up large fruits, and a paring knife, for slicing the skin off of oranges à la Old Fashioned garnish or chopping an apple wheel to crown your G&T. Keep them separate to your kitchen set – they'll stay sharper for way longer, and they won't remind you of chopping Brussels sprouts for a Sunday roast.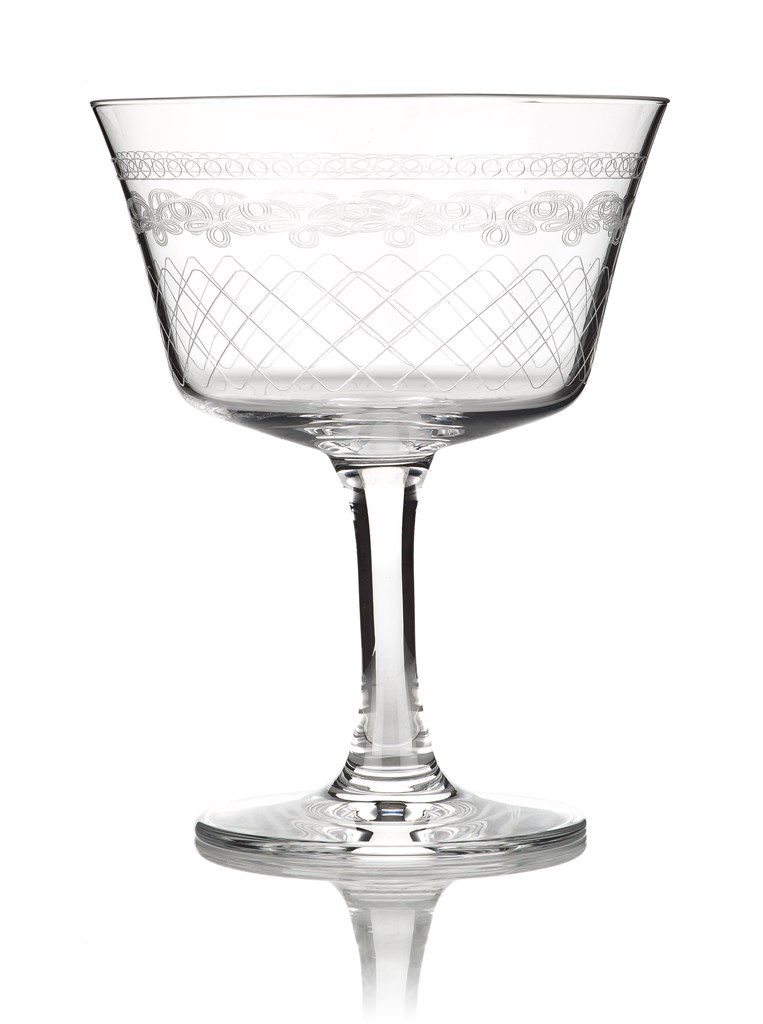 Retro Fizz 1910 20cl Glass
10. Glassware
This is (hopefully) incredibly obvious, but there's not much point getting geeky about shakers if you're decanting your Martini into a pint glass. These delicately embellished vintage-inspired Fizz glasses are a fetching 'one-size-fits-all' option for classic cocktails if you're not keen on assembling various coupes, saucers and Nick and Noras.