Amari (plural of amaro) are traditional Italian bitter liqueurs which are madly fashionable among the cocktail cognoscenti. No wonder, as they make versatile mixers as well as being delicious on their own.
Italians love bitterness. You can taste it in the coffee, in the wine (there's a Puglian grape called negroamaro – black and bitter) and, most notably, in a class of liqueurs called amari, meaning 'bitter'. They are made all over the peninsula by steeping herbs, spices, fruit and vegetables in alcohol, then sweetening and diluting the concoction. The best known is Campari but each part of Italy has its own amaro, like Fernet Branca from Milan, or Amaro Montenegro from Bologna. These brands have their roots in the 19th century, but Italian families and monasteries have been making versions for much longer.
Until recently, they were seen as a bit old-fashioned, the sort of things drunk by old men in cafes alongside an espresso. But in recent years they have become fashionable with bartenders all over the world. This has inspired people outside Italy to make their own. There are now a number of boutique producers in America and Britain, and even specialist amari bars like Amor y Amargo in New York.
Amari are an acquired taste and some people are particularly sensitive to bitterness. That bitter flavour is our body's way of saying, 'hang on a moment, are you quite sure you should be swallowing this?' But those who love amari really love them. It's not just amari; bitterness is having a moment in other drinks – witness the popularity of big-flavoured IPAs.
Amari balance their high levels of bitterness with sugar and alcohol, which varies between 16.5% ABV for Cynar and 39% ABV for Fernet Branca. The mighty Fernet is also the bitterest of the big names. So what should I do with these fearsome concoctions? Well, think about what you might do with Campari and then get experimenting: try different types of amari in a Negroni or Boulevardier; mix with sparkling water, tonic or Prosecco for refreshment; or combine with vermouth and a little soda to make an Americano. With Fernet Branca though, take care. There's only so much bitterness one can take.

Campari
Campari
The king! No home should be without a bottle. Campari was invented in 1860 by Gaspare Campari. It used to get its famous red colour from cochineal beetles but no longer, so it's suitable for vegetarians. I like to drink it simply with ice, soda and a slice of orange.

Fernet Branca
Fernet Branca
A cult drink among bartenders, this is probably the bitterest thing known to humanity. It's so bitter that it's unlikely to topple Campari as most people's amari of choice. But then again, some people love it: Fernet and Coca-Cola is the national drink of Argentina.

Cynar
Cynar
Cynar gets its bitter flavour from artichokes. Yes really, artichokes (though it doesn't really taste strongly of them). Cynar is sweet and malty but with a strong underlying bitterness. It's currently very fashionable and works particularly well in a Boulevardier.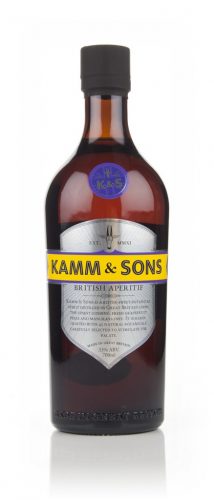 Kamm & Son British Aperitif
Kamm & Son British Aperitif
There are now quite a few British firms making their own takes on amari. This one was created by bartender Alex Kammerling. It's distinctly fruity and complex. The bitter note comes from grapefruit peel, fennel seeds and ginseng.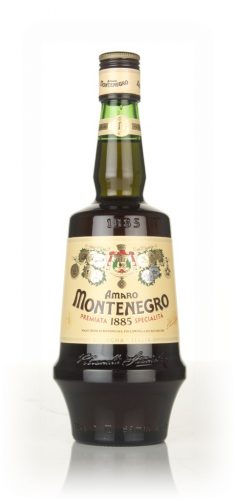 Amaro Montenegro
Amaro Montenegro
This won a gold medal at the IWSC last year. Amaro Montenegro is beautifully balanced between sweetness and bitterness with the complexity of a good fortified wine. Channel your inner old man from Bologna by drinking as a digestif alongside an espresso.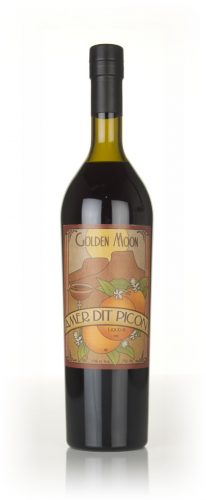 Golden Moon Amer dit PIcon
Golden Moon Amer dit PIcon
Picon Amer (the French word for bitter) is liqueur brand from Provence made with oranges. It's an essential ingredient in a Brooklyn, very similar to a Manhattan but made with Picon and maraschino liqueur. This is an American recreation of the original recipe from the 1830s.

Sacred Rosehip Cup
Sacred Rosehip Cup
Made by Sacred in Highgate, the company that makes the house gin at Duke's Bar in London, it was designed as a punchy alternative to Pimm's but it works equally well as a thoroughly-English Campari substitute in a Negroni. The bitterness comes from rosehips, rhubarb and ginger.

Amaro di Angostura
Amaro di Angostura
Amari are related to bitters so it's logical that the world's most famous bitters company would make an Amari. It was launched in 2014 and combines that distinctive Angostura taste with a sweet, velvety texture so that you can drink it neat.
Aperol
Aperol
Some people sneer at Aperol because it's so low in both bitterness and alcohol (11% ABV). Admittedly it is like orange squash for grown-ups, as if that's a bad thing! I like to drink it with pink grapefruit juice and soda to make a very low-alcohol cocktail.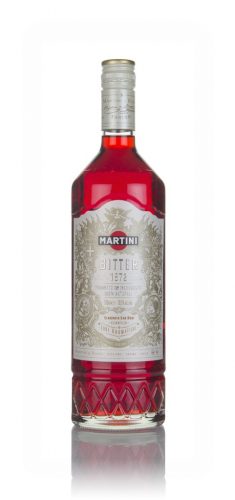 Martini Riserva Bitter
Martini Riserva Bitter
This is delicate and orangey, though with plenty of bitterness. The flavour profile somewhere between Aperol and Campari. It makes a cracking Americano: equal measures of Riserva Bitter and Martini Riserva Ambrato vermouth, ice, orange and splash of soda. Class.