Ireland, Scotland and America are the powerhouses of global whisky, despite all the newer challenges. We've picked ten of our current top ten favourite bottlings as too much choice can be overwhelming. Here are our top ten whiskeys/ whiskies for 2021. 
There are so many choices now when it comes to whisky. It can be a bit much, especially as there are so many new countries all producing delicious whisky. But for this round-up, we've stuck with the old gang, America, Ireland and, of course, Scotland, to pick some of our favourite bottlings, both old classics and newer releases.
Even from these three countries, the variety is wonderful. We've got single pot stills, single malts, rye, bourbon, a blended grain and a blended whisky. And none of them will break the bank. So, without further ado here are out top ten whiskies or should that be top ten whiskeys? Now that an end seems to be in sight to the long-running tariff dispute, perhaps the Scots, Irish and American can sit down and just agree how to spell whisk(e)y. Even if its just for typographical neatness.
That was a bit of a sidetrack. Sorry. Here they are:
Top ten Whiskies for 2021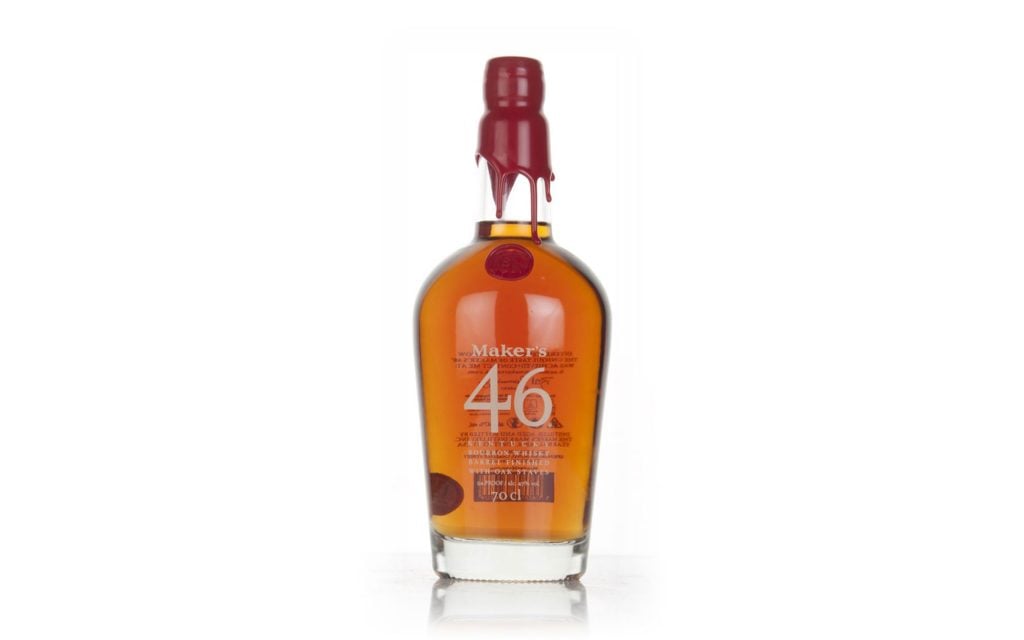 The classic Maker's Mark is an all-time favourite for any sound-of-mind bourbon lover, but today we thought we'd draw your attention to the brand's first line extension since the '50s. Maker's 46 is essentially the original bumped up a notch, with a bolder, spicier profile that was attained by inserting seared French oak staves into the barrels (with the stave profile "number 46" – thus the name). We can confirm it worked a treat.
What does it taste like?
Dense vanilla, toasted brown sugar atop apple pie, gingersnaps, cinnamon sticks, caramelised nuts, cask char, earthy cigar box, a touch of maple syrup, forest floor richness and chocolate sweetness.
Rye whiskey was a giant of the American drinks industry that was devastated by Prohibition, but thankfully things are changing and Heaven Hill's Rittenhouse is one of the leading brands of this welcome rye renaissance. Possessing plenty of that classic spicy, chewy and full-bodied Pennsylvanian rye style, Rittenhouse Straight Rye 100 Proof Whiskey is a bartender's favourite for good reason.
What does it taste like?
Dried fruits, soft spices, cocoa, butterscotch, marmalade, cinnamon and caramel.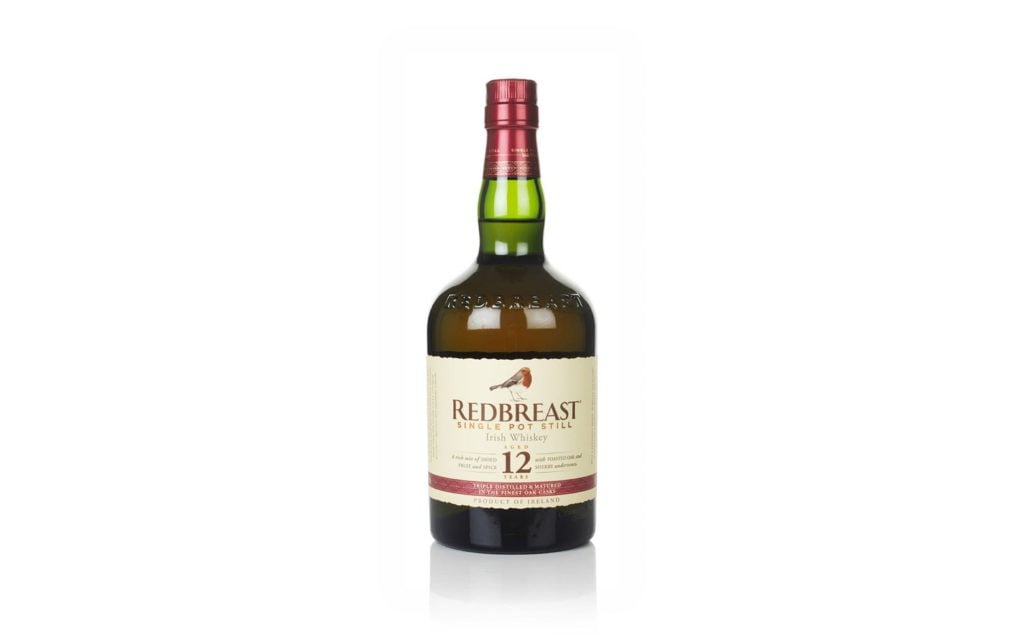 One of the finest single pot still Irish whiskies ever created, what's not love about Redbreast 12 Year Old? The rich and rewarding dram was made from malted and unmalted barley, and then matured in a combination of American oak bourbon barrels and Spanish oak Oloroso sherry butts. We can't get enough of it.
What does it taste like?
Nutty, rich and oily, with notes of dried peels, ginger, linseed, cut fruits, marzipan and a hint of sherry.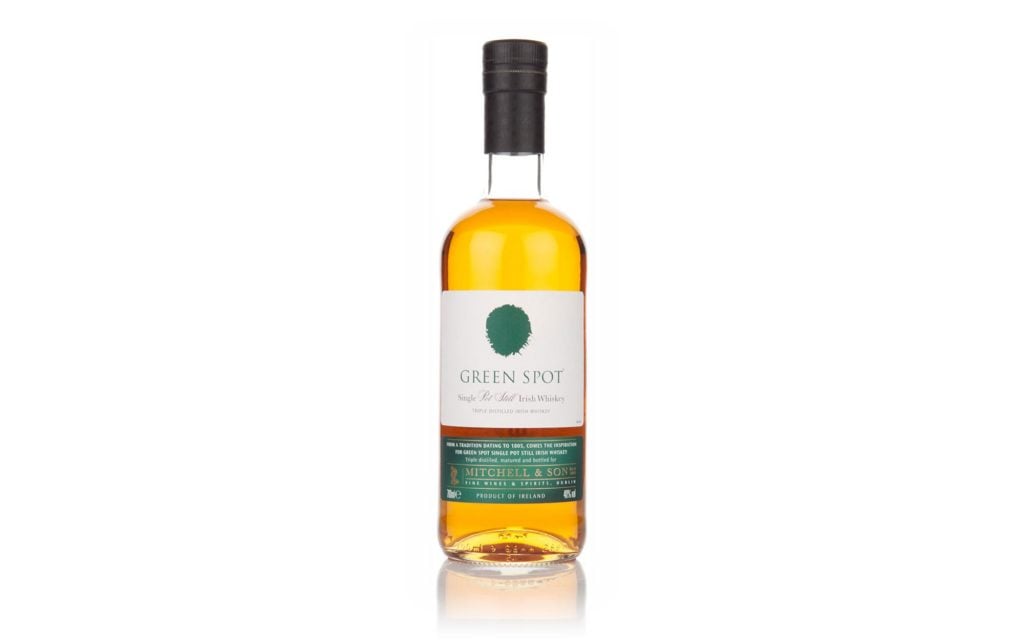 Last year we announced the return of Blue Spot, now we're showing some love to the best known of the range and a whiskey that has done so much to fly the flag for single pot still whiskey. We're talking, of course, about the fabulous Green Spot, a whiskey that was matured in a combination of first and second fill bourbon casks as well as sherry casks to deliver a robust, fruity and rich profile. Savour this one.
What does it taste like?
Fresh green apple, sweet barley, sugary porridge, creamy vanilla, papaya, gentle bourbon oak, green woods, menthol, potpourri and citrus.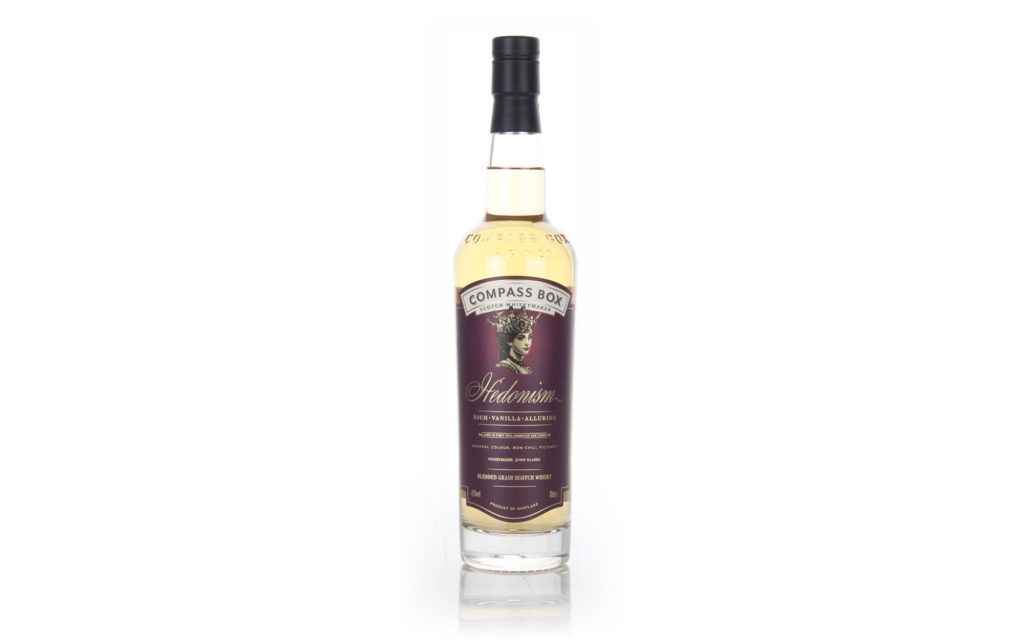 Smooth, creamy and really very tasty, Hedonism represents Compass Box trying to create a decedent dram, as the name suggests. It's a blended grain whisky featuring liquid (depending on batch variation) from Cameronbridge, Carsebridge, Cambus, Invergordon, Port Dundas or Dumbarton that was matured in 100% first-fill American oak barrels or rejuvenated American oak hogsheads. Equally delicious neat or in a multitude of classic cocktails, Hedonism is also amazing with a caramel-based dessert.
What does it taste like?:
Fraises des bois, sponge cake, red pepper, black cherry, milk chocolate, toasted oak and sweet spices with some cereal notes.
There are few distilleries that can boast a range as good as Talisker and the 18 Year Old bottling is arguably its standout expression. Matured for nearly two decades in casks which previously held bourbon and sherry, this sweet and smoky malt has picked up multiple awards and won the plaudits of critics and fans alike.
What does it taste like?
Thick, rich and full-bodied with notes of spicy, peppery oak, espresso beans, wood smoke, allspice and there is a certain zesty character lurking somewhere.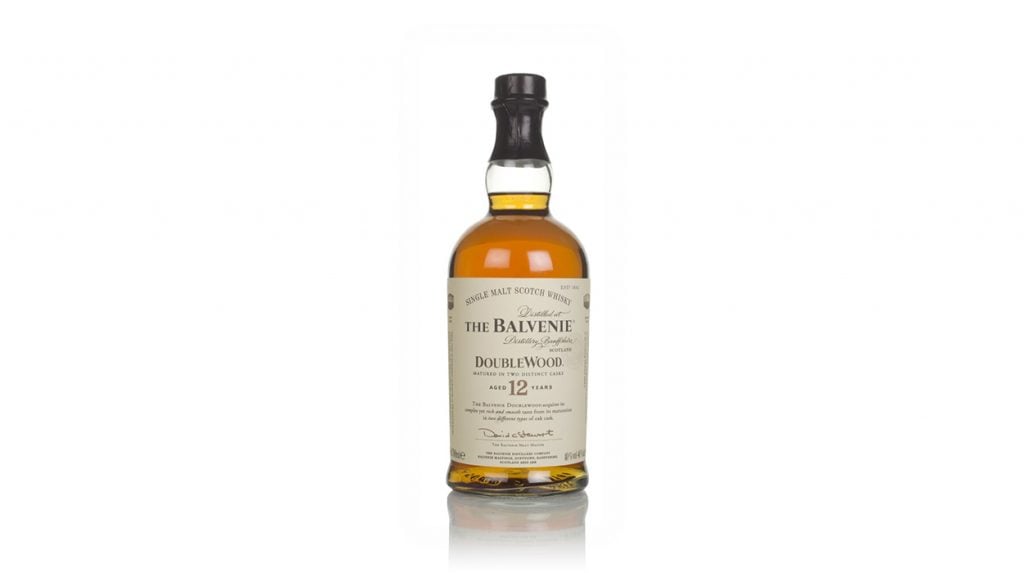 Balvenie is Glenffiddich's shy sibling. While its brother is a global celebrity, Balvenie just gets on quietly turning out some of the best whiskies in Speyside. The DoubleWood is a long time favourite of ours matured first in refill American oak casks before it was treated to a finish in first fill European oak Oloroso sherry butts for an additional nine months.
What does it taste like?
Perfect blend of bourbon and sherry. Vanilla and nutmeg notes mingle with dried fruit and nuts. A classic.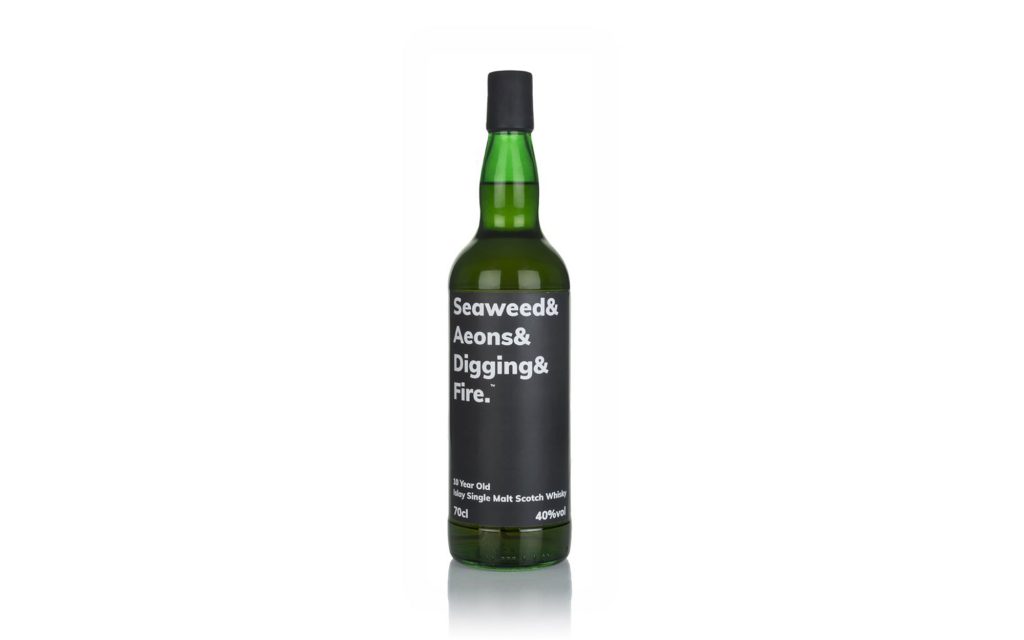 An Islay single malt from an undisclosed distillery. The name makes sense as soon as you take a sip, it's a smoky peaty Islay malt with 25% aged Oloroso sherry cask. This has proved an extremely popular malt with MoM customers.
What does it taste like? 
Does exactly what it says on the bottle: there's woodsmoke, seaweed and charred meat combined with sweet sherry notes, red apple and vanilla.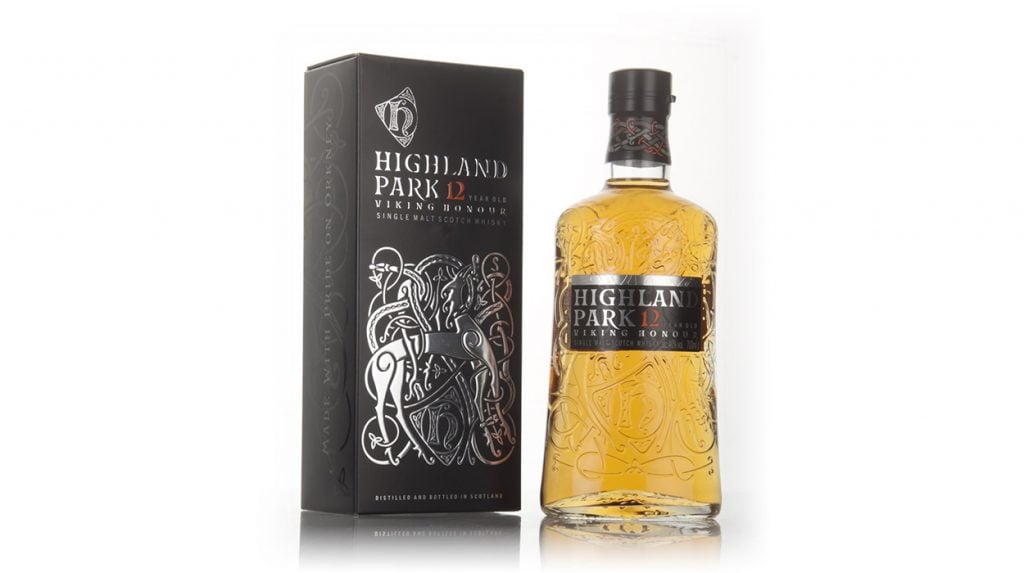 Once just known as Highland Park 12 Year Old, now it's called Viking Honour. Fearsome! The whisky, happily, is the same as it ever was with that classic honey, floral and wood smoke profile. The Orkney distillery does things the time-honoured ways with floor maltings, peat, sherry casks and cool climate maturation. If it ain't broke and all that. 
What does it taste like?
Honey and floral notes abound on the nose with some wood smoke. On the palate it's peppery with notes of orange and wood shavings.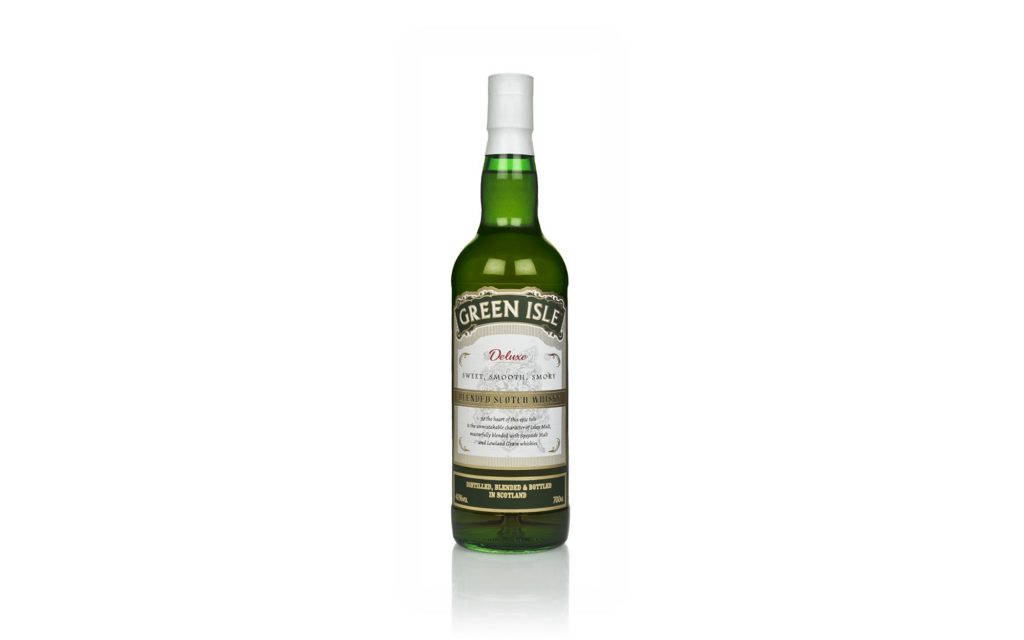 If you're an Islay whisky fan and are on the lookout for something with a little more smoke and sea, we've got just the thing. From the makers of The Character of Islay Whisky Company, Green Isle is a blend with a core of Islay malt alongside some complementary Speyside malt and Lowland grain whiskies. This is an approachable blend that mixes tremendously and would serve as a great introduction to those who would like to explore the smoker side of Scotch.
What does it taste like? 
Softly toasted barley, warming oak, honey glazed apples and cut grass. Then, vanilla pod earthiness, coastal peat, pear drops, dry smoke, buttery biscuits and crushed peppercorns.