Look at what has just landed at MoM towers: a haul of single cask whiskies from independent bottler Mossburn including a Springbank from 1999. Be quick, these Mossburn Vintage Cask releases aren't likely to have around for long.
Last year was a milestone for Mossburn Distillers as its distillery on Skye, Torabhaig,  released its inaugural single malt whisky – to great acclaim and huge demand. There's more to come as the company has a grain plant at Jedburgh in the Scottish Borders called the Reivers Distillery which at some point in the near future will be releasing a rye-based spirit.
That's not all! The Jedburgh HQ is also home to the company's warehouses, where Mossburn functions as an independent bottler releasing a range of rare single malts as well as blended whiskies including the Caisteal Chamuis, which came out earlier this year. The firm is owned by a publicity-shy billionaire called Dr Frederik Paulsen. According to Ian Buxton in a recent article, "Mossburn, Mamont Vodka, Mozart Liqueur, Torabhaig, Kaikyo, a number of wineries and multiple drinks distributors all around the globe are part of his sprawling empire."
Back to the whisky
But back to the whisky. We're very excited about a series of single cask bottlings which will be landing at Master of Malt shortly from Mossburn's Vintage Casks range. These include rare old releases from Jura and Springbank as well as younger single malts with interesting cask finishes from Auchroisk, Craigellachie, and Macduff. 
Company director and whisky maker Neil Macleod Mathieson explained: "As independent bottlers, we have the opportunity to scout out the most interesting casks that can provide an alternative perspective on a distillery's character. At its heart, Mossburn has a concept we like to refer to as 'the spirit of intrigue', a phrase which we feel sums up our team as much as it does the whiskies we make. We aim to reward drinkers' curiosity with thought-provoking whiskies that will allow whisky enthusiasts to continue on their journey of discovery."
So there we go. Here's what has just landed: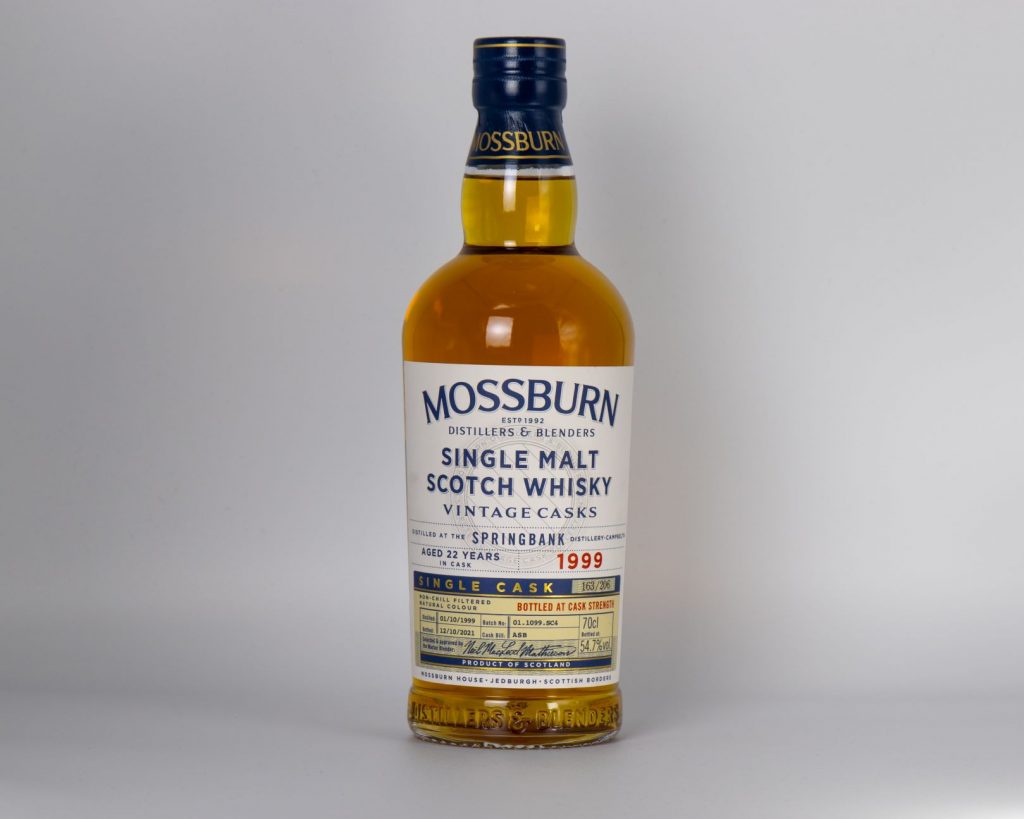 Springbank 1999 22 Year Old SOLD OUT
Bottling strength: 54.7% ABV
Nose: Delicate wood smoke with stewed fruit and baked apple with a little lemon, baking spices, leather and aromatic tobacco and camphor wood notes. Hugely complex and enticing.
Palate: It delivers on the palate too with sweet fruitcake, black pepper, cinnamon, cardamom, tobacco, and hints of wood smoke all wrapped up in a full oily texture.
Finish: Very long with lingering smoke and spices.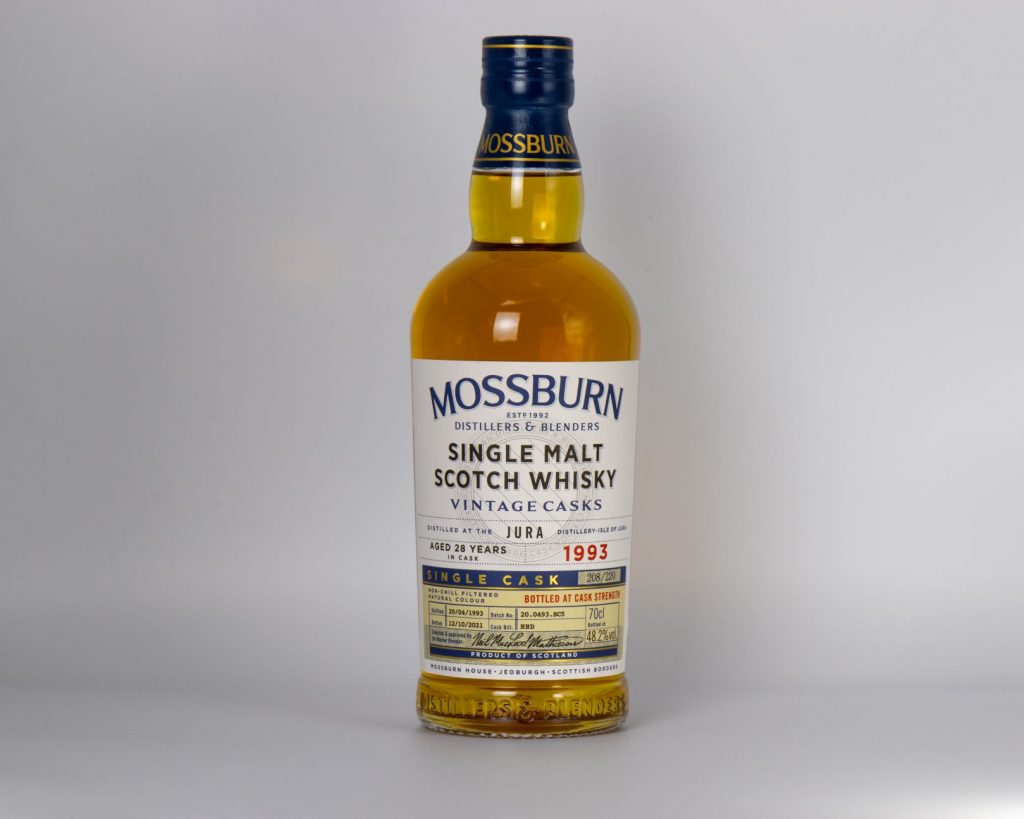 Bottling strength: 48.2%ABV
Nose: Waxy notes with mature cheddar rind, vanilla, toffee and cooked apple.
Palate: Big spices here with aniseed to the fore. Wow, it sounds like someone has dropped some ouzo in here by mistake. Also pepper, chilli and orchard fruit with a creamy texture.
Finish: Sweet toffee, liquorice and hazelnuts.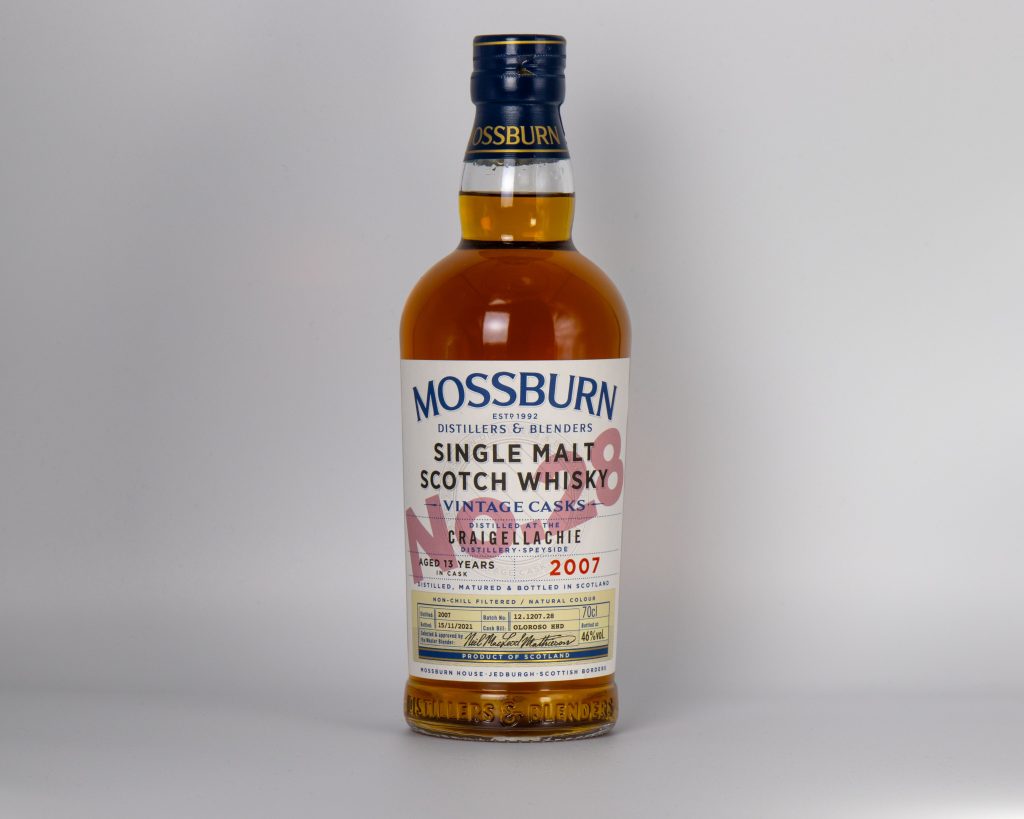 Bottling strength: 46% ABV
Nose: Sulphurous and a little wood smoke with waxy apple skin, vanilla and saline notes.
Palate: Fiery chilli peppers, black pepper, gorgeous full creamy texture.
Finish: Leather, a little smoke and lemon rind.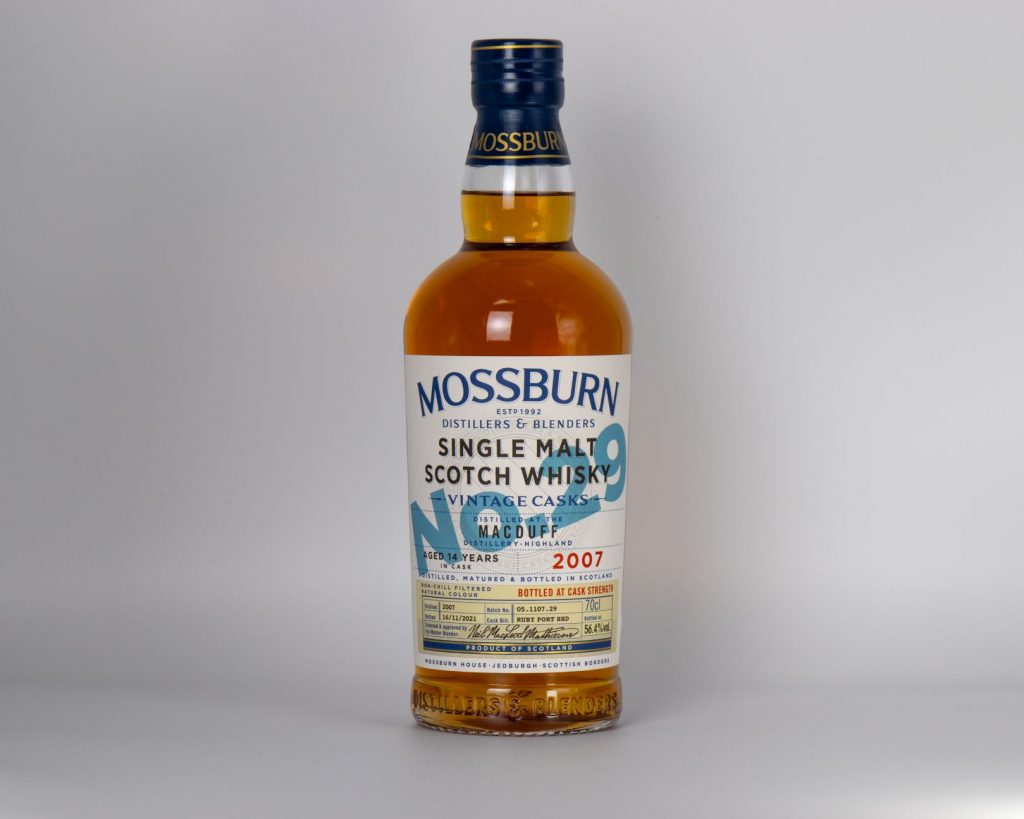 Bottling strength: 56.4% ABV
Nose: Toffee and dried fruit with fresh stone fruit, peaches and cherries, plus some darker notes like old cellars, damp leather and tobacco. Magnificent!
Palate: Super peppery with Szechuan pepper and cloves balanced by sweet toffee and apple notes and creamy full texture.
Finish: Burnt caramel and spice.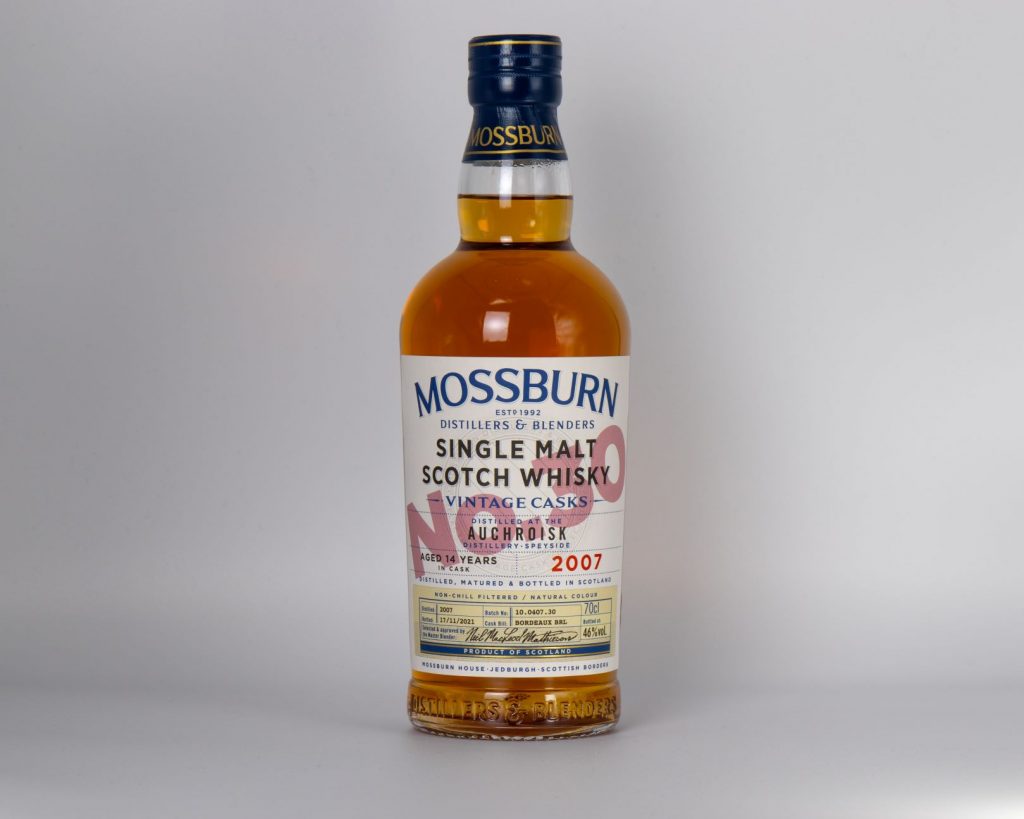 Bottling strength: 46% ABV
Nose: Smoky nose with sweet vanilla, milk chocolate, and cinnamon.
Palate: Another one with prominent aniseed among other spices. Very light and fresh.
Finish: The smoke comes back in again.
So something for everyone in these latest releases from Mossburn Distillers, with my tips being the Springbank if you're feeling flush (and quick), and the Macduff for those on a more everyday budget. These are strictly limited edition single malts so may sell out very swiftly.