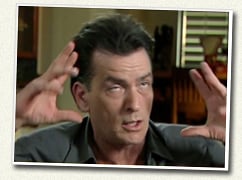 Sadly, due to the sheer number of brilliant whisky blogs out there, we could only invite ten to participate in our Bloggers' Blend competition. We felt simply awful about limiting it in this way; it was like we'd discovered utopia but, due to out-dated licensing laws, were forced to allow just 10 people in.
In response to this, some bloggers sent us tear-stained letters, one fled to Nepal and now makes and sells terracotta pots, and, in protest, one has pledged to talk exclusively through a Kazoo.
There were, however, two bloggers who took a far more constructive approach than this, and using their own supplies of whisky, created an uber-blend, inspired by the man who famously doesn't know when to say when, Charlie Sheen. Those two bloggers were Jason B Standing, member of Whisky Squad, and writer of this great blog, and Billy Abbott, who writes the brilliant Billy's Booze Blog. Sadly he is now working for "the competition" and because of that we've had to write rude words on his car, as well as framing him for a series of traffic cone thefts in the Chiswick area. Such is life.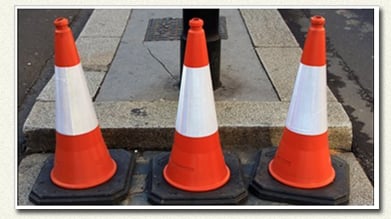 Just the other day we received a cryptic email from Jason, promising something interesting and exciting in the post. The next day, the postman brought us a package containing a dram and a letter. The letter detailed their great admiration and love for Charlie Sheen, as well as the "winning recipe" for their whisky, which they've aptly named "Tiger Blood". The dram was a 3cl sample of said whisky.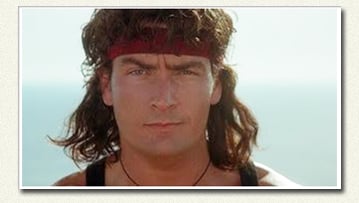 30ml Tiger Blood blend contains:

9ml Berry's Own Selection North British 2000 46%
3ml SMWS 87.8 (Millburn) – "Wakens the taste buds" 53.7%
4.8ml Benrinnes 14 Year Old 1994 – Dun Bheagan (Ian MacLeod) 46%
6ml Glenrothes 15 Year Old – Duthies (WM Cadenhead) 46%
6ml Clynelish 13 Year Old 1995 – Cask Strength Collection (Signatory) 58.2%
9 drops Kavalan Solist Sherry Cask 58.2% (Jason wished to use Karuizawa 15 year old Whisky Magazine Release 60.6%, but Billy wouldn't let him open his bottle) We cracked open the sample, and put it through its paces: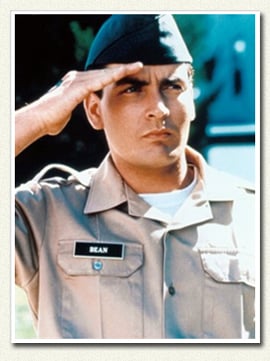 Tiger Blood
Nose: Lots of barley on the nose, vanilla sweetness, dry sauna pine. It develops with hints of damp hay, Werther's Originals and manuka honey. Overall, it smells like winning.
Palate: Very fruity palate, with a hearty dollop of apricot conserve on buttered croissants. After a time we also get blueberry compote on Greek yoghurt, and cola bottle sweets.
Finish: Good length, with an almost effervescent quality to it. In fact, it reminds us of Red Berry Fanta, and on the very, very tail end there's a hint of chilli pepper.
Overall: There's a new sheriff in town. And he has an army of assassins.
We have to admit, this blend is very good indeed. Sadly due to trademark-issues this whisky cannot go into production, lest we incur the wrath of Sheen and his ninja assassins.
You can take part in the Bloggers' Blend competition by ordering a set here and voting at our Bloggers' Blend Votin' Page. Voting lines will close on the 26th June 2011, and shortly after we'll reveal the "winning" blend. If you've literally no idea what the Bloggers' Blend competition is, you can read all about it here.
– The Chaps at Master of Malt –