Scottish distillers may be the undisputed masters of the peat fire, but there are plenty of plucky distillers across the world making their own smoky creations, and with interesting and varied results. MoM invites you to drink outside the box with eight peat-smoked spirits that most definitely aren't Scotch whisky.
Considering peat is literally a mix of decaying moss, shrubs, grasses, tree roots, dead animals and soil that has become compacted over thousands of years, it can be used to make various boozes pretty damn tasty.
You don't need to descend on Scotland to source a little peat smoke for your spirits. Indeed, peatlands have been identified in at least 175 countries and make up 3% of the entire world's land space (that's 1.5 million square miles, FYI).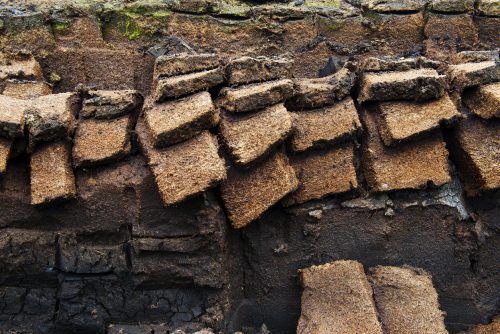 Excavated peat
You know that peat smoke contains phenols, which are absorbed by the malted barley during the drying process in a kiln and measured in Parts Per Million (or PPM). The higher the PPM, the smokier the whisky.
The phenol level is controlled by the amount of time the barley is smoked for, the amount of smoke it's exposed to, and also the type of peat used. This is true, no matter whether you're smoking peat in Canada or Finland.
However, the interaction between this lovely peated new make and barrels – or botanicals – in various climates across the world is another story altogether. Here, we've highlighted eight spirits bottlings that have harnessed the magic of peat – and with no Scotch whisky in sight.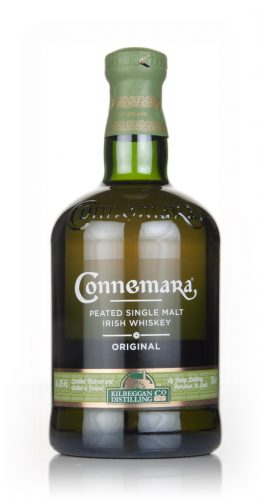 Connemara Peated Irish Single Malt Whiskey
Connemara Peated Irish Single Malt Whiskey
Hailing from Cooley Distillery, Connemara Single Malt is the first peated Irish whiskey for more than 100 years. Today the category is renowned for being smooth, light, and fruity, but some of Ireland's early distillers would have almost certainly dried their barley with peat. Connemara combines the best of both: notes of malt and peat, honeyed smoke and barley sweetness.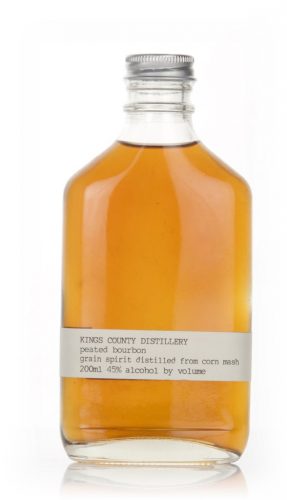 Kings County Peated Bourbon
Kings County Peated Bourbon
What happens when you make bourbon according to American whiskey regulations, but using Scottish peated malted barley? A question posited and subsequently answered by the clever folks at Kings County Distillery in New York. Our resident tasting experts reckon it tastes like freshly BBQ-ed corn-on-the-cob smothered in salted butter, vanilla ice cream and brioche.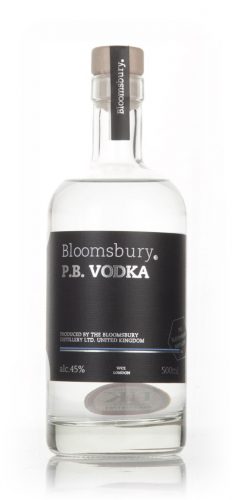 Bloomsbury P. B. Vodka
Bloomsbury P. B. Vodka
So you thought peat was for brown spirits only, huh? You thought wrong, my friend. The funky bunch at London-based Bloomsbury Distillery only went and made a vodka with peated barley, and we are here for it. Packed with spice and mineral-rich smoke, we reckon Bloomsbury P.B. would make for an unbelievable Martini…

Lost Spirits Abomination Chapter 2 – Sayers of the Law
Lost Spirits Abomination Chapter 2 – Sayers of the Law
Get your chops around the second 'Abomination' release from California's Lost Spirits Distillery, which, for the unacquainted, holds a reputation for being something of a Willy Wonka-esque booze factory. Here, the team has matured heavily-peated single malt spirit in ex-bourbon casks for 12 to 18 months before transferring it into a rapid-aging spirits reactor* (we're not kidding) along with some charred American oak seasoned with late harvest Riesling.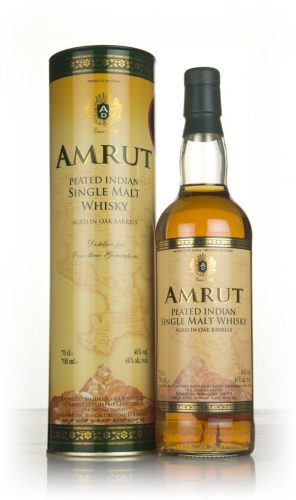 Amrut Peated Single Malt Whisky
Amrut Peated Single Malt Whisky
Tasty stuff, this. To make Amrut Peated, the Indian single malt whisky producer mashed and distilled barley grown at the foot of the Himalayas before ageing it in oak barrels around 3,000 feet above sea level in Bangalore. On the nose, you'll find bacon, smoke, malt, and touch of caramel. Take a sip to reveal fruit and malt, with gentle peat in the background.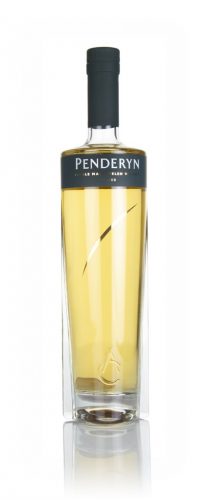 Penderyn Peated
Penderyn Peated Single Malt Whisky
This one's a little bit of a curveball, we'll admit. Technically speaking, it's not actually a peat-smoked spirit, since the peatiness is actually derived from a secondary maturation in casks that previously used to nurse a certain Islay whisky. But who cares when it tastes this good? Penderyn's signature green apple, citrus, and vanilla notes are complemented with sweet, soft smoke – one to savour.

Bakery Hill Peated Malt
Bakery Hill Peated Malt Whisky
Peatlands are pretty rare down under, but that hasn't stopped Melbourne-based distillery Bakery Hill from producing their very own Australian peated single malt. Flavour-wise, we're talking earth, smoke, stewed fruits, dark berries and a decent handful of oak spice. Sweet as.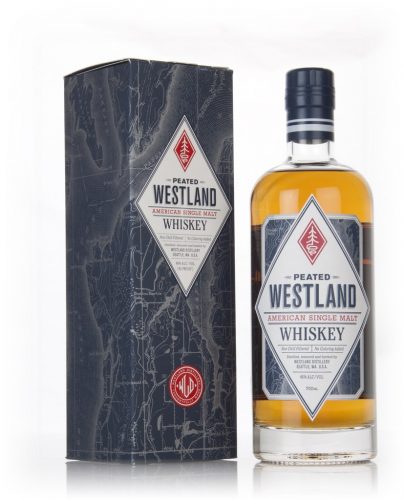 Westland Peated
Westland Peated Single Malt Whiskey
A rather chill approach to peat from Seattle's Westland Distillery. The team combines its peated malt with five non-peated varieties (Washington Select Pale Malt, Munich Malt, Extra Special Malt, Pale Chocolate Malt, and Brown Malt), resulting in a delightful dram that balances smoke and fruit with earthy, herby, nutty flavours.
*A rapid-aging spirits reactor does exactly that: it accelerates the maturation process by forcing the chemicals in new-make spirit to transform into those seen in aged booze.