We all love a good fire at this time of year. But a cracking smoky whisky is like a fireplace in a dram. So here are our top ten smoky whiskies for winter. Even better, why not drink your peaty dram by a roaring fire. Double smoke!
As the weather outside becomes a touch more frightful now seems like the perfect time to cosy up. One of our favourite ways to keep out the cold is with smoky whisky, which we think of as being like a fireplace in a dram. The perfect winter warmer.
That's why we've rounded up a range of smoky treats, from the mild and sweet to the full-on dragon's breath peat monsters from across Scotland as well as America, Denmark, England, and more. Hint: they also make great gifts…
Top ten smoky whiskies for winter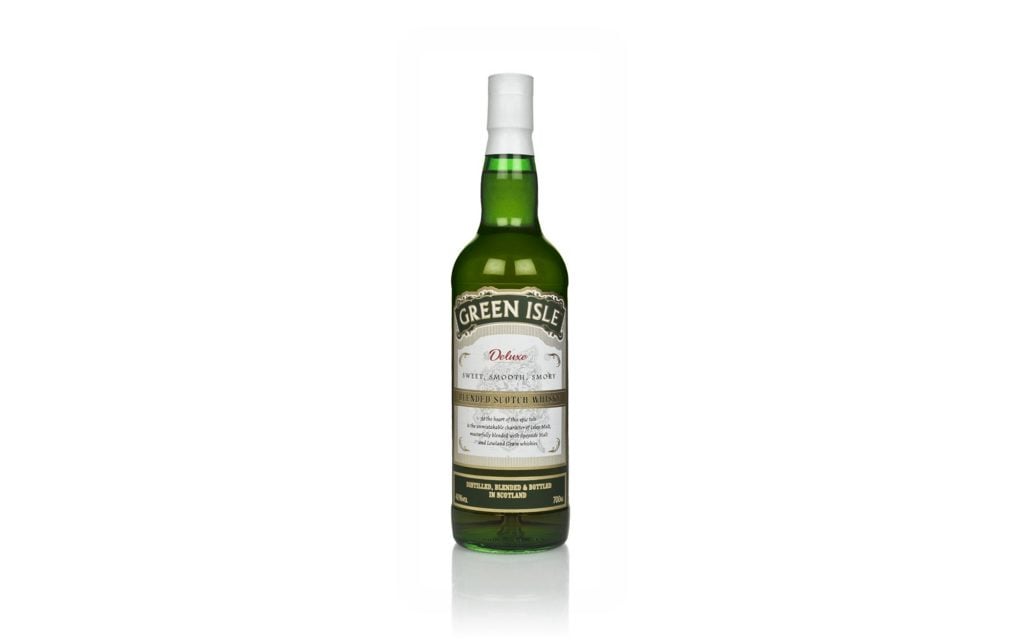 Kicking things off we have a delightful a blend that does some serious heavy lifting for a bottle at its price. Green Isle is a blended Scotch whisky with the emphasis on the smoke from the people behind The Character of Islay Whisky Company. It features Speyside malt and Lowland grain whiskies chosen to complement the Islay core. The effect is a dram that can do it all: enjoy it neat, mix it up, enjoy as you please. It won't let you down.
What does it taste like?
An approachable blend, boasting smoky depth as well as light fruit, fragrant toasted barley, warming oak, honey glazed apples, cut grass, vanilla pod earthiness, coastal peat, pear drops and crushed peppercorns.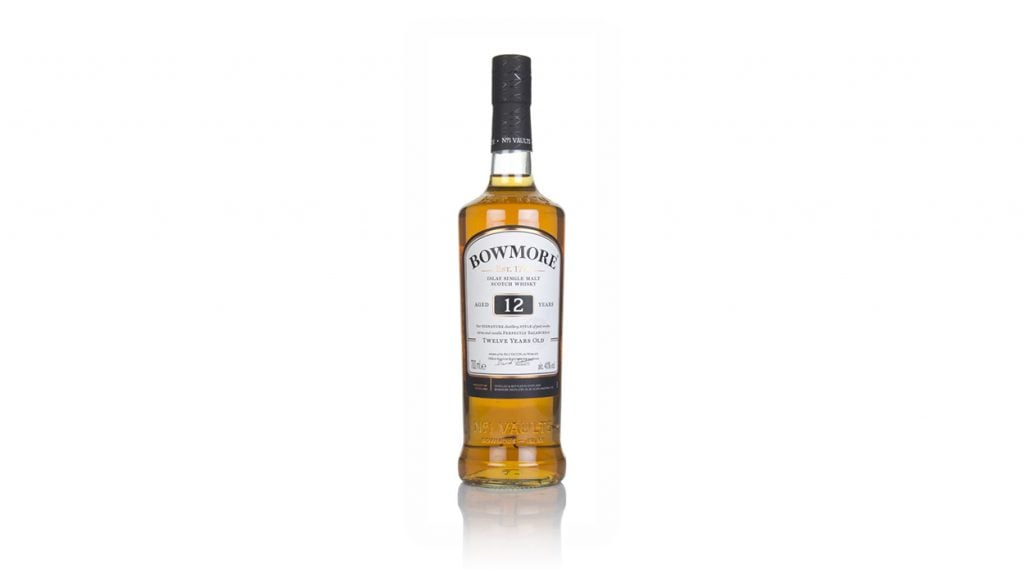 If you want great smoky whisky, then the first place you should head is Islay, and a good place to start is this 12 year old from Bowmore. A classic for good reason and the heart of the Bowmore range, this is one of the most impressive core bottlings in Scotch thanks to its affordability and expert balance of smoke, spice and sweetness. 
What does it taste like?
Exhibits some beautiful coastal notes with a gentle peat, citrus from bergamot, orange zest, lemon and an oily sweetness. The balance that the floral element of heather smoke brings makes this a great entry bottling for Bowmore.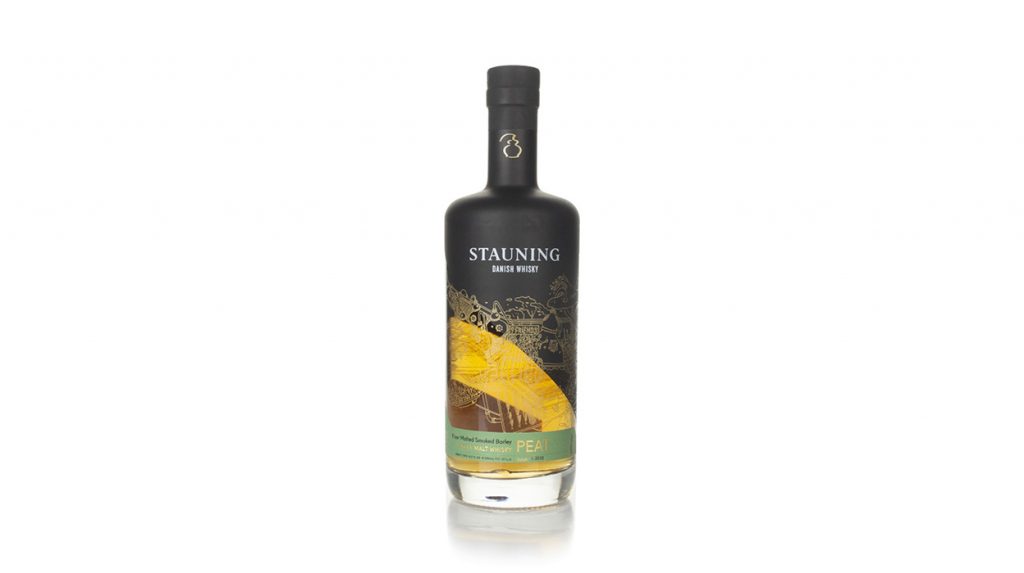 A peated whisky from Denmark might surprise you, but don't underestimate the prowess of Stauning. One of the most exciting distilleries in the world by my book, the Danes made this beauty using local peat and matured the results in first-fill Maker's Mark casks before bottling without chill-filtration at 47% ABV. It's comparable to Highland Park whisky with its light and sweet smoky profile, with great balance that doesn't overwhelm the beautiful distillery character (nutty and fruity).
What does it taste like?
Robust, but refined smoke blends with Granny Smith apples, salted caramel, cinnamon pastries, sea breeze, bittersweet orange marmalade, vanilla and the floral freshness of chamomile.
Not every whisky gets its smoky tones from peated barley, some use casks that previously held peated whisky instead. That's what the excellent Cotswolds Distillery did, and ramped up the effect using quarter casks for lots of wood contact. But the brand was also careful to ensure that the effect was a delicate smokiness, so as not to overpower the spirit made using floor-malted Odyssey barley, along with Anchor and Fermentis yeasts. Impressive stuff and ideal for someone who would love to see an English whisky under their tree this year.
What does it taste like?
Refined, almost spicy smoke floats through toffee pennies, toasted sesame seeds, honeyed malt, floral barley cinnamon sticks, soft hints of sea salt and cedar.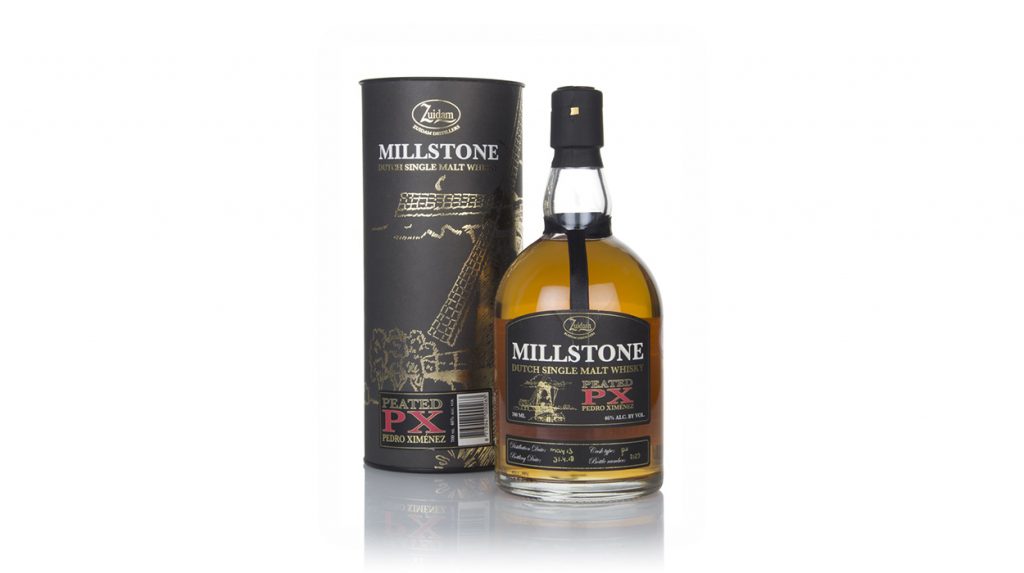 Ever had peated Dutch single malt whisky? Well, now's your chance. From the marvellous Millstone comes a whisky matured in casks that previously held intensely sweet Pedro Ximénez sherry. Combine that with the powerful salinity of peated malt and you've got yourself a jumble of flavours that are not only delicious, but actually quite festive too.
What does it taste like?
Smoky and salty tones balance the sweetness of sultanas, Chocolate sauce, sherried orange peels and honey.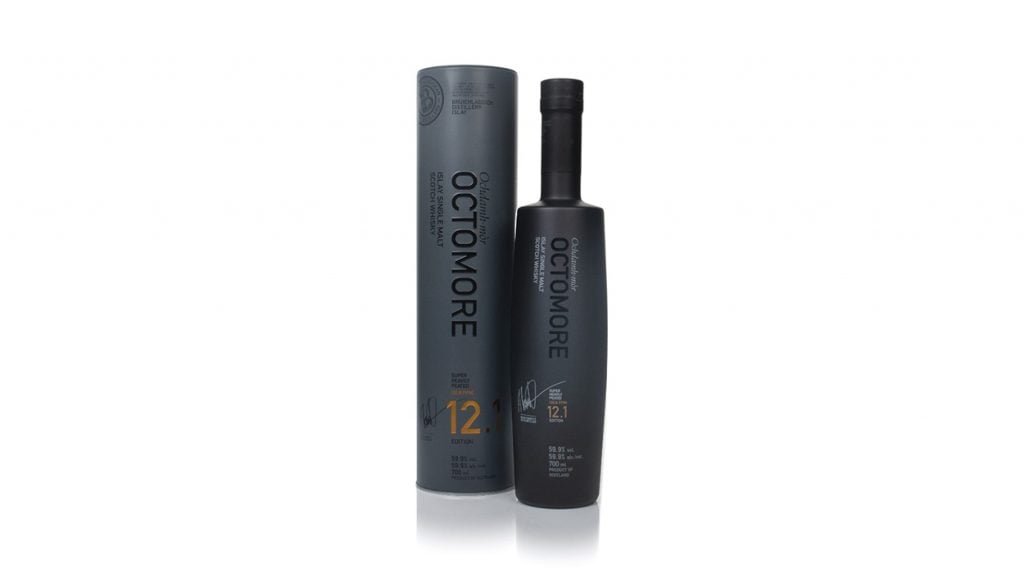 For the folks who don't want to mess around. Octomore does peat at its most powerful and the 12.1 edition is no exception. Distilled at Bruichladdich on Islay, this peat monster was matured for five years in first-fill American whiskey casks and bottled at a hefty 59.3% ABV to ensure that 100% Scottish barley that was peated to 130.8PPM has plenty of room to shine – and shine it does. Most impressively, the smoke doesn't overpower the juicy fruitiness and more subtle side of the spirit. Bruichladdich gets it just right.
What does it taste like?
Sometimes it's heathery, sometimes it's dry, but the smoke is ever-present and always welcome. Complementing it are green apples, chocolate orange, vanilla pod, and toasted teacake.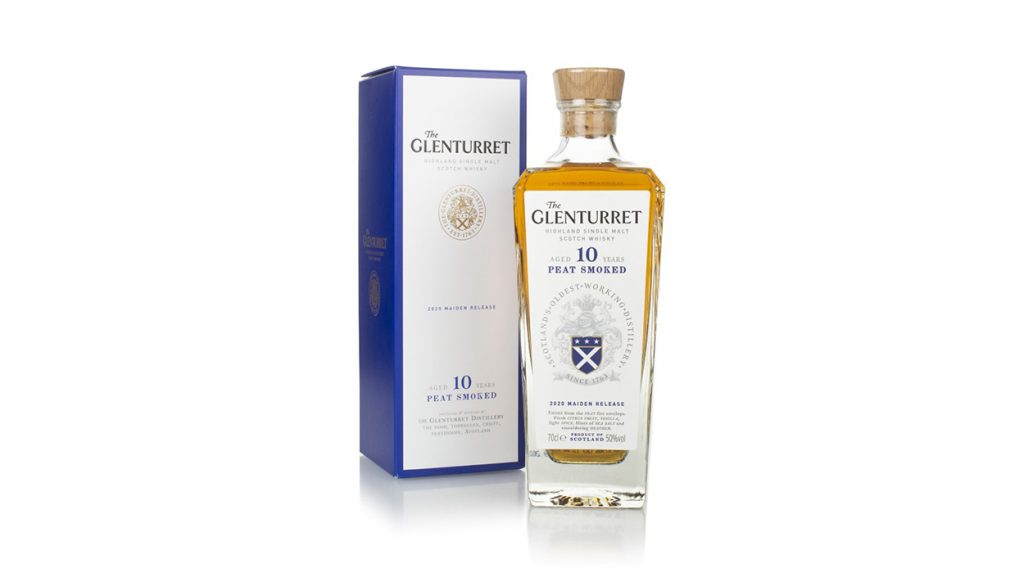 The Glenturret, Scotland's oldest working distillery, has been revamping its range in recent times and one of the highlights is this 10 Year Old Peat Smoked expression. This is made in exactly the same way as the unpeated spirit but using lightly-peated malt, so it's a good one for beginners to the delights of peat rather than confirmed smokeheads.
What does it taste like?
A smouldering sipper with notes of flamed lemon peel, bittersweet chocolate, toasted malt and singed heather shrouded by bonfire embers and oily smoke.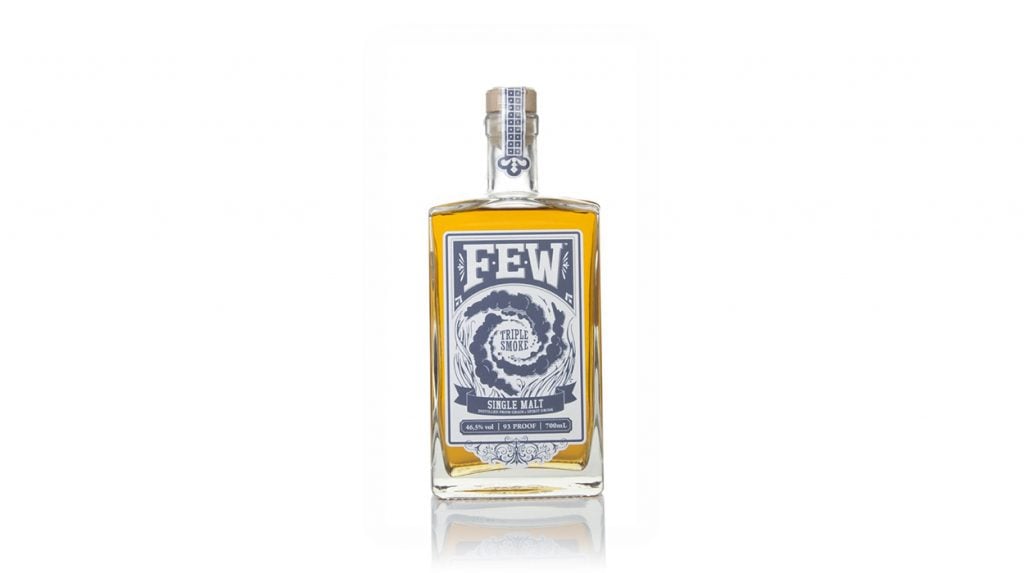 Not all smoke is peat, don't you know? Take those clever craft distillers over at FEW Spirits in Evanston, Illinois, who made whiskey smoked with not one, not two, but three different types of wood. The base spirit is made with 100% malted barley, and it's smoked with cherry wood, applewood and mesquite wood, giving it plenty of smoky goodness, just not what you'd be used to if you're an Islay whisky lover. One to broaden your horizons with.
What does it taste like?
Powerful, oily, and smoky with roasted apricot, hints of burnt sugar, BBQ char, and vanilla pod.
Black Bottle has always been a firm favourite of whisky fans for its versatile, affordable offerings. This year the brand proved it's able to innovate and keep those values intact with the Alchemy Series which includes this blended Scotch whisky titled Island Smoke. As you might be able to infer from the name, this is a rather smoky dram with a beautiful coastal vibe. A beach bonfire in a glass. Perfect for a rainy night in, when you'd like to dream of being somewhere else…
What does it taste like?
This offers up whiffs of coastal air, scorched oak, seaweed and more, alongside familiar vanilla-rich sweetness and flashes of spice.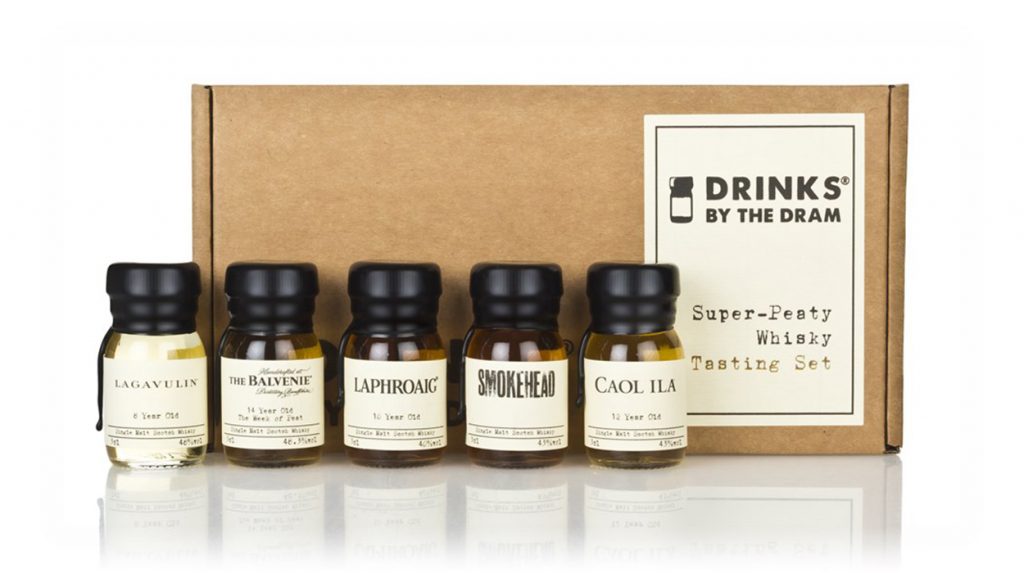 And if you just can't decide on one bottle because they all sound so delicious (damn my powers of description!), then a whisky tasting set should tick the box. For lovers of massively smoky, peaty whiskies, the Super-Peaty Whisky Tasting Set offers five 3cl samples to showcase some of the world's most fantastically fiery beasts!