Today we're taking a closer look at a drink that's massive in Spain but barely known in Britain, it's Brandy de Jerez. To tell us more we sat down with Victoria Jupe from Lepanto, which is made by sherry giant Gonzalez Byass.
If you're a brandy lover, your first port of call is probably Cognac, followed by Armagnac. But fine grape brandies are made outside France, in Armenia, South Africa, and Spain, particularly in the sherry region. Brandy de Jerez is a massive industry producing something like 20 million bottles per year. For comparison, Armagnac produces around three million.
An discovered classic
But it's pretty much unknown in Britain except by those who pick up a taste for it when on holiday. Most of it is consumed in Spain with some going to Latin America, Germany and the US. 
All the major sherry companies produce Brandy de Jerez like Sanchez Romate with Cardenal Mendoza or Carlos I from Osborne but in my opinion the best of the major brands is Lepanto from Gonzalez Byass. The company has been distilling since 1844 when Cognac-style stills from France were installed in Jerez. There's a record the following year of two barrels being sent to a Mr James White in Dublin. They must have been quite young spirits. 
The production process
Nowadays, most Brandy de Jerez is made from Airen grapes grown in La Mancha, and then distilled and aged in the city of Jerez. Only Lepanto still uses Palomino Fino grapes that are grown within the sherry triangle.
The grapes are harvested from the Jerez Superior region in August and September. They have to be vinified and stored without the use of sulphur, a preservative, which would be accentuated in the distillation process. Between October and June, the wine is turned into brandy in six distillation runs. Gonzalez Byass has remained faithful to the classic pot stills where the wine is double-distilled. 
The eau-de-vie is diluted to 60% before going into casks. These are made from American oak, and are a mixture of new and sherry casks. Whereas some 'sherry casks' used in the whisky industry are seasoned using wines that would never be sold commercially because they are too young, Gonzalez Byass clearly has access to casks that once held some serious sherries to age its Lepanto brandies. 
The standard Lepanto spends a minimum of 12 years in American oak butts that previously held Tio Pepe Fino. Whereas the two other expressions spend an extra three years in PX and Oloroso casks respectively. According to Victoria Jupe from Gonazlez Byass, the casks lose about 4% per year which really adds up after 15 years.
Tasting Lepanto
Though the taste of Lepanto is heavily influenced by sherry casks, you do get a lot of fresh fruit and floral notes coming through from the eau-de-vie. These are not sherry bombs, but fine brandies for sipping. Most other Brandy de Jerez brands have caramel and/or sweet sherry added post-distillation, but not Lepanto.
I must say I was bowled over by these brandies. They are simply gorgeous. I've had a lot of syrupy Brandy de Jerez in the past and whereas such drinks can be fun, and are great for mixing, Lepantos are clearly a big step up in elegance. 
Victoria Jupe said that they are not : "Generally not used for cocktails, our recommendation is to enjoy it for what it is and let the flavours do the talking." Having said this, I made a superb Harvard, like a Manhattan but with brandy, with the standard Lepanto bottling combined with some delicious sherry vermouth. And with the PX, I'm thinking cigars and dark chocolate. Mmmmm!
Tasting notes for Lepanto Brandy de Jerez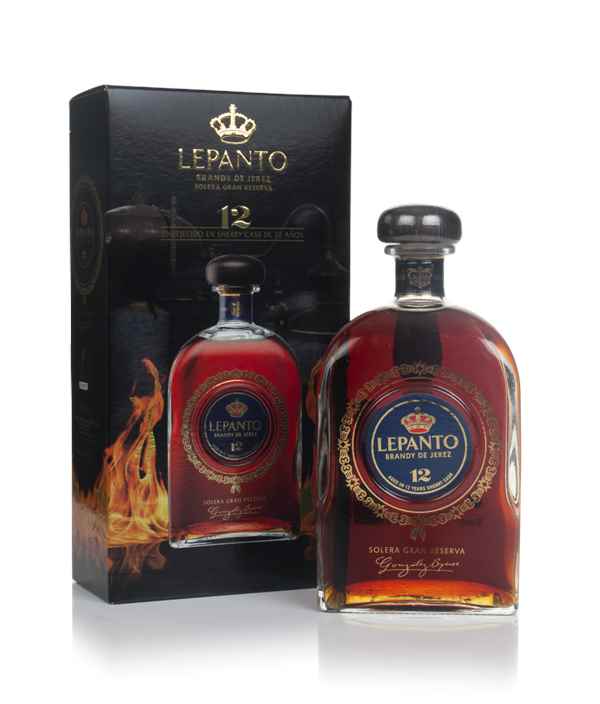 Lepanto Solera Gran Reserva Brandy de Jerez
Nose: Toffee, citrus fruit and orange peel, dried apricots.
Palate:  Packed with orangey notes, orange peel and blossom. Dry, elegant and super smooth.
Finish: Bittersweet dark chocolate and a little toffee.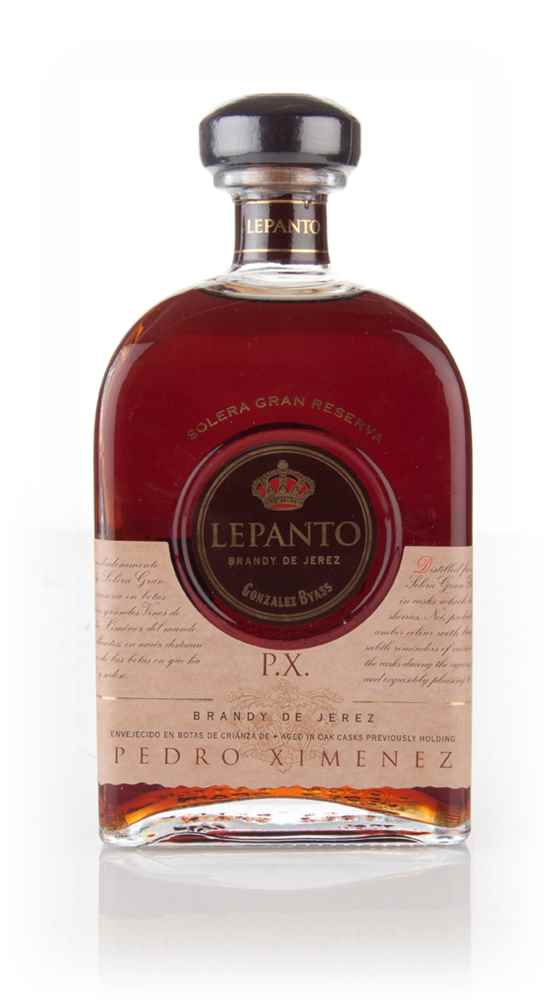 Lepanto Solera Gran Reserva Brandy de Jerez – Pedro Ximénez Cask Matured
Nose: Very rich and sweet smelling with raisins, dates, orange peel, molasses and walnuts.
Palate: Initially sweet with lots of PX character, but then dry and fragrant followed by layers of roast walnuts and dried fruit. Many drinks claim to be Christmas in a glass, but this might be it. It's heady and luxurious without being overblown.
Finish: Very long, alternating sweet and dry.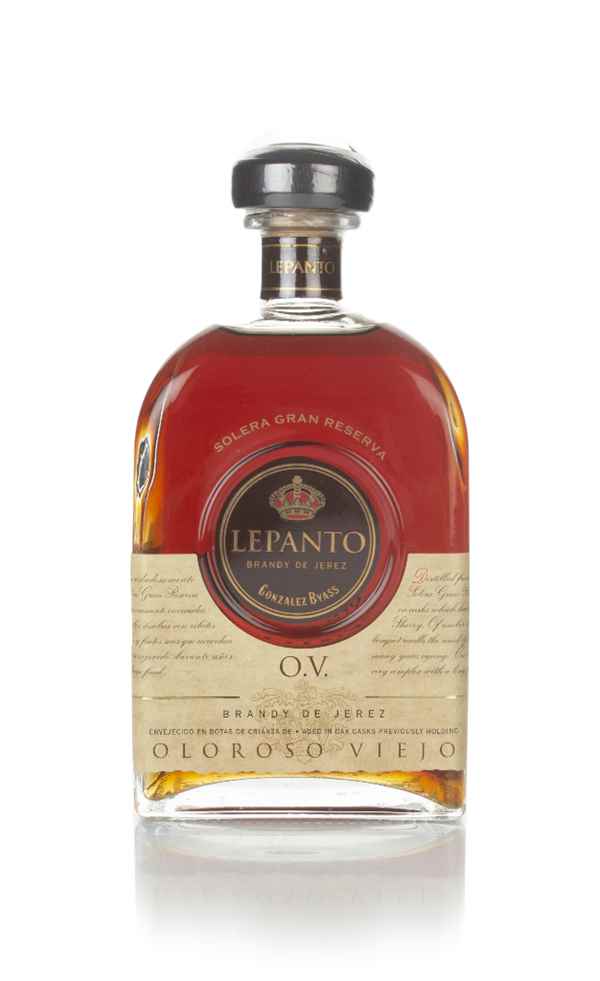 Lepanto Solera Gran Reserva Brandy de Jerez – Oloroso Cask Matured 
Nose:  Salted caramel, molasses and Brazil nuts.
Palate:  Dry and fragrant on the palate,  orange blossom, dried fruit and nuts. It has the richness of the PX but drier and more elegant.
Finish: Very long and floral with lingering roasted nuts.