The most famous whisky festival in the world kicks off at the end of this week so here's a rundown of what to expect at Fèis Ìle 2022. Yes, it's back, in real life! 
It's been a tough few years for devotees of whisky festivals. First Fèis Ìle 2020 was cancelled when the pandemic was in its infancy and then in a real blow to whisky lovers, 2021 was cancelled too. We put on a virtual festival which was quite jolly but nothing beats real human interaction as our Adam found out recently at Spirit of Speyside.
So, we are delighted that Fèis Ìle is happening in all its glory this year. We aren't sending the full team as in 2019 but there will be a MoM presence on the island for some of the festival. We will also be publishing a week and a bit of articles devoted to Islay with contributions from Ian Buxton, Nick Morgan and others.
To whet your appetite, here's a rundown of what's happening at each distillery throughout the festival and the exclusive Feis bottlings you can buy. There's also lots of other stuff going on at various venues around the island like concerts, ceilidhs and general fun, go to the Fèis Ìle website for more information. We will keep this updated as we find out more.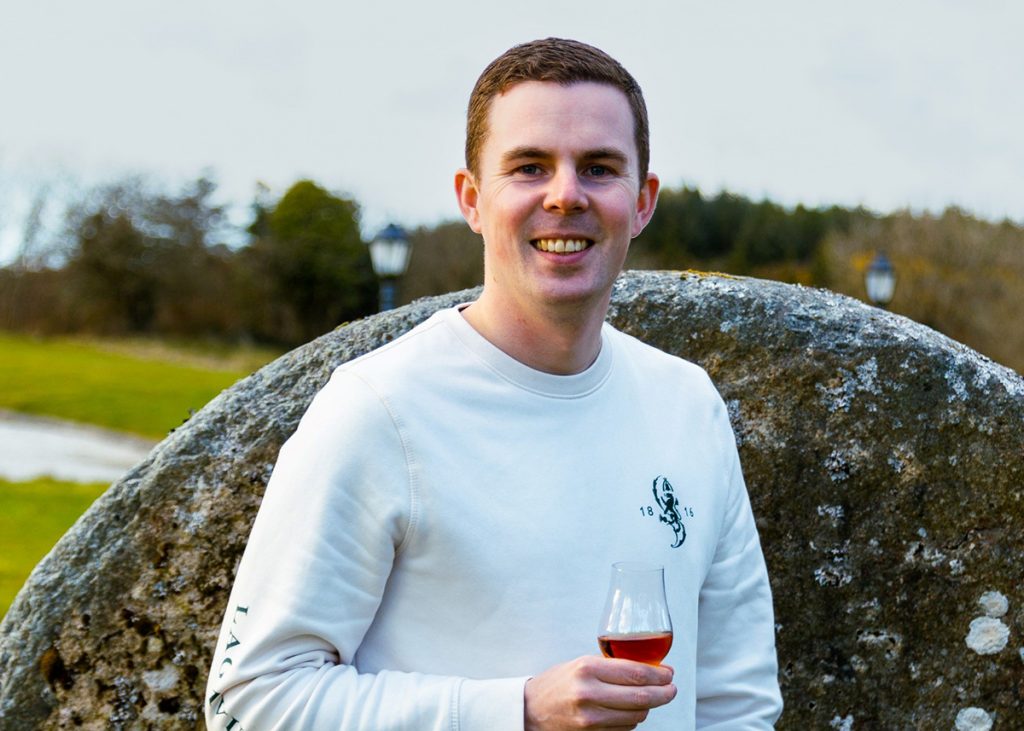 It's all happening at Lagavulin distillery with whisky and music aplenty and a chance to get your hands on the all-important festival bottling. There's a whole host of exciting events that you can book including Colin Dunn in conversion with new distillery manager Jordan Paisley (above), a cask strength tasting, a chance to taste whiskies straight from the cask with warehouseman Iain McArthur, a walking tour with Ervin Trykowski and Ewan Gunn, and if you're feeling super fancy, Gunn will also be hosting the Ultimate Islay Experience tasting rare whiskies from Lagavulin, Port Ellen and Caol Ila. Go to Lagavulin home page to find out more. And don't forget that special Feis bottling, a 12-year-old finished in virgin oak casks and bottled at 57.7% ABV.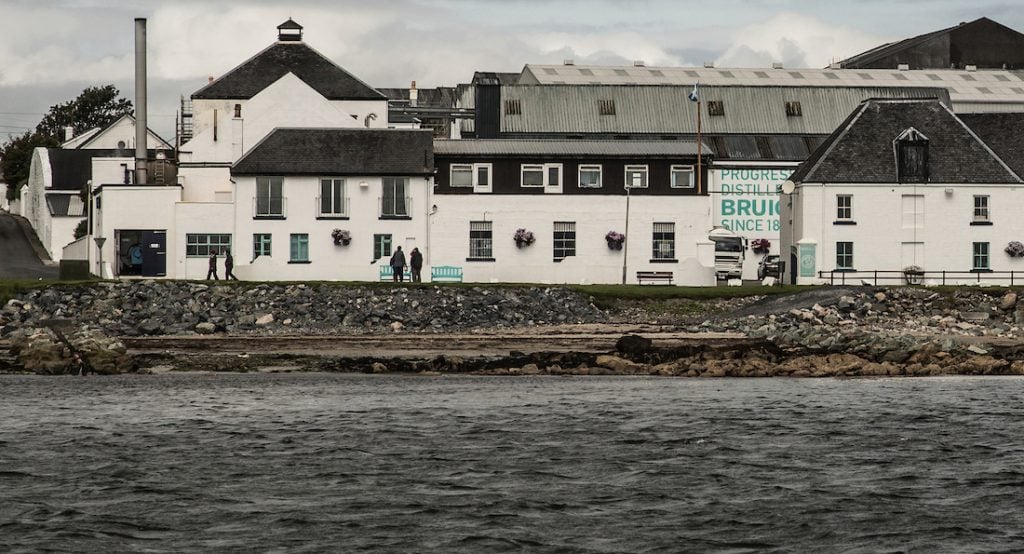 According to the Laddy website, they are getting all rock n' roll for this year's Fèis Ìle – they're dubbing it Rock'ndaal. Because they're Bruichladdich. There will be music and whisky though sadly the ballot for the masterclass is now closed. For those of us who will not be making it to Islay this year, the team will also be putting on a virtual festival so you can access the Feis magic using a personal computer. Go here for more information.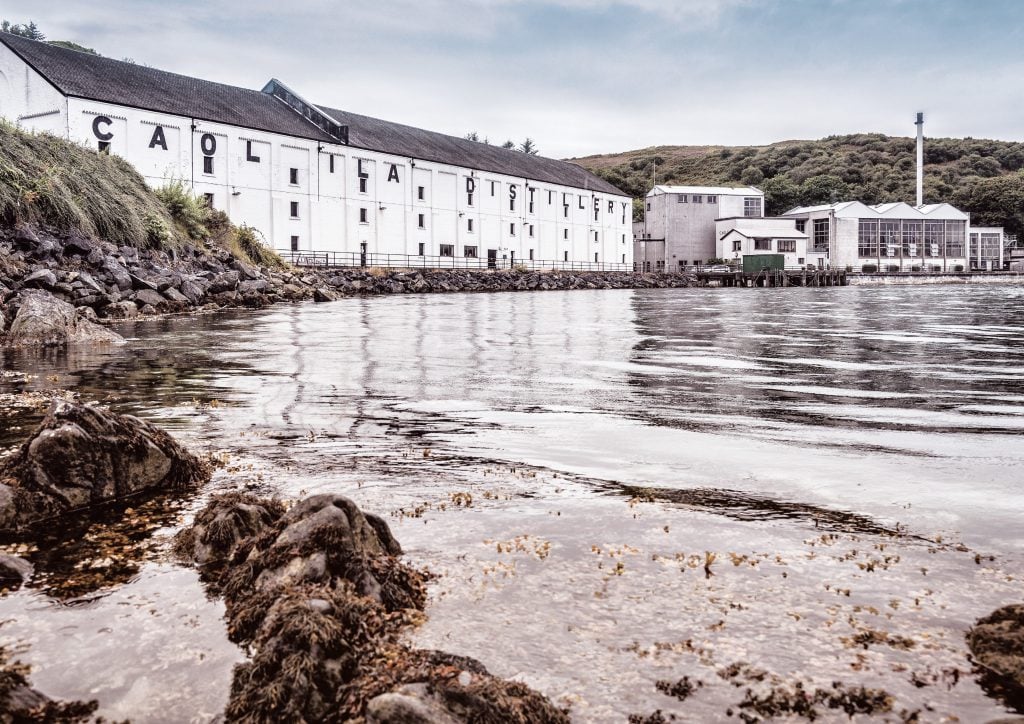 Important news: Caol Ila distillery is currently not open to visitors as it is being refurbished so all events are taking place at Islay House Square in Bridgend. This is on the opposite side of the island to the distillery. Right, we hope that's clear because there's still plenty of Caol Ila stuff going on, it's just not going on at Caol Ila. You can do a cocktail masterclass with the ever effervescent TJ Littejohn, take a boat trip along the Sound of Islay, do a masterclass with Sam Hale or find out how music and drams go together. Go here to book. The special bottling is a Caol Ila 15 year old with a virgin oak finish and bottled at 55.2% ABV.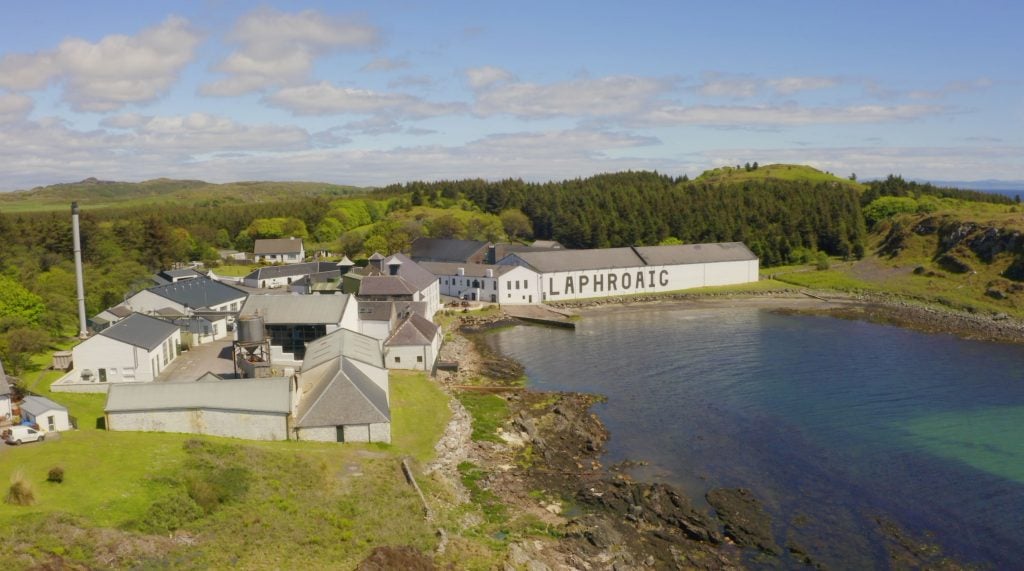 Head to the distillery for a look inside Warehouse 1 and a tasting of various Cairdeas releases from years gone by. Then Laphroaig will be making up for those lost festivals with a special tasting in the filling store and cooperage area called 'Where have the years gone?' which promises to transport you back to 2020, 2021 and, er, 2022 'to taste whiskies that you have missed out on." Go to the distillery page to book. Oh and this year's special release Cairdeas 2022 is wholly aged in first-fill Maker's Mark bourbon casks.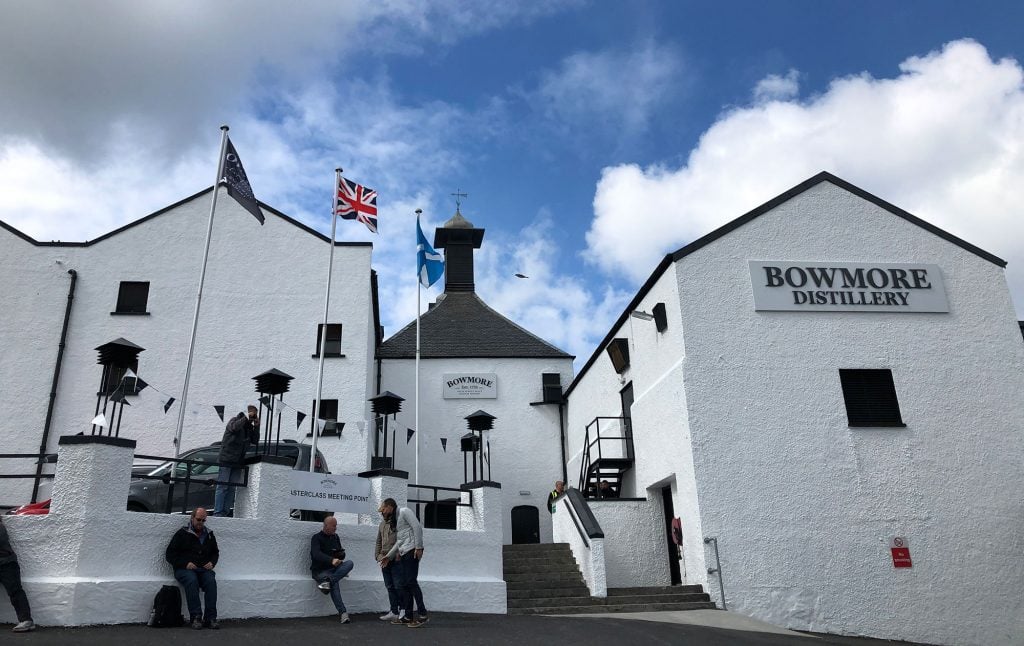 Wednesday 1 June – Ardnahoe and Bowmore
Bowmore is promising a day of "lively music, master classes, and more!" Click here for more information. There's an Edinburgh band called Corra who plays a mixture of traditional Scottish music and pop music covers. You'll find a whisky bar serving drams, cocktails, and best of all Islay oysters. There's no more delicious combination than Bowmore and oysters. The open day costs £25. Then there are more exclusive events such as drams with distillery manager David Turner or the ne plus ultra Connoisseur's Platinum Open Day which costs a whopping £700, but you do get a bottle of 1996 Bowmore 25 Year Old Fèis Ìle limited-edition whisky worth £490 for your money. There's also a more affordable 15-year-old Fèis Ìle bottling aged in first-fill bourbon casks for £135.
Meanwhile, there's all kinds of excitement at the distillery formerly known as Islay's newest, Ardnahoe. You can taste through the Hunter Laing's 2022 Kinship range with Stewart Laing, sample various casks which have now come of age, take part in a food & whisky event, and learn how to operate a distillery.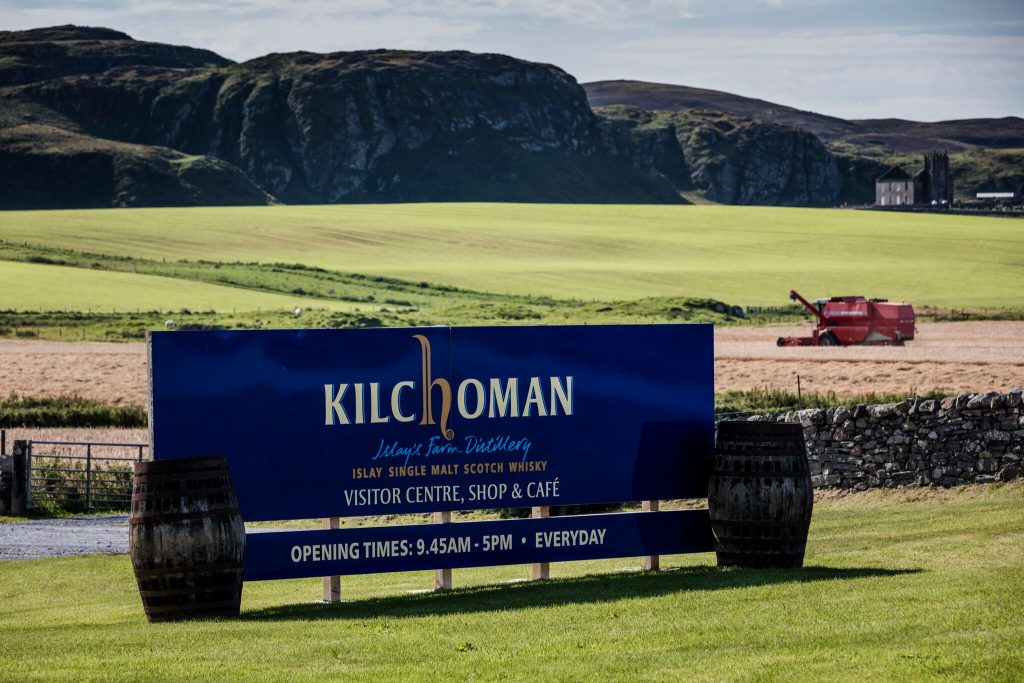 Kilchoman always puts on a great show for Fèis Ìle and this year is no exception. Go to its home page for the full line-up. Highlights include a tour of the farm and the local area with some drams along the way, a close look at barley varieties with Peter Wills and Robin Bignal and a tasting of archive Fèis Ìle releases. And visitors to the distillery will be able to buy the special Fèis Ìle release, "a combination of 5 first fill bourbon barrels filled in 2006, making this a 16-year-old release! With just 7 casks filled in 2005, these represent some of the earliest casks ever filled at Kilchoman". Sounds glorious, doesn't it?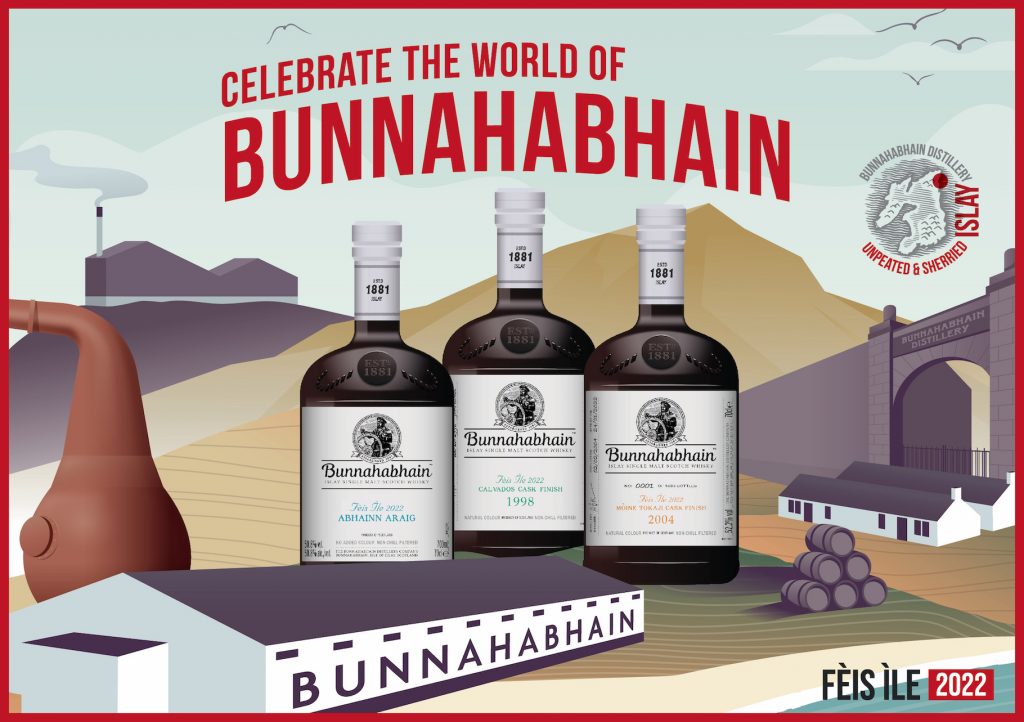 Friday 3 June – Bunnahabhain and Jura
Bunnahabhain's plans for Fèis Ìle are a work in progress (find out more here) but it has revealed some of the special Fèis Ìle 2022 bottlings that you can buy from the distillery. These include Abhainn Araig, matured in ex-Bourbon and Pedro Ximenez octave casks which have been hand-selected, no selecting machines at Bunna, a 2004 peated Moine which spent a year in Tokaji casks and 1998 which was finished for two years in Calvados casks. 
Meanwhile don't forget that not all of Fèis Ìle takes place on Islay. You can head over to the neighbouring island of Jura and visit the distillery. There's nothing online about what's going on, but we imagine it'll involve whisky. 
UPDATE (01/06/22): Jura has there announced there will be no tours or tastings in the distillery this year, however, the visitor centre will be open to all, especially those who want to get their hands on a bottle of Jura 2022 Fèis Ìle Distillery Exclusive. It shares the day with Deer Island Rum, Jura Brewery, Lussa Gin and The Island Bakehouse, who will be running activities throughout the day and, for anybody lucky enough to be staying overnight, there will be live music from Glaswegian sensation Trail West supported by local band Pete Smoke and the Roaches, from 8pm in the local community hall.
As for this year's festival bottling, there's just 700 bottles of the 14-year-old single malt available, which matured in a single sherry butt  whisky. It will be available exclusively from the distillery visitor centre on 3 June before the remaining allocation of bottles is made available for pre-sale to select international markets via the Jura Whisky website.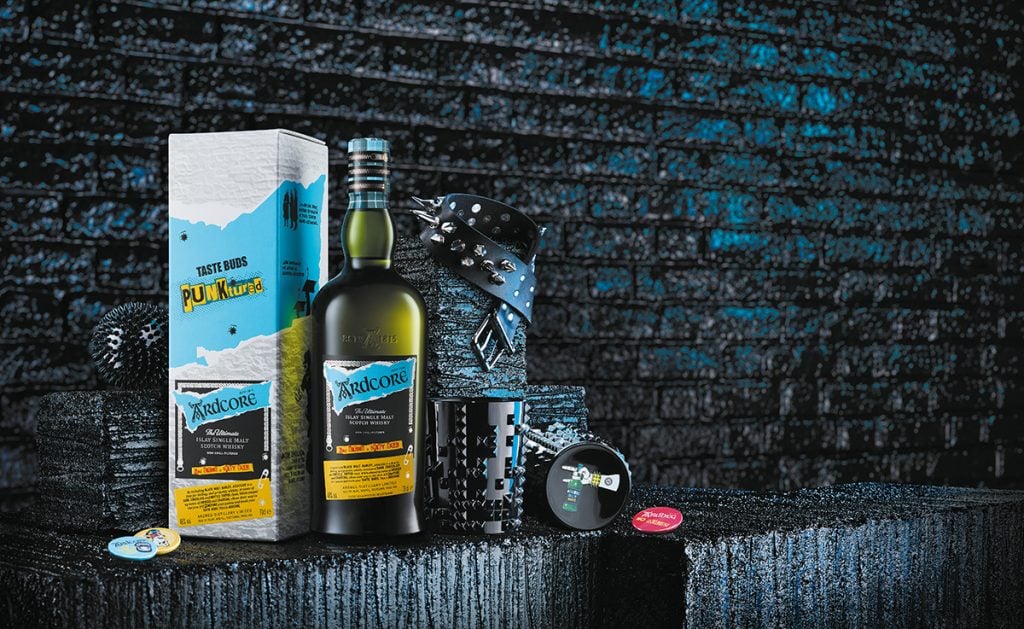 Saturday 4 June – Ardbeg
And to finish, it's Ardbeg day, so expect the usual combination of first-class whisky and wacky marketing. This year it's all about the special Ardcore bottling made with black malt barley. So along with tastings with Dr Bill Lumsden and Colin Gordon, "you can also tune into rocktail making classes, anti-establishment tea parties and all the general Ardbeg Day punkery." Because nothing shouts 'punk rock will never die' like a French luxury goods conglomerate. Find out more here, and for those who can't make it to Islay, there is online stuff you can get involved with.