We're once again starting the week with a trip to Tennessee. This time our New Arrival is a mysterious single cask whiskey, George Dickel 10 Year Old 2011, bottled by those spirits mavericks, Heroes and Heretics.
For the second time in as many months, we've picked a whiskey from Tennessee to shine our New Arrival spotlight on. Last month it was single casks from the state's best-known distillery, Jack Daniel's. Now we're taking a look at the next biggest in Tennessee, George Dickel.
So, who's this George Dickel fellow, anyway?
The brand has a long history but like many such names in American whiskey, there's not much continuity between the founder and the modern brand. Prohibition, innit? George Dickel was a German who came to America in 1844 and opened a shop in Nashville, Tennessee. Rather as big names of Scotch whisky such as John Walker or Arthur Bell's did, he began by buying whiskey from around the state and selling it in bulk in bottles, jugs, or by the barrel. Much of the whiskey he bought came from a distillery in Cascade Hollow near Normandy, Tennessee. 
Dickel died in 1894 but his business partner Victor Emmanuel Shwab continued in the business and acquired shares in the Cascade Hollow Distillery. When Tennessee went dry in 1910, 10 years before the rest of America, Shwab moved distilling to Kentucky but eventually had to shut down entirely in 1920 because of nationwide Prohibition.
Back in good ol' Tennessee
The George Dickel brand was sold to the Scheley Distilling Company and used on Kentucky bourbon after the repeal of Prohibition in 1933. It wasn't until 1958 that the name returned to Tennessee with the construction of a new distillery at Cascade Hollow, about a mile from the old site. Apparently, the recipe for the whiskey had never been written down so the company enlisted the help of two former employees to recreate the whiskey.
This distillery closed temporarily in the '90s due to overproduction and lack of demand but resumed distilling in 2003. The current head distiller, Nicole Austin, joined in 2018. She comes from a craft background, starting her career at Kings County Distillery in New York. Today, it generally uses a mashbill of 84% corn, 8% rye, and 8% malted barley.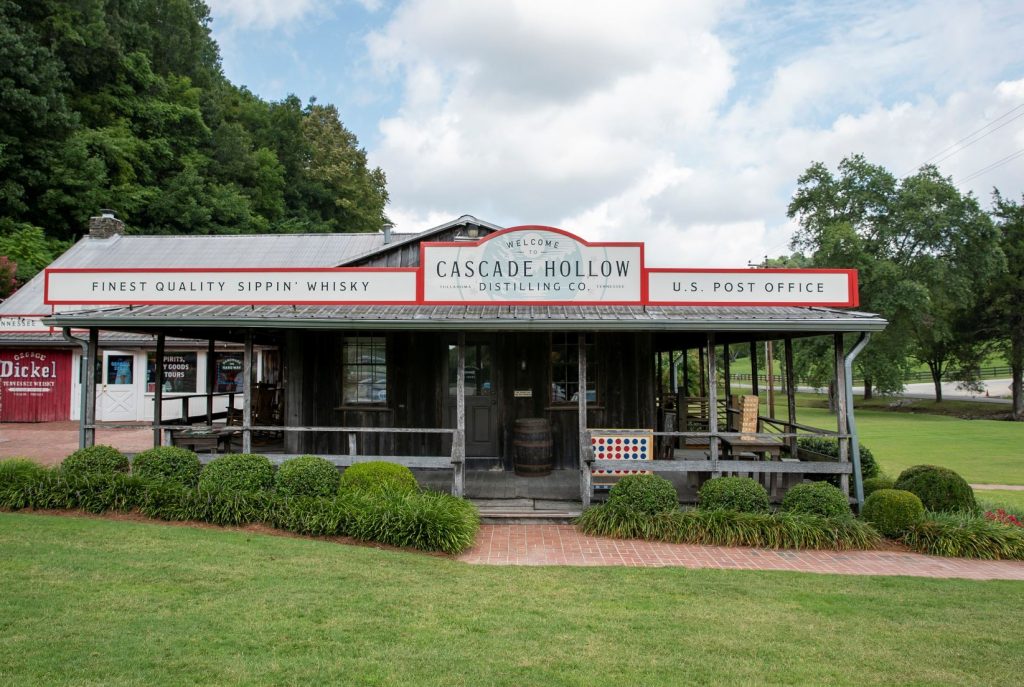 George Dickel 10 Year Old 2011
The brand, like all Tennessee whiskeys, uses the Lincoln County Process where the white spirit is filtered through charcoal before ageing in new charred American oak. But the team also produces bourbon at the distillery. The brand is now the second biggest in the state and is owned by Diageo. The Cascade Hollow Distilling Co. distillery produces whiskey under the George Dickel brand as well as others. Oh and unusually, on the firm's own products, they spell 'whisky' without an 'e' in the Scottish manner.
The label of our New Arrival of the week, however, bears the legend "American whiskey" despite coming from George Dickel. It was bottled by London-based independent Heroes and Heretics, and the chap I spoke to from the company admitted that it was a bit of a mystery. What we do know is that it was distilled in October 2011, and went into a new American oak barrel. It was then shipped over from the US in an IBC, re-casked in a refill bourbon, and bottled in Scotland in November 2021. 
As it wasn't bottled in America, it can't be labelled as Tennessee whiskey. Indeed, it's not clear whether this is indeed a Tennessee whiskey or a bourbon, or neither. And there's probably no way to find out now. The cask number is a Heroes and Heretics designation, so if you phoned up George Dickel and quoted cask #35, they would not have a clue what you are talking about. 
It is probably made from the standard George Dickel mashbill. It was then aged for 10 years before bottling at 51% ABV with no colouring or chill-filtration. So it's much older and stronger than most bourbons or Tennessee whiskeys you'll see on the market. Whatever its origins, it's a cracking American whiskey, best served neat or in an Old Fashioned. And if anyone has any more information about this particular cask, then we are all ears.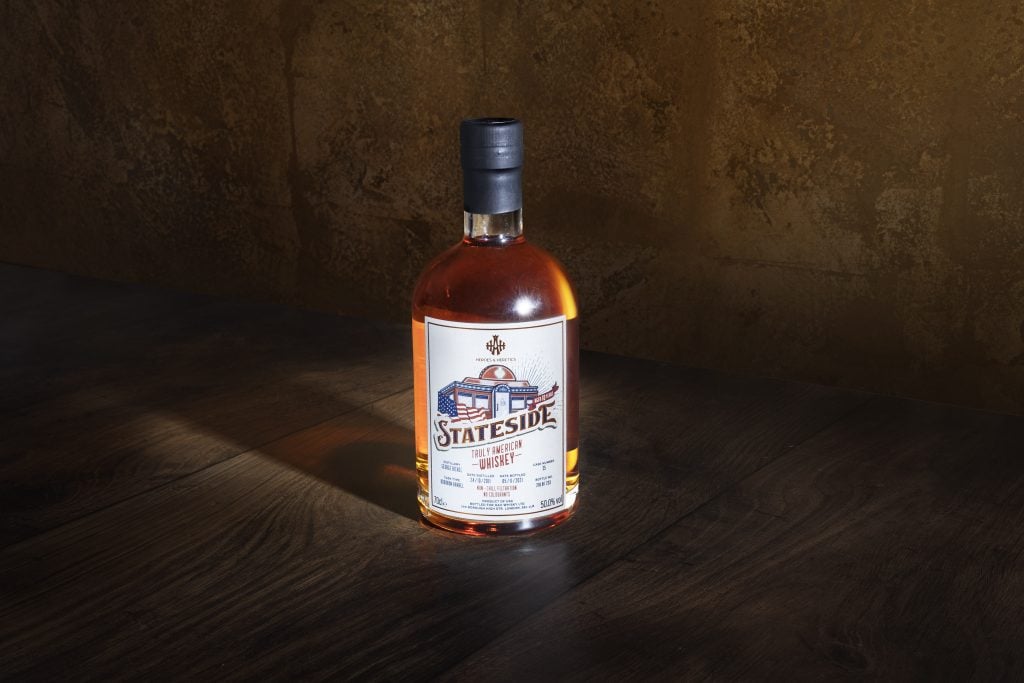 Tasting Note by The Chaps at Master of Malt
Nose: Vanilla ice cream with toffee sauce, cut grass, dusty oak, and a smidge of leather.
Palate: Still packed with vanilla, now with brown butter and toffee apple in tow.
Finish: A long finish with honey and dashes of cooking spice.
George Dickel 10 Year Old 2011 (cask 35) – Stateside (Heroes & Heretics) is available from Master of Malt. Click here to buy.