This is our last New Arrival of 2020 and we've chosen something suitably special: Blinking Owl bourbon which is made from four grains, corn, rye, wheat and malted barley, all grown within the great state of California.
The Blinking Owl distillery has only been going since 2016 but it already has a cupboard full of awards. At this year's American Whiskey Masters in London put on by the Spirits Business magazine, it took home a silver medal for its bourbon and a gold for its rye. Based in Santa Ana in Orange County, not far from Los Angeles, the distillery was started by husband and wife team Brian and Robin Christenson and it's named after a now defunct local bar which had an owl sign that would blink. 
As with quite a few whiskey producers, there's the obligatory story about illicit distilling in the family's past. In this case Brian Christenson's great-grandfather, Fred P. Armbrust. According to the website: "He would covertly provide his local farmers with his 'good spirits'. Brian's dream is to carry on Fred's passion by providing 'good spirits' to our very own neighborhood, legally, of course!" Born in 1888, Armbrust lived until the 1970s but stopped distilling soon after World War Two.
Before founding Blinking Owl, the first legal distillery in Orange County since prohibition, Brian was an artist with his own gallery in Laguna Beach while Robin was a pelvic floor therapist. Her business, which she sold to start the distillery, was called Womanology and she had a blog called The Hoo-Hoo Whisperer. Could this story be any more Californian? Well, yes in fact it can because there is a third investor in the business, actress Kirsten Vangsness, who you might know from the television show Criminal Minds. Her job title is listed on the website as 'creative muse wizard owl'. Of course it is.
All this woo woo would be amusing, if the team weren't deadly serious about the quality of its spirits. The head distiller (and 'owl spiritual leader', natch), is Ryan Friesen formerly of Journeyman Distillery in Michigan, who worked an internship with Japanese whisky guru Ichiro Akuto at Chichibu distillery. So he knows what he's doing.
Not only are the founders and the ethos very Californian but so are the raw materials. As of February 2018, everything used is organic and grown by Californian farms, with the high quality of the local water making a big contribution. As the website puts it: "We are locavores, grain nerds, and control freaks so we decided to actually make our booze the long way: from grain rather than pre-made spirit. We mill it, mash it, ferment it, distill it, and, in the case of whiskey, barrel age it." As well as the bourbon and the rye, Blinking Owl also produces vodka, gin, aquavit and others. 
We've decided to highlight the bourbon because it's unusual in using four cereals, corn, wheat, malted barley and rye. It's aged in new white oak American casks, and bottled at 45% ABV. Our very own cocktail expert Jess Williamson is a fan, you can read her tasting notes below.  She recommends just treating it simply, drink either neat or in an Old Fashioned. We think it's a suitable impressive last New Arrival of the year. What strange one it's been. Let's hope 2021 is better and you never know, Britain and American might even have come to an agreement over whisky/ whiskey tariffs.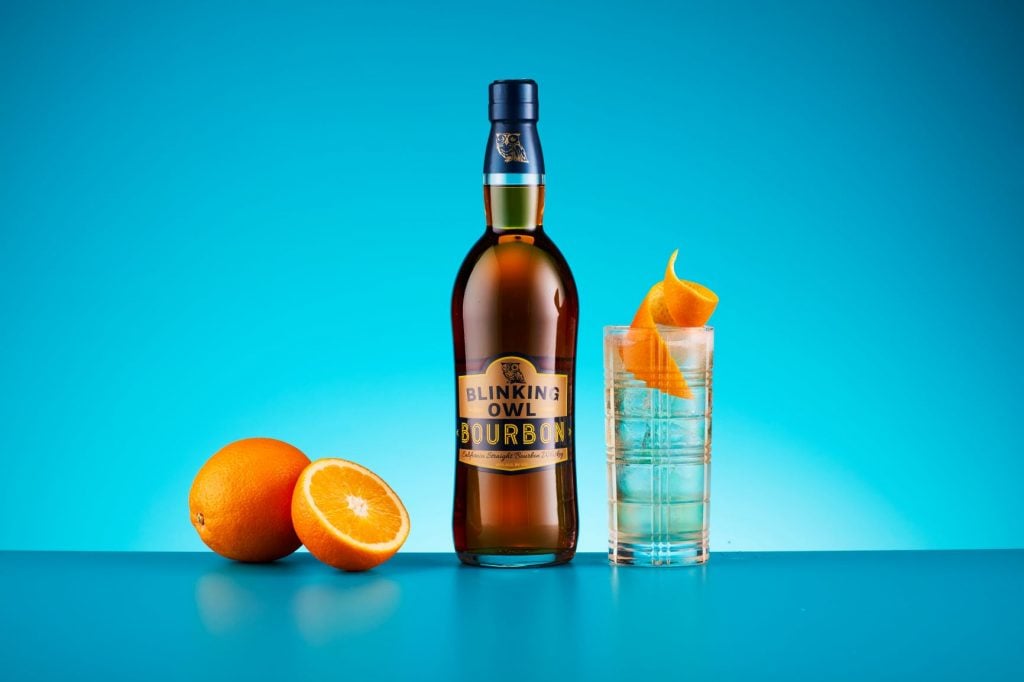 Tasting Note by The Chaps at Master of Malt
Nose: Earthy vanilla pod leads into barrel char, with subtle caramel, milk chocolate and a scattering of pine needles.
Palate: A dusting of cocoa and honeyed cereals, with just a hint of freshly baked brioche and a spoonful of homemade jam.
Finish: Just a tingle of drying spice lingers alongside a drizzle of runny honey.
Blinking Owl Four Grain Bourbon is available from Master of Malt.