Since it opened in 2015, Dandelyan at the Mondrian Hotel has become a London institution, winning awards and fans for its experimental but always delicious cocktails. Sadly it closes at the end of the year. We take a peek at the final menu which is available now.
And now the end is near and we have reached the final curtain, or something like that. Yes, it's the very last cocktail menu at Dandelyan at the Mondrian London: a bar that has won more awards than Mariah Carey has wardrobe changes (which is a lot) including World's Best Cocktail Bar at the Spirited Awards 2017.
The man behind Dandelyan, Ryan Chetiyawardana aka Mr Lyan, needs no introduction… but we're going to give him one anyway. He learnt his craft in some of the country's most famous bars including Bramble in Edinburgh and 69 Colebrooke Row in London, before opening in 2013 opening White Lyan in Hoxton (which turned into Super Lyan in 2016). When not working in bars he studied biology at university (as well as fashion and philosophy) and this scientific interest combined with a sense of fun imbues everything he does.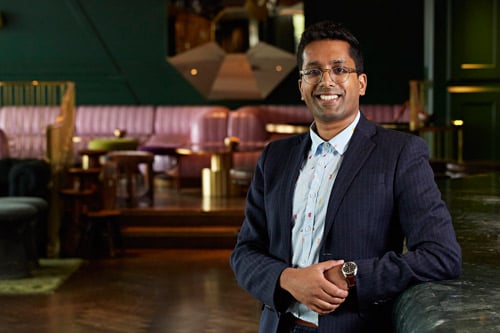 Ryan Chetiyawardana!
The final menu is called The Modern Life of Plants, a nod perhaps to Stevie Wonder's weirdest album, 'The Secret Life of Plants'. It features new cocktails which are based around three core ingredients: mint, hops and grapes. There are also some things that you won't see in All Bar One including nutrient-enriched cardboard (mmmm, nutrient-enriched cardboard).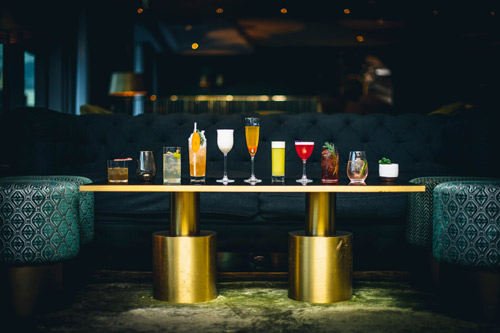 The final cocktails of Dandelyan
The press bumf explains the new menu: "Moving away from the current trend for seasonality, small-batched and foraged ingredients; The Modern Life of Plants menu champions the use of core ingredients grown as systemised crops within a large-scale food chain illustrating how the team at Dandelyan are leading the conversation around the future of our food and that sustainability doesn't need to be about sacrifice." All clear? Right, let's have a look at some of the drinks.
First there are the mint cocktails including the Stranger Things Old Fashioned inspired by the TV series of the same name. It's made with Jim Beam Rye, valerian, habanero and chamomile bitters.
Stranger Things Old Fashioned
Another one in the minty corner is Guardians of the Genome made with
Maker's Mark
, eucalyptus, walnut, orgeat and peppermint. They also do a non-boozy version with
Seedlip
instead of bourbon.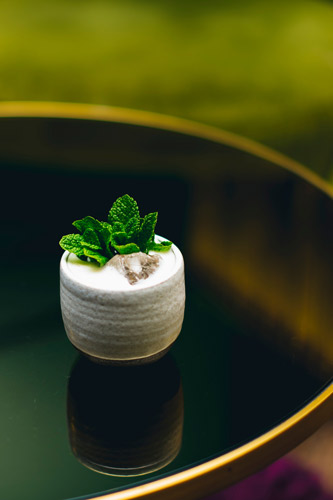 Guardians of the Genome
Right, moving on to grapes there is the Space Fix made with
Courvoisier VSOP
, yellow pepper sherry and sparkling passion fruit wine.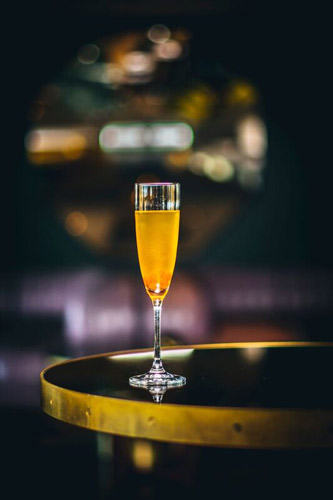 Space Fix
Another viticultural one is the Auto Wine made with
Bacardi Carta Blanca
, cascara, Pineau des Charentes, black cardamom, and, the piece de resistance, a digestive biscuit.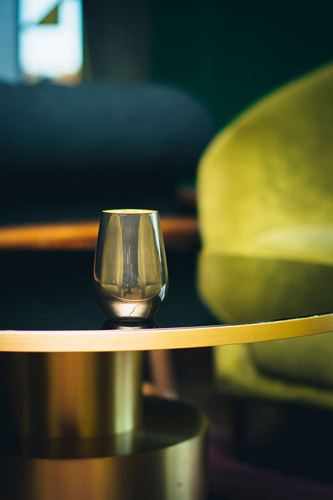 Auto Wine
Now slipping gracefully into the hop garden, you could try the Flora Robotica Bellini which contains
Ketel One Vodka
, green bean, nanan barley water and bubbles.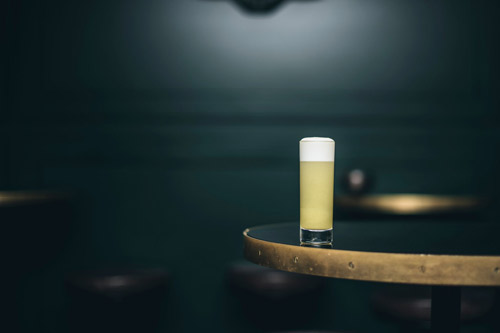 Flora Robotica Bellini
And finally also in the hop zone is the Re-Supply Sour made with Empirical Spirits Koji Hooch,
Compass Box Oak Cross
whisky, nutrient-enriched cardboard (love that stuff) and raspberry.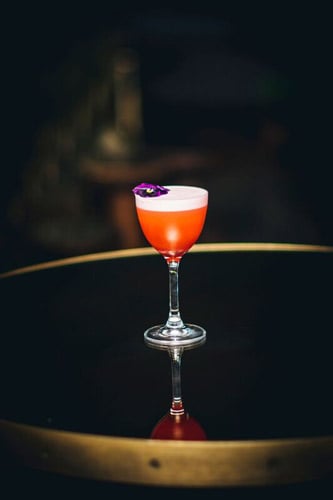 Re-Supply Sour
There are 12 new cocktails in all, and Dandelyan will be offering some old favourites too. But don't just go for the drinks. The Mondrian is located in the Sea Containers building on the South Bank of the Thames so there are great views to drink in whilst you sip your cocktail. The bar has amazing interiors from designer Tom Dixon inspired by Art Deco cruise liners from the golden age of travel. In fact, combine that riverside location, those interiors, and a cocktail or two, and you might think you're about to set sail on the last voyage of the good ship Dandelyan.