Who's ready for some #WhiskySanta Monday magic? Good, because this week's Super Wish is so good you'd swim to the Isle of Skye to taste it… It's Talisker 41 year old 1978!
Ho, ho, ho! We're really getting into the Super Wish groove now, aren't we? Personally, I play Bob Sinclar's Rock This Party every time I'm putting together a new giveaway. It doesn't always have to be Christmas music, you know (just most of the time). Somebody who will be feeling the party vibes this week will be Mark @_VmarkV_, who has just won a bottle of Bunnahabhain 40 Year Old worth £1,700! 
Now, onto my latest Super Wish, which is another spectacular Scotch: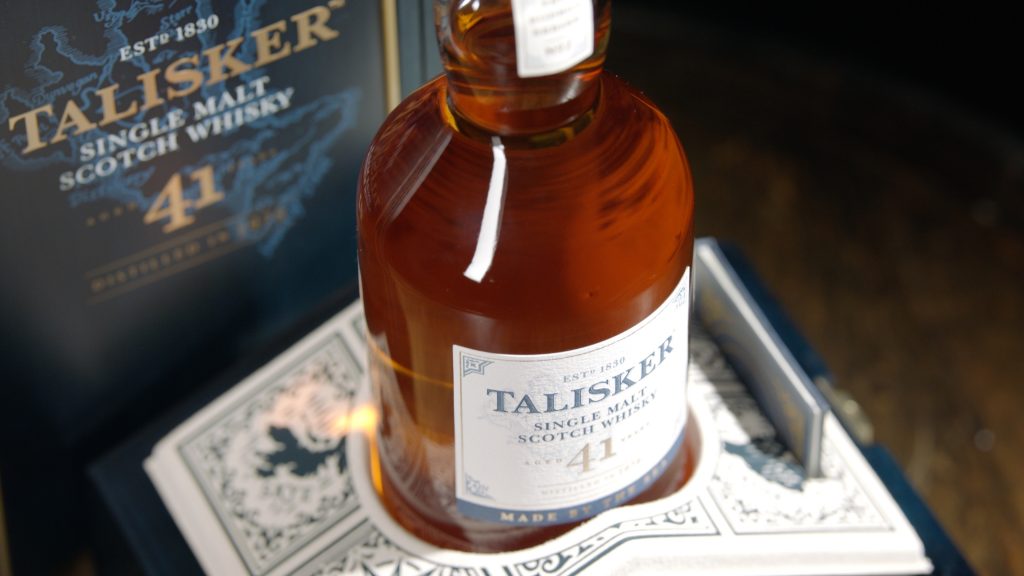 The second release in the Bodega series from the Isle of Skye distillery, Talisker 41 year old 1978 was distilled all the way back in, you guessed it, 1978, when #WhiskySanta had a 'fro and platform shoes with little goldfish in the heels. The whisky was then aged in refill American oak barrels before it was treated to a finishing period in six Manzanilla sherry casks over 100 years old from Delgado Zuleta, one of Jerez's oldest producers. I remember those days too. The afro was much more controversial then. I've always been ahead of my time. Eventually, once it reached the ripe old age of 41 years, the whisky was bottled at 50.7% ABV comes in a very stylish presentation case. Fancy.
To make your Super Wish, just head to Talisker 41 year old 1978 page and hit the big red button that says "Wish" on it. A box will pop up ready to send you onwards to a pre-populated Twitter or Facebook post and, once you hit 'publish', your wish may well become my command. As long as you do that by 23:59 GMT 25 Thursday. Oh, and Instagrammers can pop a post on their feed with the #WhiskySanta hashtag.
Now, if you'll excuse me, I'm going to dig my goldfish shoes out of storage and get the '70s playlist on. I'm very busy at the moment but everyone needs a little dance break from time to time.
#WhiskySanta