Behind today's little cardboard door of the Drinks by the Dram Whisky Advent Calendar is a fruity Speysider that brings together Scotland and the Caribbean. It's Balvenie 14 Year Old Caribbean Cask!  
You will never again make the choice between rum and whisky with Balvenie 14 Year Old Caribbean Cask. But this single malt wasn't just finished in any old rum casks. Oh, no. Balvenie malt master David C. Stewart made his very own blend of West Indian rums, filled it into casks, waited patiently and then finished Balvenie whisky in these delicious rum-seasoned casks after an initial maturation in American oak.  Tropical fruit and toffee awaits…
Who better to grab a moment with than UK brand ambassador Alwynne Gwilt? She's on hand to have a festive chat with us about cask finishes and Christmassy drams! 
Master of Malt: What do you think it is about rum casks and Balvenie whisky that works so well together?
Alwynne Gwilt: When you nose a number of aged rums, you'll note similar aroma characteristics to what you find in whisky: brown sugar, toffee, spice. And our malt master David Stewart MBE is a big fan of rum, so when he noticed those synchronicities he was keen to experiment with how to continue bringing out the best of our whisky, while adding on some nuances to it through the rum-cask finish.
MoM: How do you drink this whisky?
AG: I think Caribbean Cask 14 is my favourite for experimenting with in the range. I like to drink it neat, of course, because it is fruity, sweet, spicy and incredibly well balanced. But I also love it in a Highball in the summertime, and a Caribbean Cask 14 Piña Colada is something else! Absolutely delicious! 
MoM: What does 2021 have in store for Balvenie?
AG: We are all looking forward to getting back to doing more events and activations – COVID-19 permitting – and we will be continuing the 'story' of Stories, as well as hero-ing our dedication to craft in some new and unique ways, so definitely watch this space!
MoM: What's your favourite type of cask finish? (You don't have to say rum!)
AG: My favourite type is one which still allows the main DNA of the whisky to shine through – so, for The Balvenie, malty, honeyed sweetness from a long maturation in American oak is key – while just adding a slight hint of something 'extra' through a short finish. It should be there to add an extra layer, rather than dominate. So, while I cannot say I have a favourite, this is definitely what I look for in our whisky and others that I try. 
MoM: What will you be drinking on Christmas day?
AG: I recently discovered a dram of Port Wood 21 leftover from a tasting event, so I've saved that up for Christmas – after all, it is David Stewart's favourite! That and some gorgeous South African wine that I've been looking forward to opening up after a long year!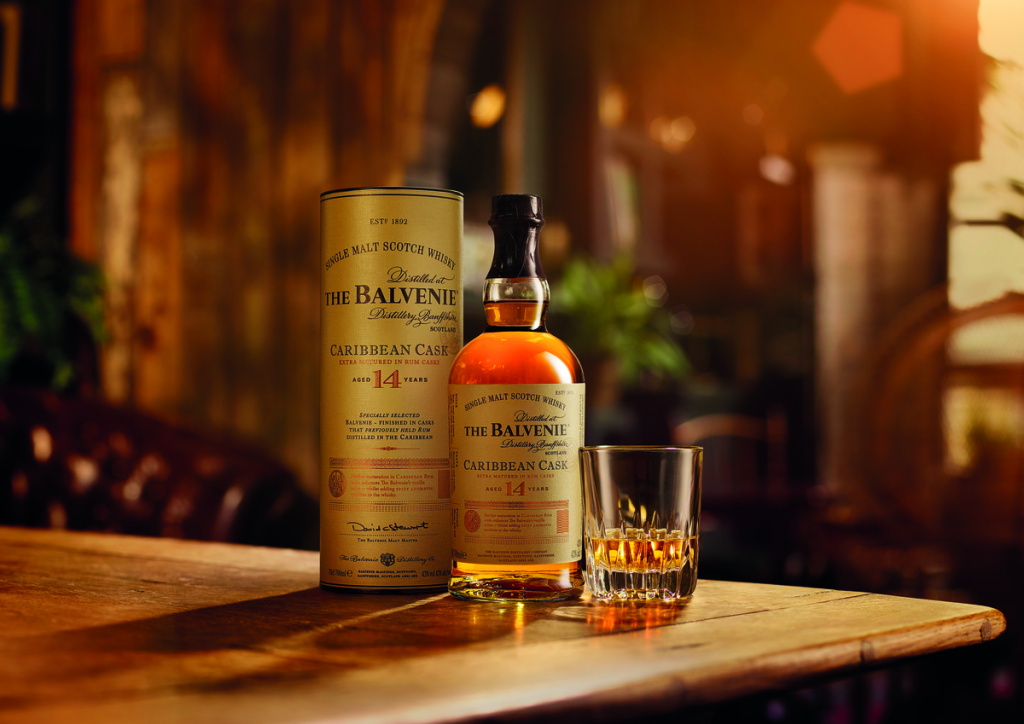 Tasting note from the Chaps at Master of Malt
Nose: Rich with notes of tropical fruits, namely passion fruit, and creamy toffee.
Palate: Sweet vanilla forms a creamy palate with notes of apples and mangoes with a hint of orange in the background.
Finish: The finish lingers with a vanilla focussed character.