We're two weeks into advent, so it's time to open door #14 of the Drinks by the Dram Whisky Advent Calendar. And to tell us more we have David Sinclair from Macallan…
Before we get on to today's whisky, I just want to tell you about a conversation I had with my daughter recently. She's much too young for a whisky calendar so she has a chocolate one. I was trying to explain to her that when I was growing up advent calendars didn't have treats in. There were just pictures behind the doors, and yet we would get all excited over what was behind the door. Oh look it's a donkey! My brother and I would get so excited that we would fight for the chance to open that door. My daughter didn't get it at all, and frankly I'm a bit mystified. Imagine getting all excited over a picture of a donkey. I suppose there wasn't much else to do in the early '80s.
Anyway, there's no donkey behind the 14th door of the Drinks by the Dram Whisky Advent Calendar, you'll be pleased to hear. Instead we've got an expression from a distillery that needs no introduction to Master of Malt customers:
It's the Macallan 12 Year Old Double Wood!
It gets its name because it's aged in both American and European oak sherry casks. Makes sense. To tell us more we have brand ambassador and all round lovely fellow David Sinclair. 
Master of Malt: Can you tell us a bit about The Macallan 12 Year Old Double Cask and how it is matured?
David Sinclair: The Macallan Double Cask 12 Years Old forms part of our Double Cask range which marries the classic Macallan style and the unmistakable sweetness of American oak. This is a fully rounded single malt in perfect balance, with flavours of honey, citrus and ginger.
MoM: What makes The Macallan so special as a distillery?
DS: The Macallan distillery and visitor experience marries our whisky making heritage with the innovative vision that sits at the heart of The Macallan and guides our future. Designed by internationally-acclaimed architects, Rogers Stirk Harbour + Partners, the iconic evolution of the home of The Macallan embodies the care, passion and superior craftsmanship that goes into every bottle of our single malt.
MoM: How has the distillery adapted to the unusual events of this year?
DS: An experience at The Macallan Distillery provides a truly immersive brand experience for our guests; bringing our brand to life and enabling us to tell the remarkable story. To ensure the safety of our staff and guests, we have adapted our guest experiences to create a safe environment and while there will be some changes, we have not compromised on the quality of the experience. In light of these changes, The Macallan has been accredited by the industry standard 'We're Good To Go' – an official UK body which marks compliance with Covid-19 guidelines for hospitality and tourism businesses, along with the AA Covid-19 Confident certification. 
MoM: What do you think the world of whisky is going to look like in 2021?
DS: The world of whisky continues to thrive despite the many challenges the world is experiencing, we are seeing new distilleries starting to come of age bringing new innovations and excitement to the category whilst consumers demand for transparency and forensic detail on the values behind the labels will continue to become more important.
MoM: What will you be drinking over the festive period?
DS: After a long winter walk a hot toddy is always welcomed and I always make sure we have a good supply of maple syrup, bitters, oranges and "insert your favourite whisky here" to whip up an Old Fashioned if conversations are needing a change of direction.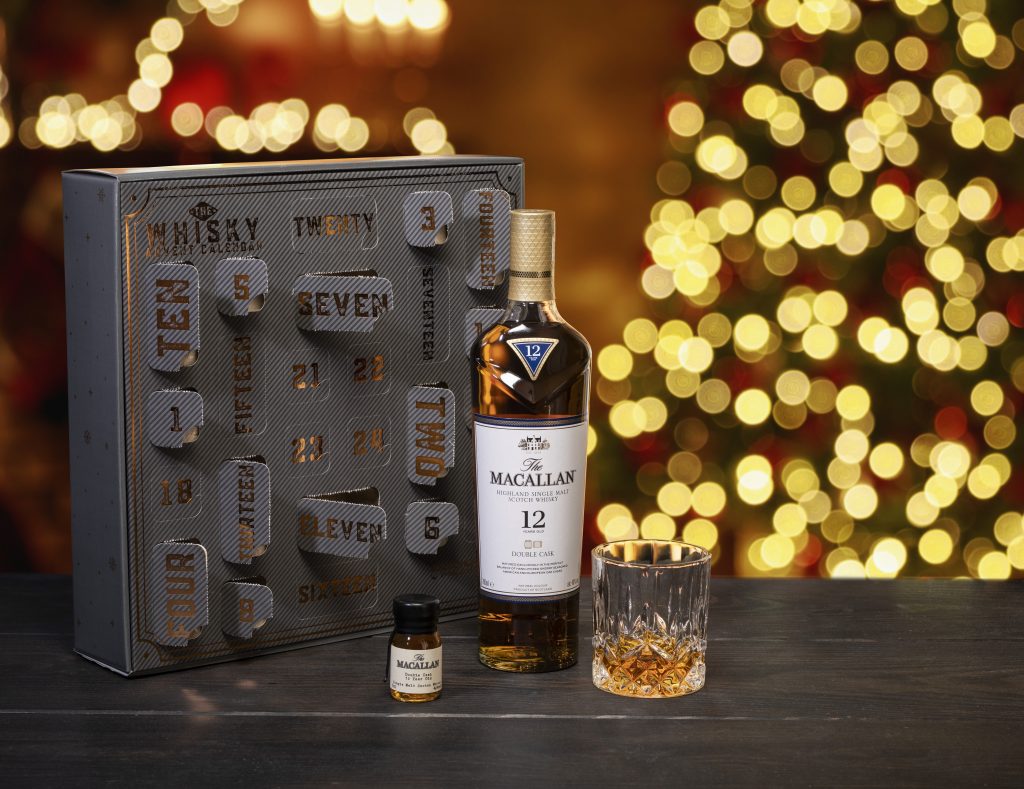 Tasting Note by The Chaps at Master of Malt
Nose: Classic dried fruit territory, if less intense than the Sherry Oak expression. Aromatic butterscotch too.
Palate: Creamy and honeyed with some thick-cut marmalade, cinnamon and warm pastries.
Finish: Fruity with vanilla and sultana.