Another year, another magnificent display of boozy gifting from #WhiskySanta. He's spoiled us once again with his Christmas spirit, but before he goes on his well-earned holibobs he has one more thing to say…
HAVE A MERRY CHRISTMAS, EVERYONE!
Ho! Ho! Ho! We always say Christmas comes around so fast, but it goes just as quickly when you're as busy as I am. My good friend Mr. Lennon has just asked me what I've done this year through my nifty little radio system here at MoM Towers and I'm delighted to say that I can look back at another sensational season of sharing. Since this year's festivities kicked off at the start of November, I've given away over £250,000-worth of delicious drinks gifts!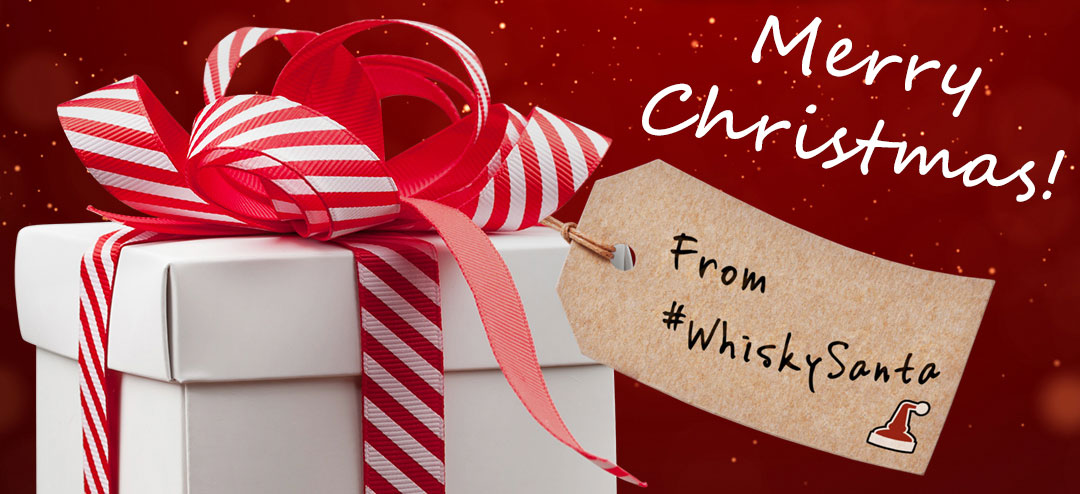 But now it's time for me to say goodbye for another year. A year with so many wishes coming in all around the clock on social media, I had to upgrade the Wish-o-meter the elves made for me! See for yourself all the wonderful wishes I granted in my original post. I'm particularly proud to have shared so many sublime Super Wishes in 2019, from an Old and Rare Whisky Calendar, a bottle of Bunnahabhain 40 Year Old, a bottle of Fettercairn 40 Year Old and a Glenfarclas 50 Year Old Decanter! Any one of those would certainly make it the most wonderful time of the year…
And of course, gift after gift after gift was also given away to thousands and thousands of lucky Master of Malt customers who placed orders, some of you even received your orders completely free!
But, even supernatural, omniscient, festive, heavily-bearded beings need a break. If you'll excuse me, I've got an enormous Mojito waiting for me on a beach somewhere sunny. l wish you all a wonderful Christmas and a happy New Year too!
#WhiskySanta