Father's Day is on the horizon and that means it's about time you started searching for a great gift. Unless a certain online retailer does all the work for you. Well, would you look at that? We have. Read on… 
Dads are tough to shop for. They buy themselves everything they need. They don't have a clue what they want. Googling 'Father's Day Gift Guide' and picking any old thing usually leads to you buying some old tat that ends up sitting in a drawer. 
Do you know where you can't go wrong? With booze. A bottle of something delicious, especially when beautifully presented, will actually be enjoyed and appreciated. Here are some top picks from our Father's Day gift finder that we think your old man will love.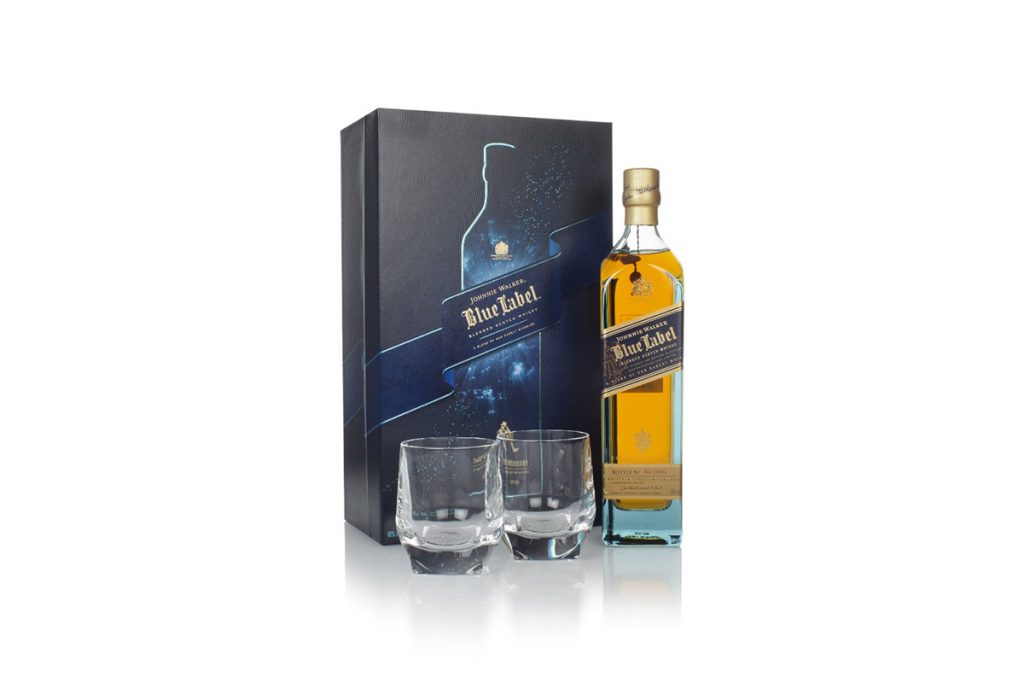 A handsome set from Johnnie Walker ideal for when you want something fancy to really spoil your father. Alongside two beautiful glasses is Johnnie Walker Blue Label, one of the rarest and most prized bottles from the world's biggest Scotch whisky brand. Did you know only one in ten thousand casks makes the grade?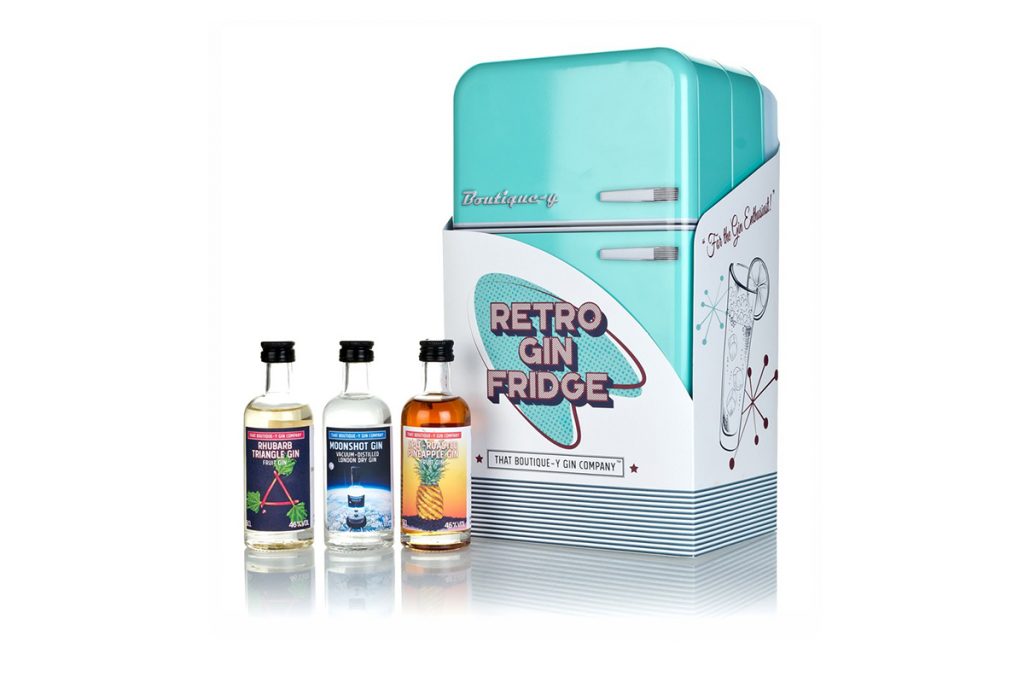 A tin full of gin goodies in a tin shaped like a retro fridge is exactly the kind of present your dad won't expect but will adore. Within the nostalgic confines of this tin sits eight different 50ml miniature bottles from That Boutique-y Gin Company's spectacular selection, from classic London Dry to flavours such as Smoked Rosemary, and Yuzu.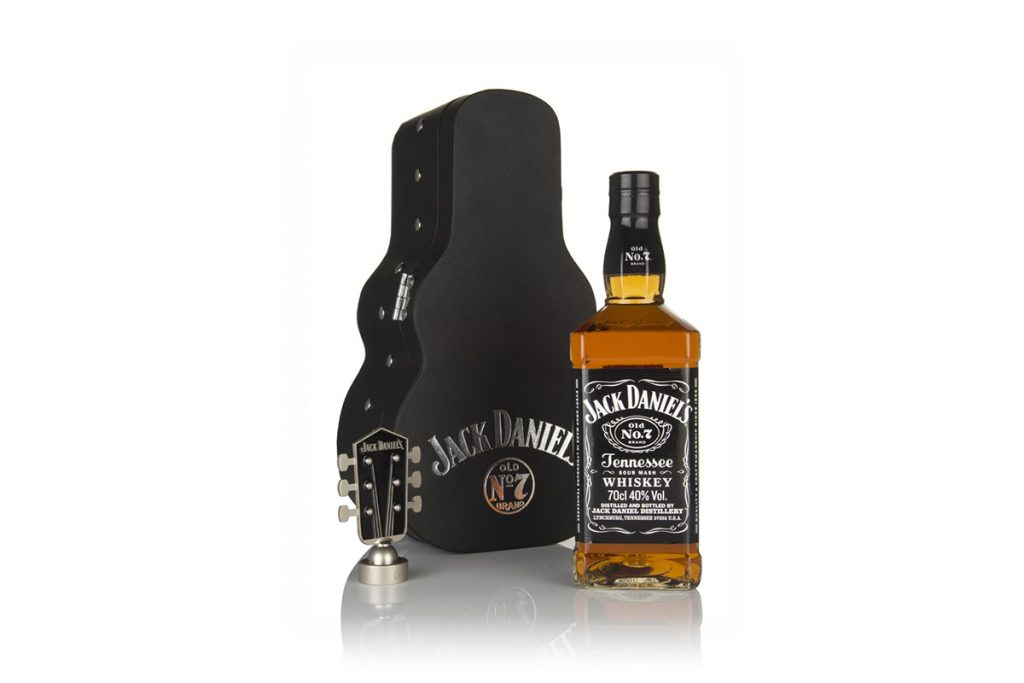 If your dad is a fan of Tennessee whiskey, then he loves guitar music. That's just a fact. So an ideal gift is this pack which contains a 70cl bottle of Jack Daniel's signature whiskey as well as a beautiful mini guitar case complete with a metal guitar head screw-on bottle stopper.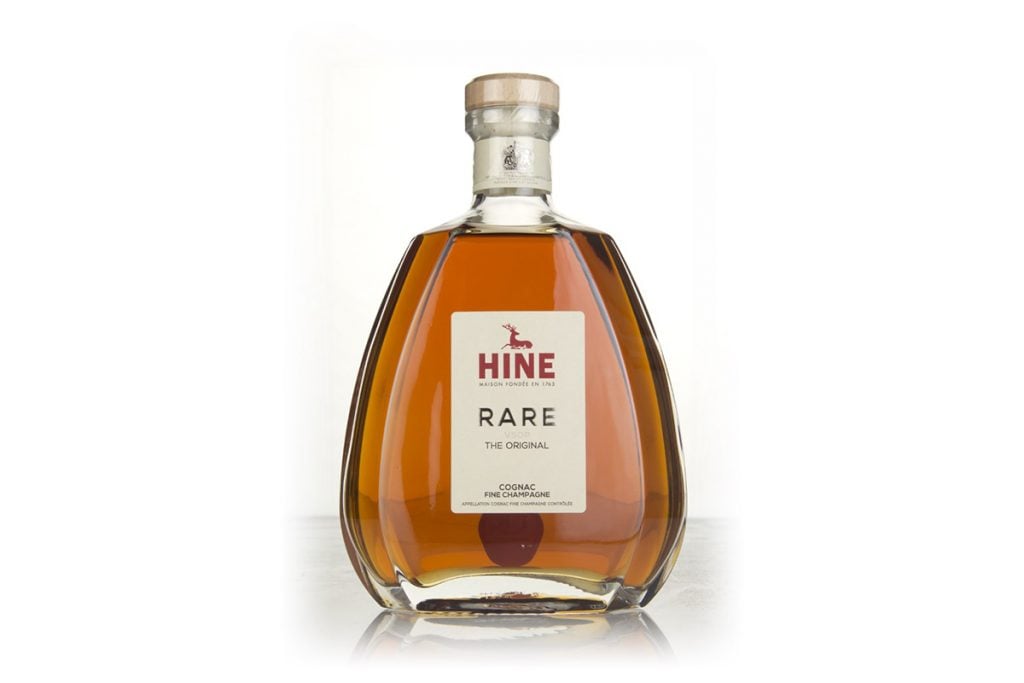 Cognac Day is also coming up soon (4 June) so you can kill two birds with one stone and get him a bottle of Hine Rare VSOP Cognac. Made using a blend of around 20 different eaux-de-vie from the Grande and Petite Champagne regions, this VSOP has a flavour profile of floral breeze, fresh fruit, and warming woody spices. 
Redbreast 12 Year Old is an amazing present on its own. But this particular bottling of the single pot still Irish whiskey comes equipped with a stylish copper shell that can be used as a bird feeder (once you remove the bottle, of course). The bird love doesn't stop there, however, as Birdlife International gets €3 from each sale. I also like this bottle as whenever I see it, I'm reminded of Tony Soprano and his ducks.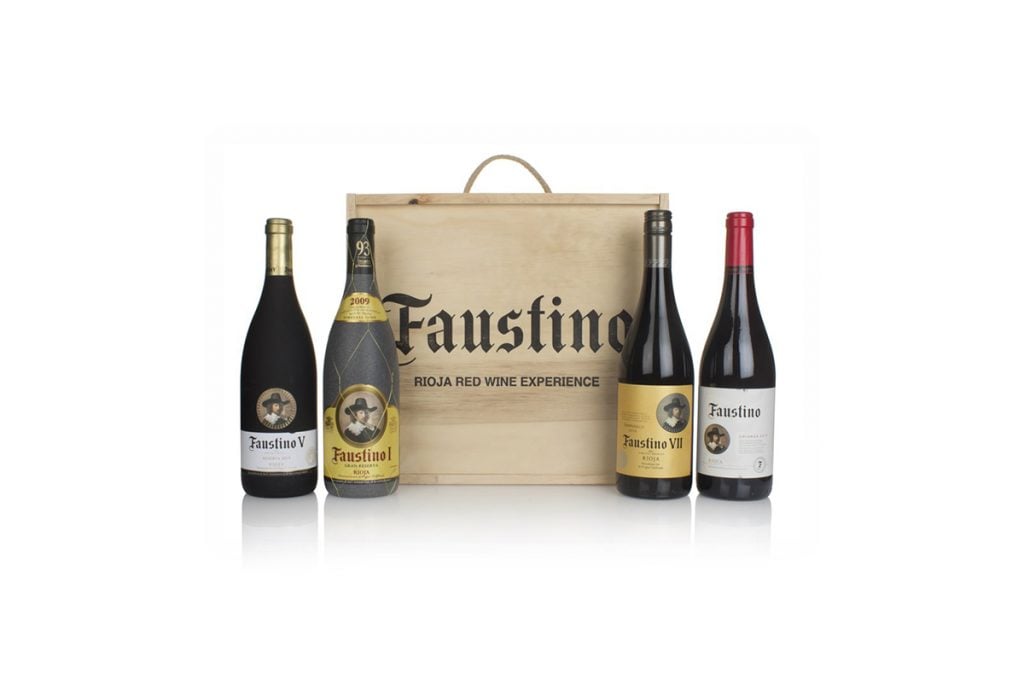 Spain's Faustino makes wonderfully rich Rioja wines, but why just get dad one when you can get him a whole experience? There's four different bottles from its selection here, including the Faustino V Reserva 2015, Faustino I Gran Reserva 2009, Faustino VII 2019, and Faustino Crianza 2017.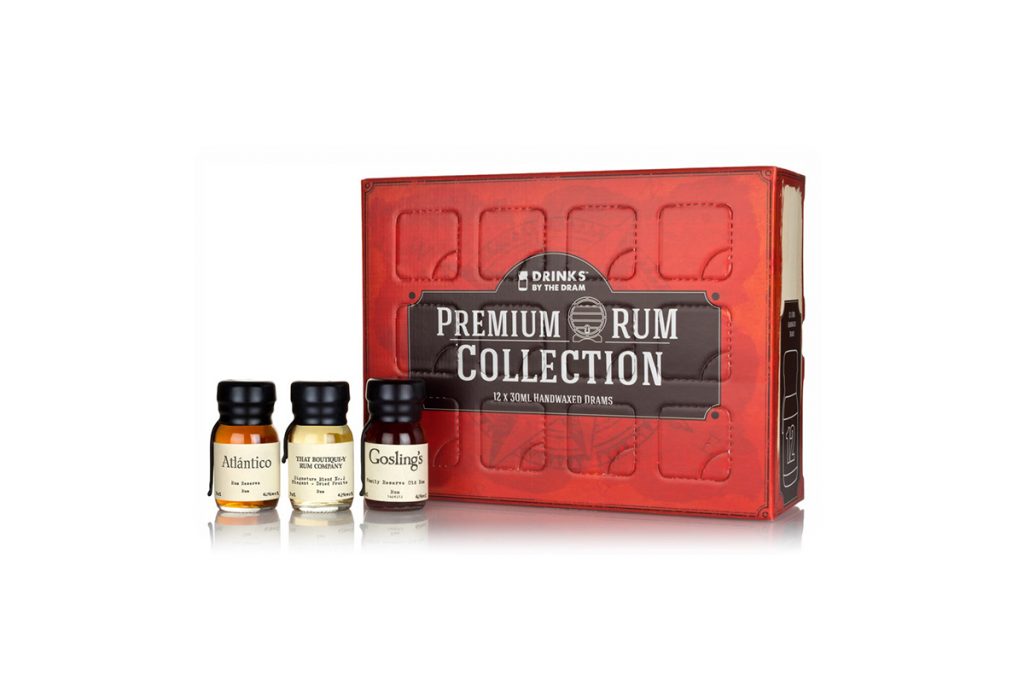 For rum lovers, you can't go wrong with the 12 Dram Premium Rum Collection. Inside there's drams from noted producers such as Doorly's, Goslings, and Flor de Caña as well as spirits from the likes of Jamaica, Haiti, and Guatemala, they're the perfect way to taste and test your way through arguably the most exciting spirits category in the world.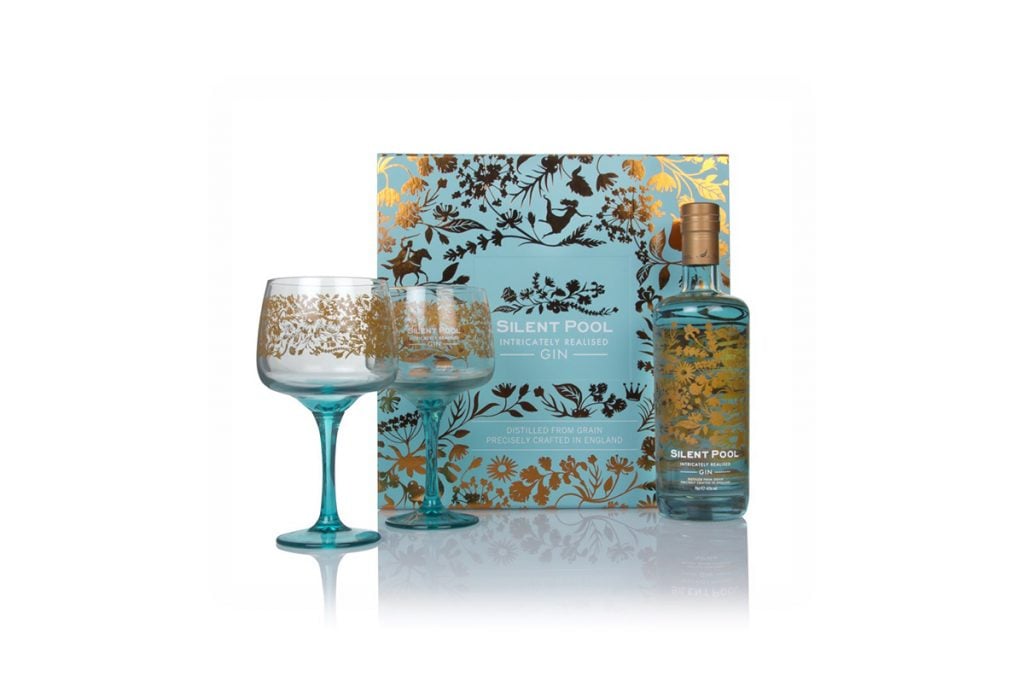 Silent Pool makes beautiful gin, so it's not surprising it also makes an equally beautiful gift pack. There's a pair of branded glasses here perfect for enjoying a refreshing G&T, right in time for summer.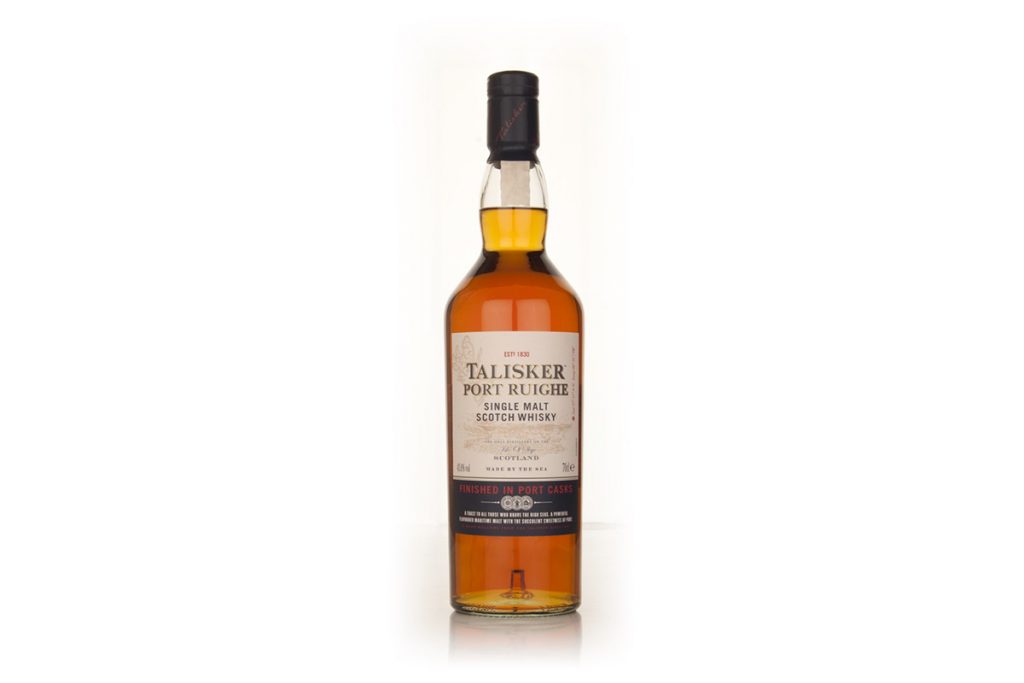 Talisker Distillery is home to some of the most beloved Scotch whisky around so it's hard to imagine that anyone wouldn't appreciate a bottle from its range. By using ex-Port casks to finish this single malt, the brand has retained those thick, oily mouthfeel and coastal character in Port Ruighe while adding sweet, rich notes such as plum and chocolate.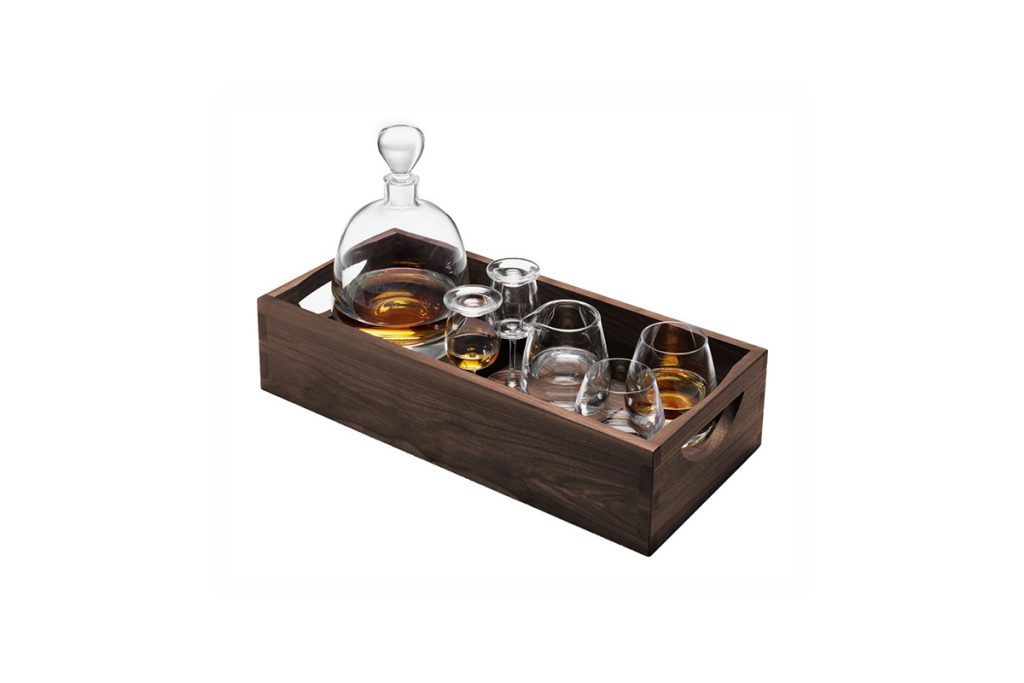 A very swanky deluxe set for those who really want to push the boat out. Containing glassware from LSA, there's a one-litre, mouth-blown decanter with a walnut base, as well as two tumblers, two tasting glasses complete with lids, a water jug, and two walnut coasters. And it's all housed within a swish walnut tray. Swanky!