Don't miss out on your celebrations just because of the lockdown. You can still pick yourself a bottle of delicious Scotch whisky and toast Scotland's favourite son in style.
The 25 January is the birthday of the great Scottish poet Robert Burns and usually at this time people around the world mark it with an extravagant affair of food, music and malt. Burns Night this year, however, is taking place smack bang in the middle of a lockdown. So, we're going to have to do things a little differently.
That doesn't mean we can't have a brilliant time of feasting and festivities. There's going to be a raft of virtual celebrations we can get involved in and there's nothing stopping you from donning a kilt, picking up some haggis and ensuring you've got some tasty Scotch whisky to enjoy. That's why we've put together this list of some delightful expressions perfect for a long night of drinking, dancing and entertainment.
Slange Var!
The perfect Burns Night drams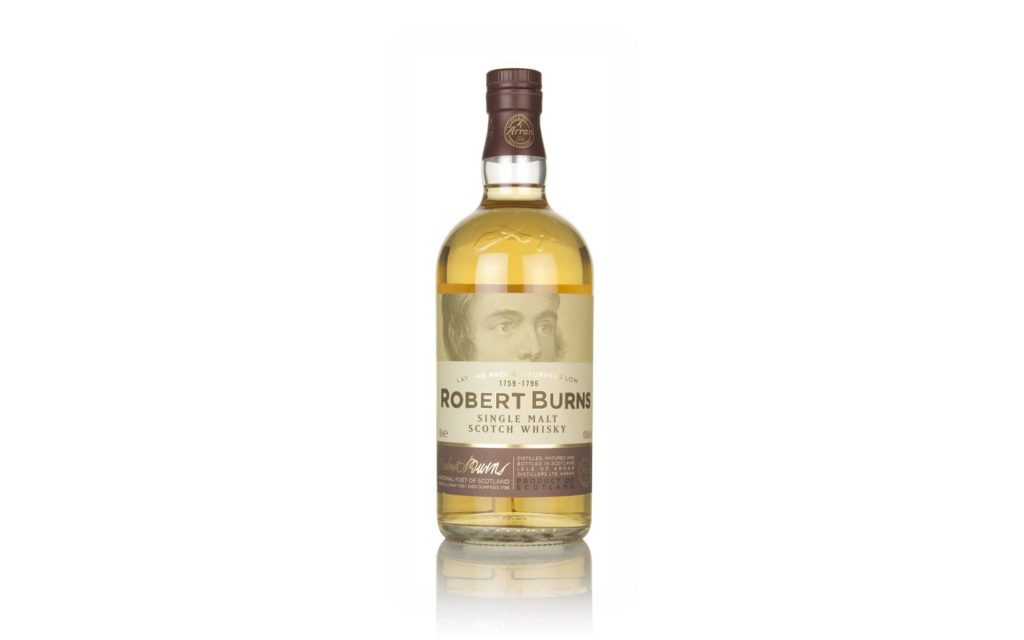 Drinking any Scotch whisky on Burns Night is a fitting way to celebrate the man himself. But, picking yourself up a bottle that bears his name? Now we're talking. The Robert Burns Single Malt was produced by the Isle of Arran Distillers, who are patrons of the 'Robert Burns World Federation'. So you can be sure this beauty was made with true reverence for the Bard.
What does it taste like?
Pear juice, coconut, custard, vanilla, panna cotta, lime peel, apple strudel and cinnamon.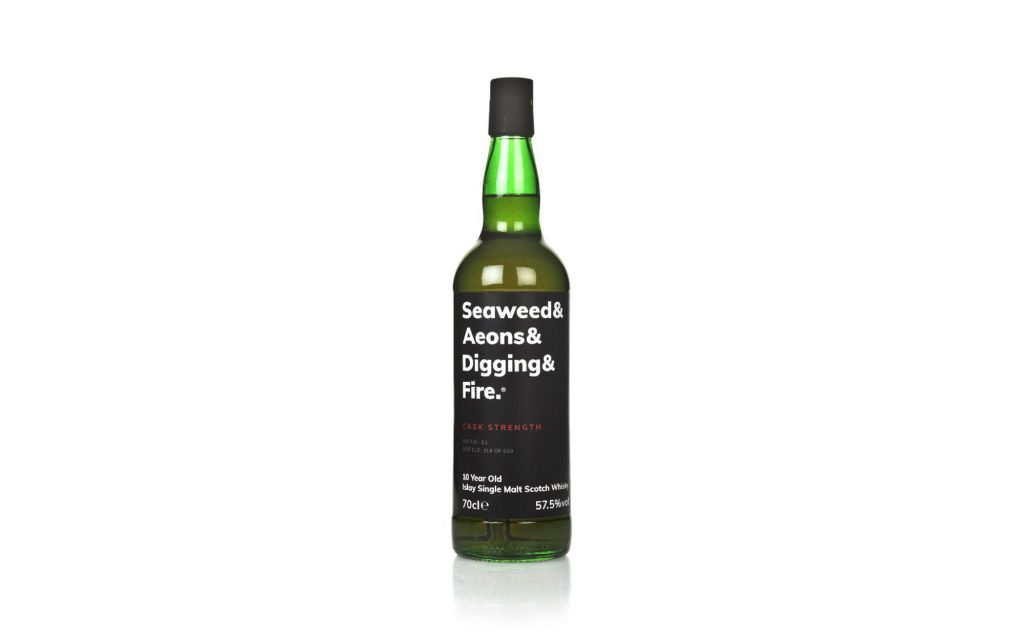 Seaweed & Aeons & Digging & Fire 10 Year Old Cask Strength (Batch 001) 
If you've tasted Seaweed & Aeons & Digging & Fire, you'll already know it's brilliant. But the clever clogs behind this cracking Islay single malt have taken things up a notch. How? By bottling the whisky at a cask strength 57.5% ABV. This is a Burns Night dram for those who really love their complex and smoky Islay whiskies.
What does it taste like?
Strong sea breeze, roasted barley, grounded by flame raisins, red apples, earthy peat, sherried richness, strong coffee with a dash of milk, charred oak and a flash of spicy yet fruity red pepper flake.
There are few better bang-for-your-buck whiskies than this classic Island dram from the Isle of Skye. Talisker 10 Year Old is one of those expressions that has a place in the heart of all whisky fans. Its versatile profile means it's great neat, in cocktails and when paired with food, making it ideal if you'd like to enjoy your Scotch in different ways on the night.
What does it taste like?
Smoke, sweet pear and apple peels, maritime salt, seaweed, peat, black pepper, brine and dry barley.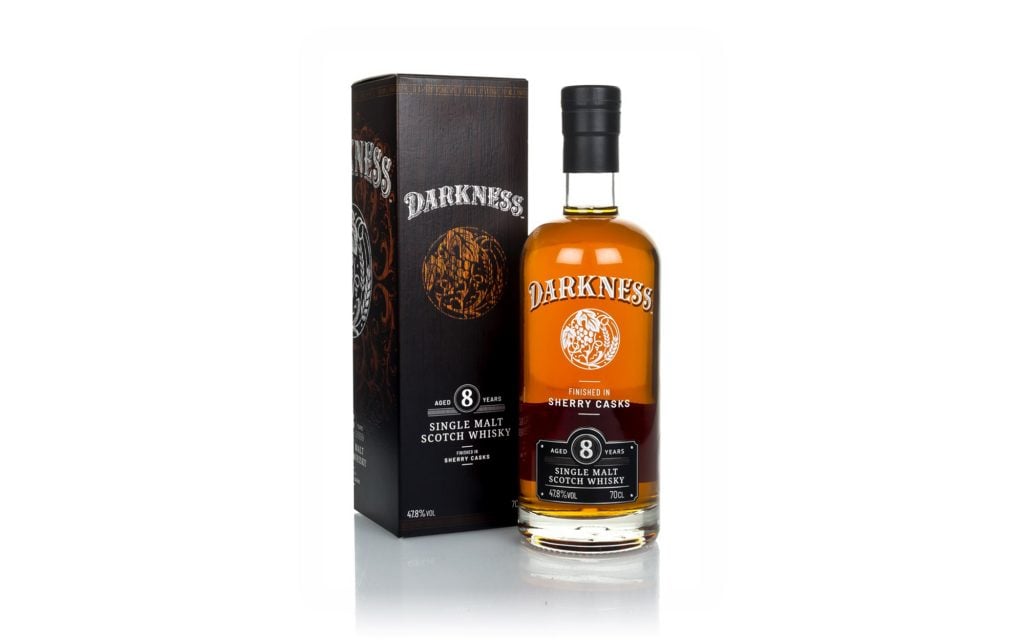 One for fans of sherry bombs. This 8-year-old single malt Scotch whisky was matured initially in ex-bourbon barrels before being moved into tiny, custom-made Oloroso sherry octave casks for at least three months. When you use smaller casks you increase the intensity of wood's influence on your spirit. And when you have beautiful hand-coopered sherry casks, this leads to most excellent results.
What does it taste like?
Candied orange peels, chocolate peanuts, cooking spice warmth, dried cherry, Amaretti biscuits, subtly toasty hints, powerful raisin and prune, just a touch of earthy oak lingers.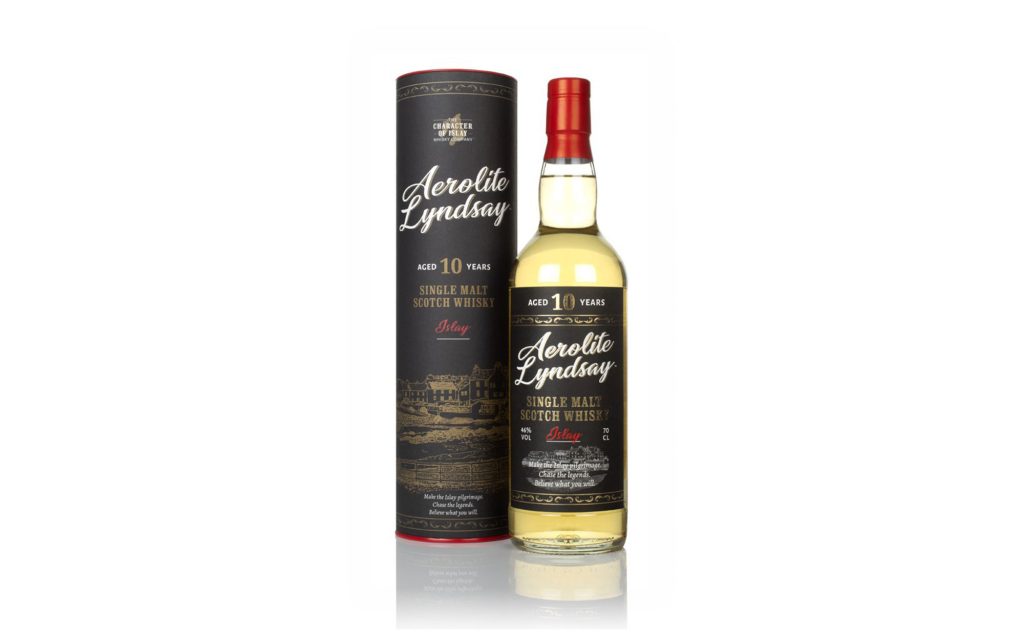 There's plenty of mystery about this dram. From its intriguing name (it's an anagram, see if you can figure it out…) to the fact it's sourced from an undisclosed distillery on Islay. But, one thing we know for sure is that it's damn tasty. An approachable introduction to Scotland's most distinctive collection of distilleries, Aerolite Lyndsay 10 Year Old captures the true taste of Islay with its smoky, sweet and maritime profile.
What does it taste like?
Maritime peat, iodine, honey sweetness, paprika, salted caramel, old bookshelves, mint dark chocolate, espresso, new leather, honey, liquorice allsorts, bonfire smoke and toffee penny, with a pinch of salt.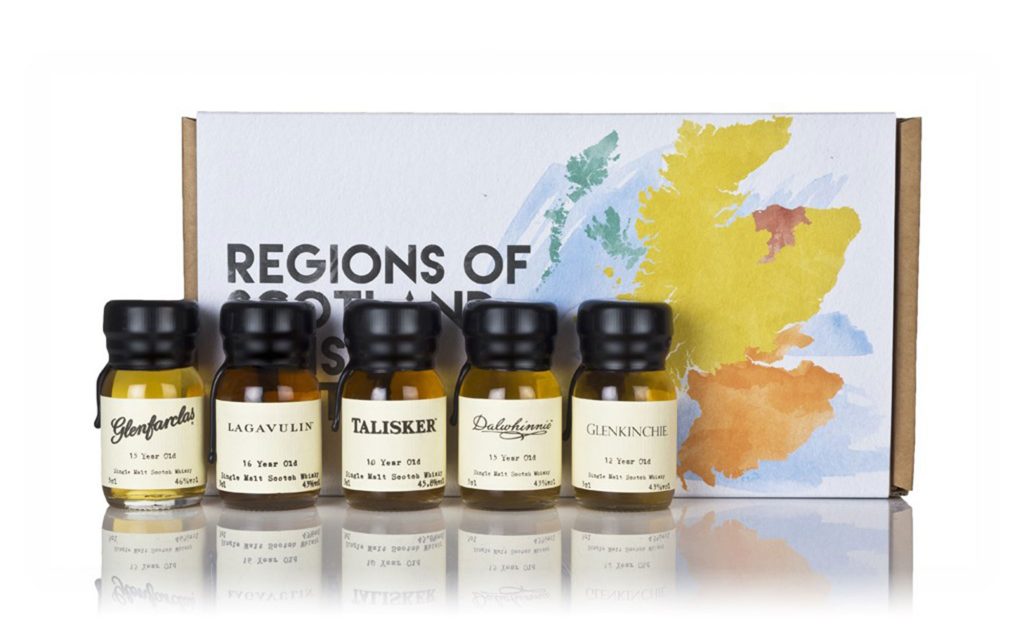 Regions of Scotland Tasting Set 
There's no better way to familiarise yourself with the wonderful world of Scotch whisky than this tasting set. The ultimate introduction to the famed whisky regions of Scotland, Islay, the Highlands, the Lowlands, Speyside and Campbeltown, this creation from Drinks by the Dram contains five 30ml samples of deliciousness. Which means there's sure to be something you love inside. Why have one Burns Night dram, when you can have five?