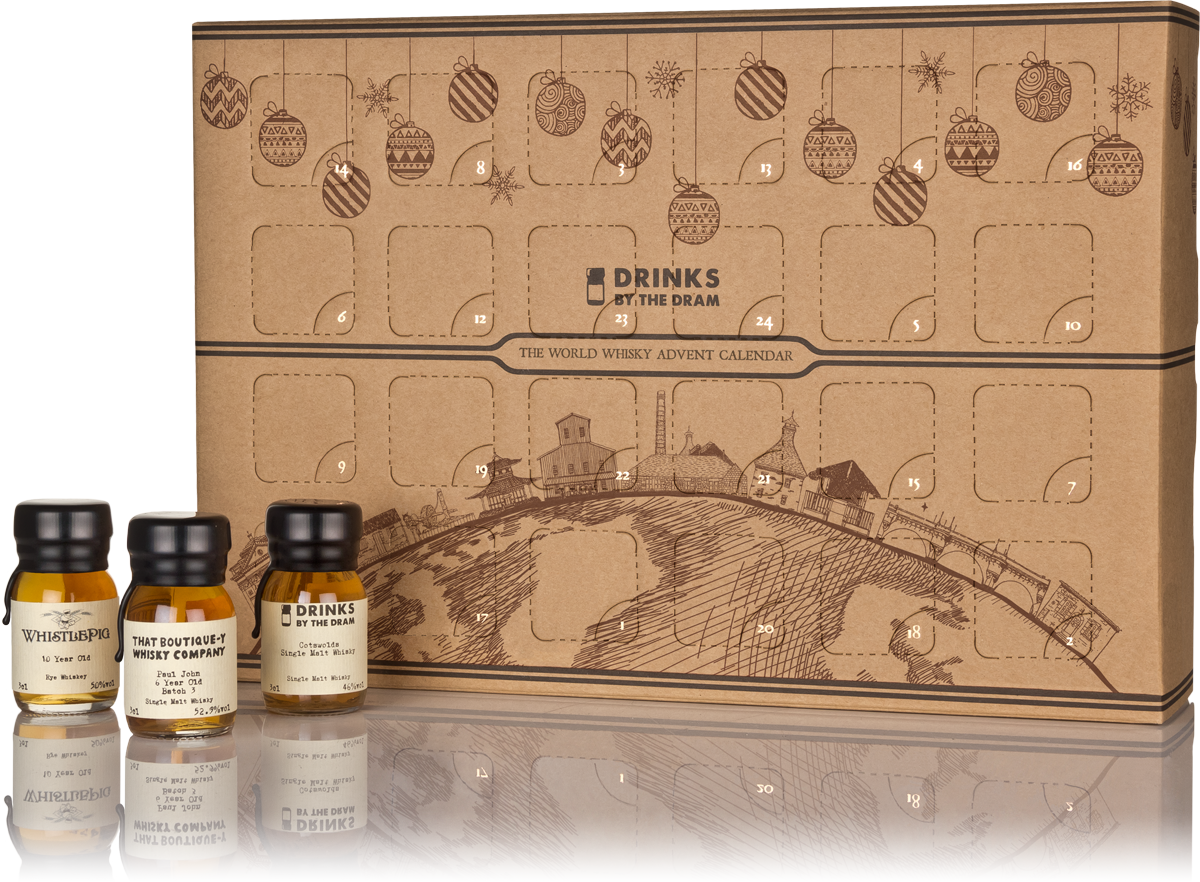 £149.95
We're giving away over £250,000!
Order now for a chance to win
Have you got wanderlust for international whisky-based adventures? Not content with expressions from the same few places? Don't really want to leave the house to achieve any of this?
Drinks by the Dram has something new and very exciting for you, my friend… Introducing The World Whisky Advent Calendar! Inside this rather marvellous box lies 24 different 30ml drams of [other] worldly whiskies, representing a raft of spirit-producing regions and sovereign states.
From Italy to Ireland, Australia to South Africa, France, India and beyond, this brand new Advent calendar gives you the chance to taste your way around the world while keeping the air miles down. Most convenient.