Save another £5 when you enter code ADVENT5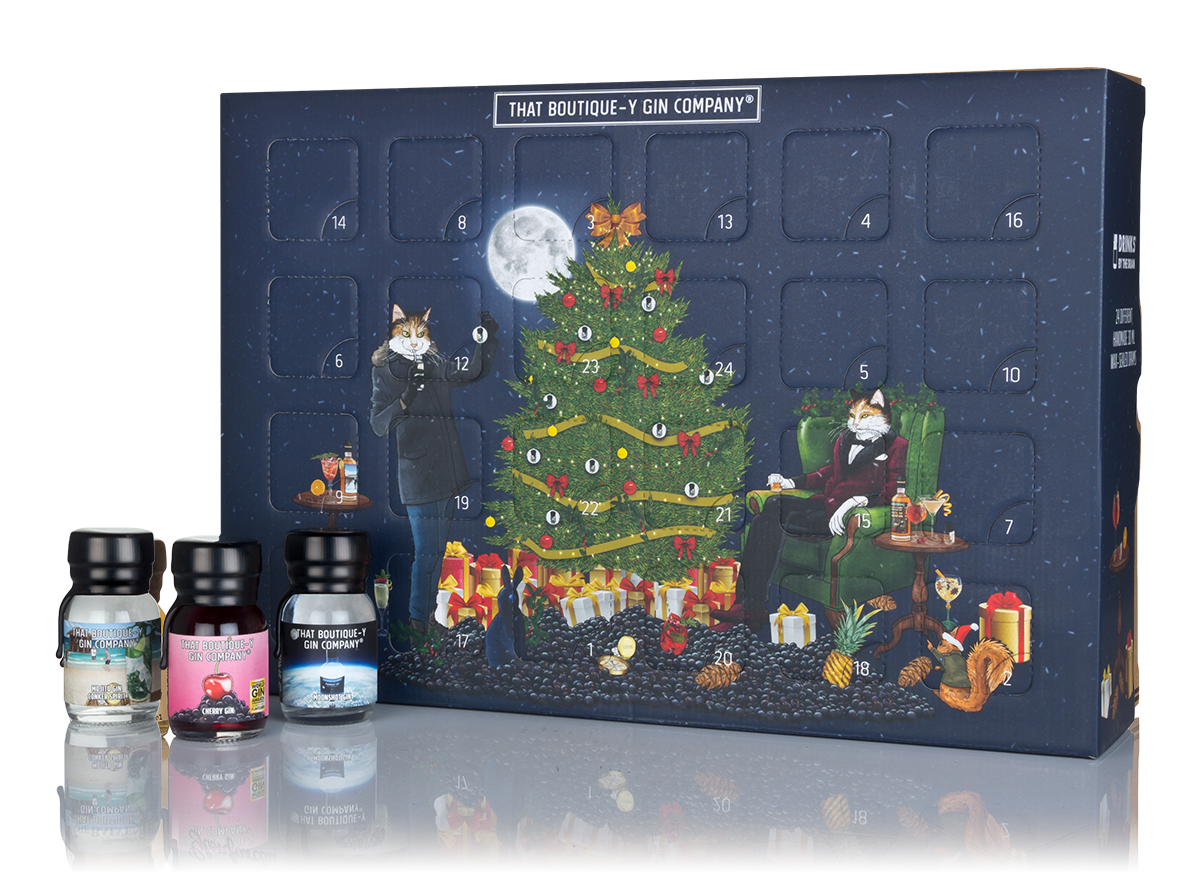 £99.95

£79.95


(save £20!)
Plus get an additional £5 off when you enter code ADVENT5
We're giving away over £250,000!
Order now for a chance to win
Want to count down to Christmas while sipping on some truly unique gins? The award-winning world's-first independent gin bottler is most definitely well-equipped to make this possibility a reality for you with That Boutique-y Gin Company's Advent Calendar!
The brand has teamed up with Drinks by the Dram to specially select 24 different and extraordinary gins to create a unique Advent Calendar that will surprise you every time you open one of the 24 doors.
Behind each door is a generous 30ml wax-sealed sample dram of a different gin from That Boutique-y Gin Company, which has become known for creating and bottling some of the most imaginative gins you'll ever drink. The perfect thing for gin-lovers looking to explore what their favourite spirit has to offer.