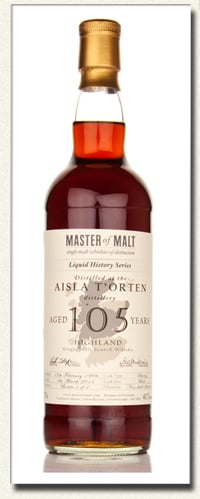 There are few moments like this in history; moments which involve something daring and utterly extraordinary. Moments that no one will ever forget.
For us, the Chaps at Master of Malt, this might just be our biggest moment yet…
We've discovered the world's oldest whisky. What's more, it's more than a century old. This, ladies and gentleman is an absolutely spectacular achievement, and one that will hopefully go down in the annals of whisky history.
We are proud to announce… More…