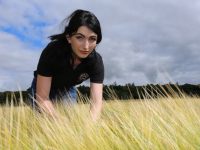 Oh hi there! You've made it to Friday. Well done. Pull up a comfy chair, pour a dram, and give yourself a pat on the back. But before you go into full weekend mode, we have one final thing for you. Yep, The Nightcap is here with the week's booziest developments in one super handy digestif!
In case you hadn't noticed, we've has LOADS on this week. MoM Towers has been buzzing. It all kicked off on Monday with #WhiskySanta's Craigellachie 31 Year Old Super Wish! Then we received news that Brora's stills have been whisked off for refurbishment ahead of the closed distillery's reawakening. We kicked off our mega Ardbeg competition on Tuesday (want to visit the distillery? Check out the blog post and you could be away on a jet plane/train/ferry/alternative mode of transport and be Islay-bound!)
That's not all. Henry got the lowdown on Dandelyan's final cocktail menu (sob!), Annie caught up with New York Distilling Company's Allen Katz, and we introduced our delicious Black Friday Deals. Oh, and we launched a tiny little thing called Master of Malt Auctions… Phew.
Enough for now, though. Here are the other need-to-know drinks stories from the week that was!