Get your Drinks by the Dram Whisky Advent Calendar ready because our countdown to Christmas begins this week. Here's your guide to MoM Advent 2021.
Have you got your Drinks by the Dram Advent calendar ready? If not, there's still plenty of time to buy one, and catch up. There's no better way to make December fly by. That and watching repeats of Frasier.
Here on the Master of Malt blog, we'll be counting down with you, with information on what's behind the door of your calendar and even recipe suggestions in case you're in the mood for a whisky cocktail. 
We can't reveal exactly what riches you'll find as that would spoil the surprise. But we can promise that whisky lovers will not be disappointed. There will be smoky single malts, smooth blends and spicy rye whiskeys with classics from Scotland and Ireland, plus some offerings from non-traditional whisky nations. There's something for everyone. As long as you like whisky that is.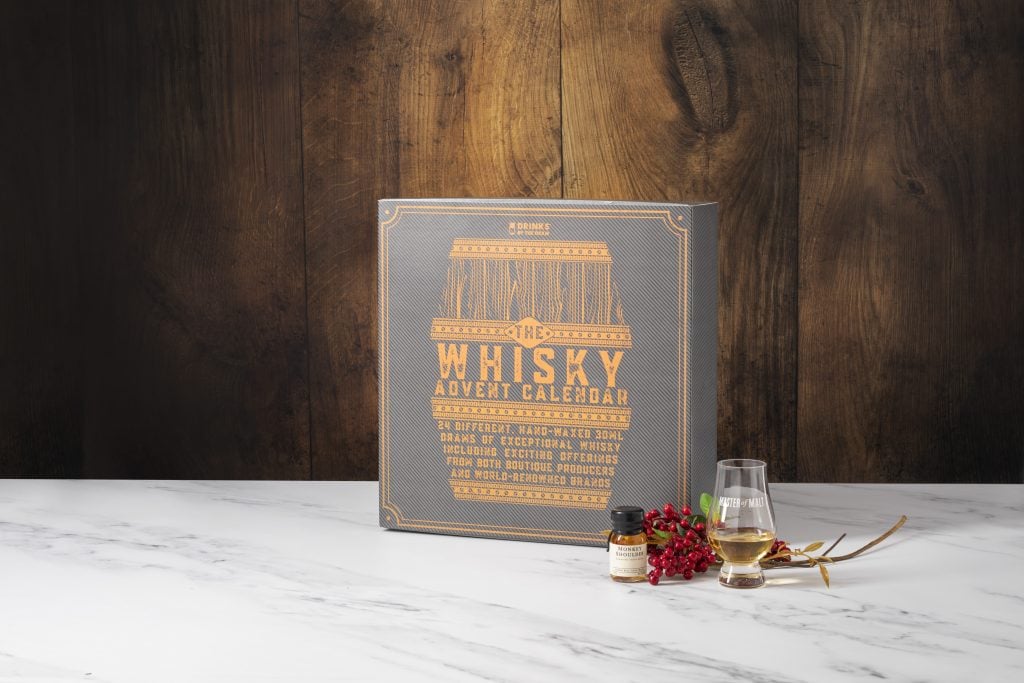 Your guide to MoM Advent
In previous years, we've had a blog each day but we're doing things a bit differently with seven blogs rounding up the drams of the previous three or four days. This is how it's going to work:
Friday 3 December – the first three drams
Tuesday 7 December – the next four
Friday 10 December – three more whiskies
Tuesday 14 December – four gins. Just kidding, it's more whisky
Friday 17 December – three whiskies 
Tuesday 21 December – four more delicious whiskies
Friday 24 December – Christmas Eve and the unveiling of the final three whiskies!
We will update this post as Advent unveils.
Does that all make sense? Good. Let the countdown commence!