It's time for the penultimate Super Wish from that bearded dispenser of boozy magic #WhiskySanta. It's the majestic Dalmore 35 Year Old!
The two questions I get asked the most are: 1) Is Die Hard really a Christmas film?, and 2) What's your favourite Christmas film? Well, the answer to the first one is a big yes, Die Hard is indeed a Christmas film. So that's that one cleared up. Now the second one is harder because, whisper it, I don't really like most overtly-Christmassy films. There's nothing worse than some second rate Hollywood actor hamming it up with a beard and red suit. I have depth, I have soul, in the words of Walt Whitman, "I contain multitudes", and frankly there are very few films that do me justice. Instead, I prefer to watch films that are synonymous with Christmas rather than being actually Christmassy like The Great Escape, Raiders of the Lost Ark, Willy Wonka & the Chocolate Factory and, best of all, Casablanca. That bit where they sing the Marseillaise never fails to bring a tear to my eye. The other thing that makes me well up is the sheer gorgeousness of today's Super Wish, part of my £250,000 festive bonanza…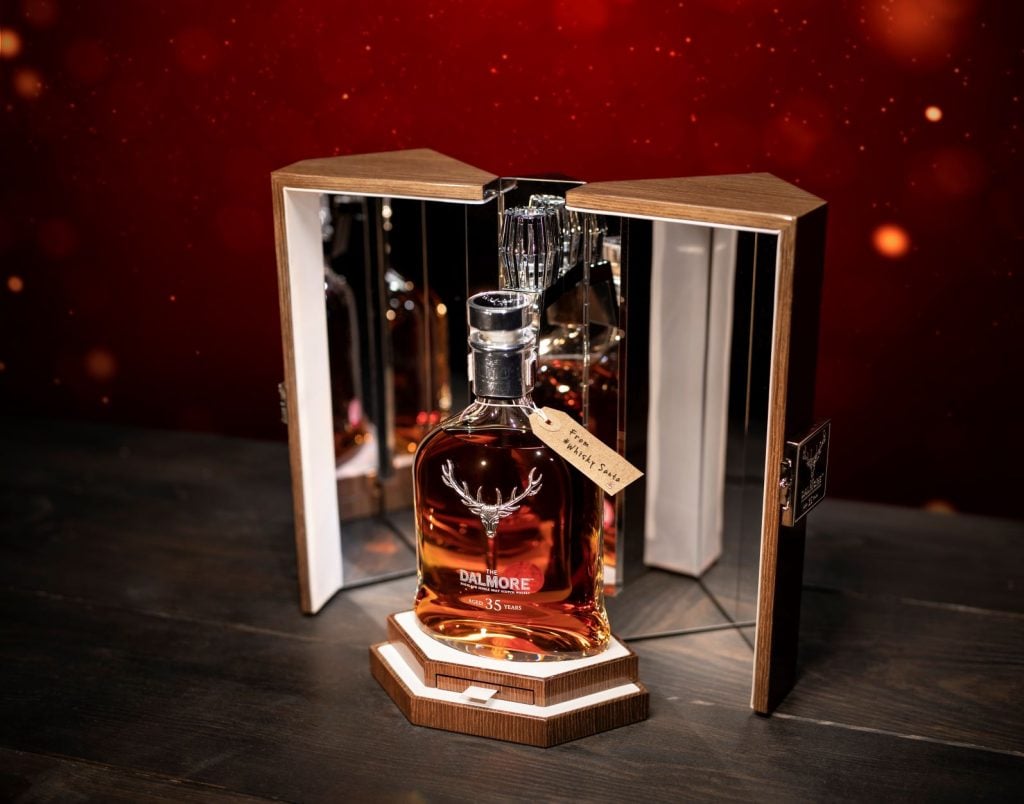 Oohh, I do love a bit of Dalmore. All that dark sherried Highland goodness. But this is one I only get out for very special guests. This Dalmore was created in 2016 to celebrate 50 years in whisky for 'the Nose' himself, master distiller Richard Paterson. It was aged in bourbon, Matusalem sherry and colheita Port casks for 35 years before bottling in a super swanky Baccarat crystal decanter bearing a stag produced by Royal Warrant-holding Scottish silversmiths Hamilton & Inches. Only 1,000 were released each year, over the last five years and if you want one, it'll set you back £4,500. 
Or you could wish for one, and you just might get it for free! Here's how: simply visit the product page, hit the 'Wish' button, which will produce a box ready to whisk you off to pre-populated Twitter or Facebook posts. Hit publish and Bob's your uncle! If Instagram is your platform of choice you can pop a wish on your feed there too, just be sure to use the #WhiskySanta hashtag. This is very important. As the people at MoM are not omniscient beings like me, they work using hashtags.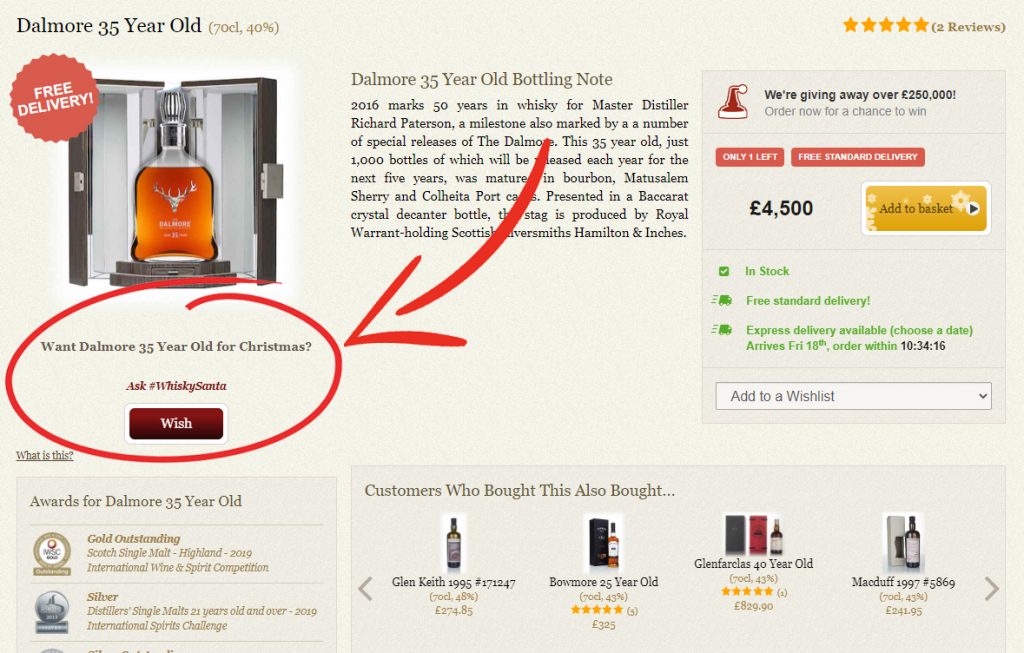 I wish you the best of luck. Well, that's all from me until Monday. I hope I've cleared up many family arguments by settling the Die Hard Christmas film debate once and for all. See you next week!
#WhiskySanta