We have but one week of Advent left – how time flies! Today we're looking at days 15, 16, and 17, and seeing what delicious delights are behind those cardboard doors.
We hope you're enjoying your Drinks by the Dram Whisky Advent Calendar so far – we know we are. We're unpacking what was behind the last three doors, because whisky is better when it's shared, even if that sharing is virtual.
Prepare for Speyside Scotch, a world whisky blend, and Irish whiskey that was matured in many casks. Oh, and we've also got a cocktail recipe for you, because we're nice like that.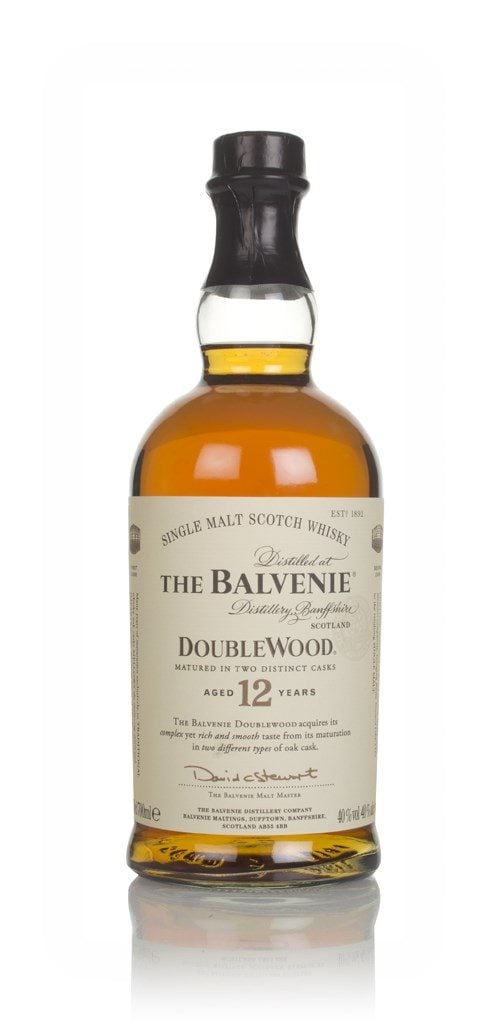 This is a 'does what it says on the tin bottle' type whisky from the wonderful Balvenie. DoubleWood is, unsurprisingly, aged in two kinds of oak casks! It's matured for 12 years, initially in refill American oak, before being finished in first-fill European oak ex-Oloroso sherry butts for nine months. The expression has been around since 1993, so if you haven't tried it before, it's about time.
What does it taste like?
Sweet bourbon influence in the form of vanilla, with dried fruit, warming nutmeg and cinnamon, oily nuts, and gentle undertones of peat.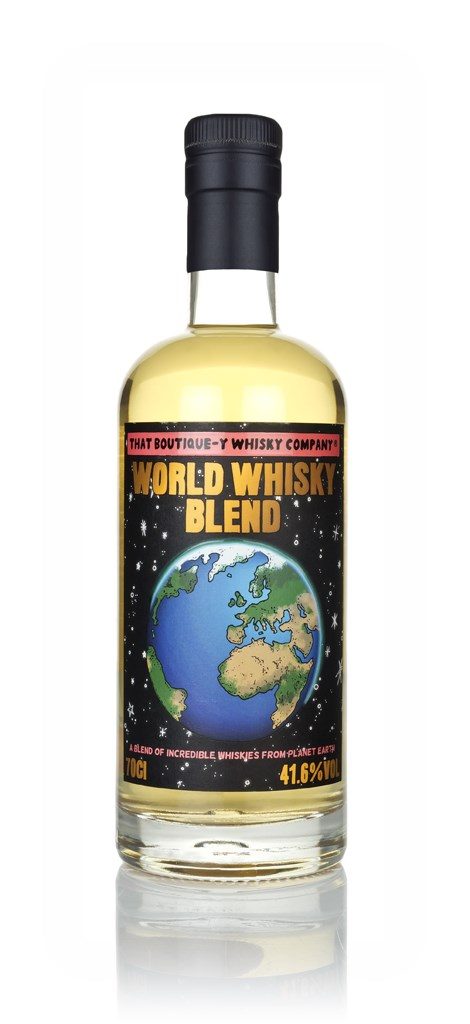 This contains whiskies from: Scotland, Canada, Ireland, Sweden, USA, Switzerland, Netherlands, Taiwan, India, Italy, Germany (Bavaria), France, Japan, and Finland. Whew! The whole point of it is to drink it however you like, but the team did come up with seven Highball World Whisky Blend serves inspired by the way the world drinks whisky. They are: ginger ale, cola, coconut water, green tea, soda water, or tonic water. The seventh serve is… simply neat!
What does it taste like?
Warming and spicy, with floral honey, apple crumble and vanilla, alongside a mineral hint.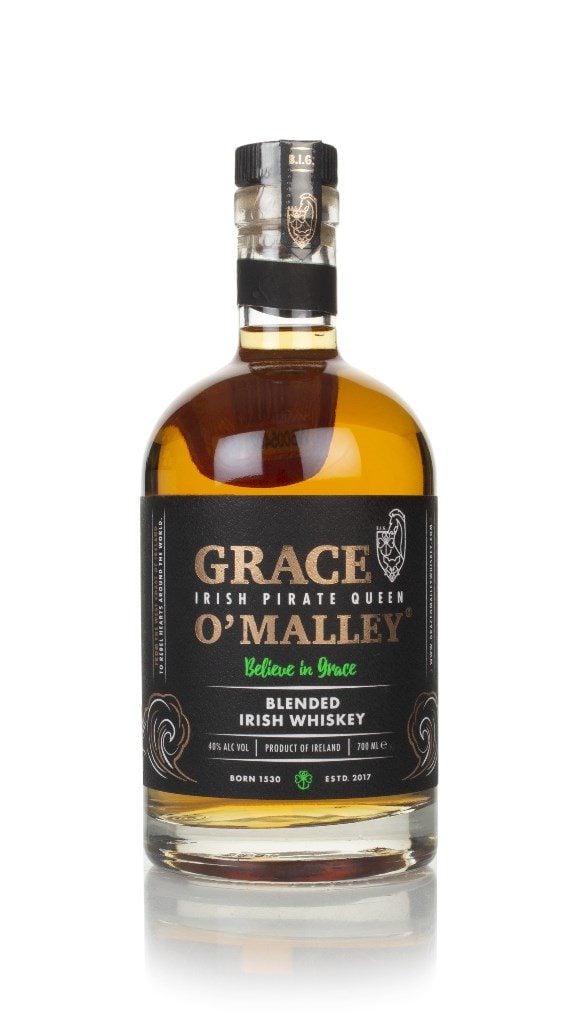 This blended Irish whiskey was only launched in March 2021, so Grace O'Malley is relatively new to our glasses. It's a combination of triple- and double-distilled malt and grain whiskeys, aged in a plethora of casks including French oak, ex-bourbon, and ex-rum barrels. As you can imagine, those casks impart a wealth of depth and character to the whiskey – deliciously versatile!
What does it taste like?
Caramelised nuts, well-baked cinnamon-spiced flapjack, and vanilla sponge cake balanced by white pepper and green oak.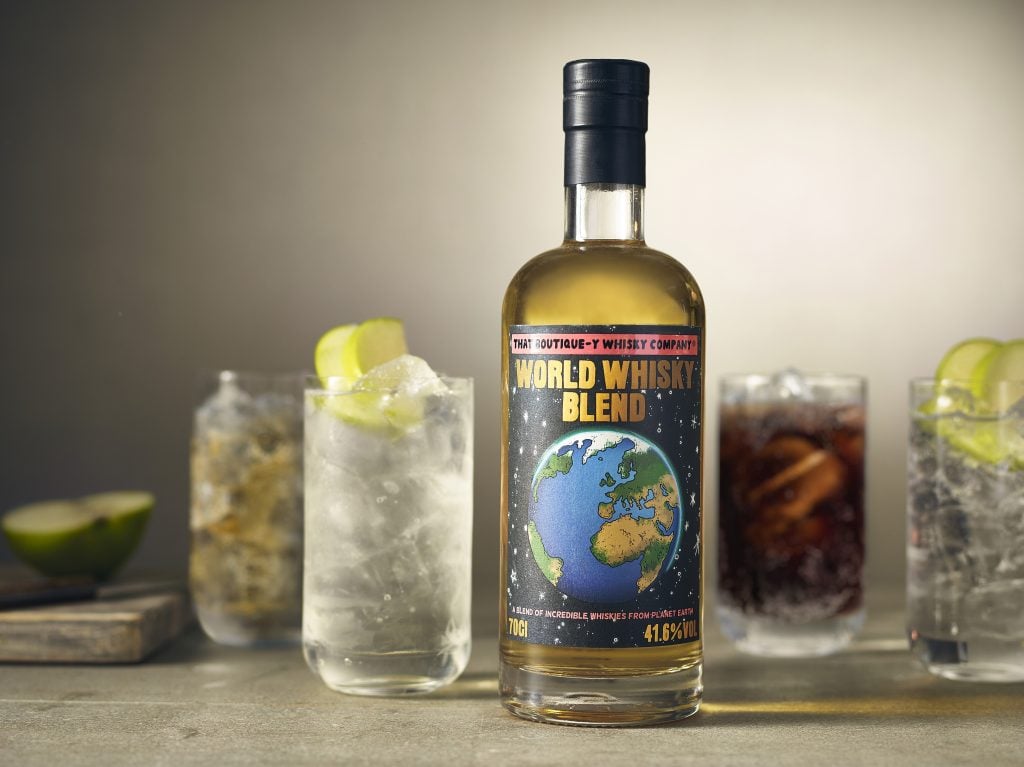 How to make a World Whisky Blend Highball
The term 'Highball' has been around since the late 19th century and originated in America, but like most classic cocktails nobody knows for sure exactly where it came from. What we do know is that Japan was mostly responsible for its revival. They're simple, tasty, and are a surefire way to introduce your non-whisky drinking pals to the versatile spirit.
Fill your glass with ice, and top with any mixer your heart desires, wherever you may be. Oh, and don't skip the garnish.
See you on 21 December for your next (and penultimate) Advent update!