It's the first of our Drinks by the Dram Whisky Advent Calendar blogs for 2021, taking a closer look at what is behind doors one, two and three. There's some tasty drams in there.
Advent has begun which means we have entered the season where it's completely acceptable to have a mince pie and a glass of Harvey's Bristol Cream while still in your dressing gown. No wonder it's called the most magical time of the year. 
But we're all whisky fans here, so instead of sweet sweet sherry we've got delicious drams to wash down seasonal treats. If you're the proud owner of Drinks by the Dram Whisky Advent Calendar, then these drams below are the ones you are enjoying at the moment, or have already polished off. 
If you don't have a Drinks by the Dram Whisky Advent Calendar, don't worry as there's plenty of time to buy one and catch up. And finally, if you're after some drinking inspiration, we've included a cocktail recipe at the bottom.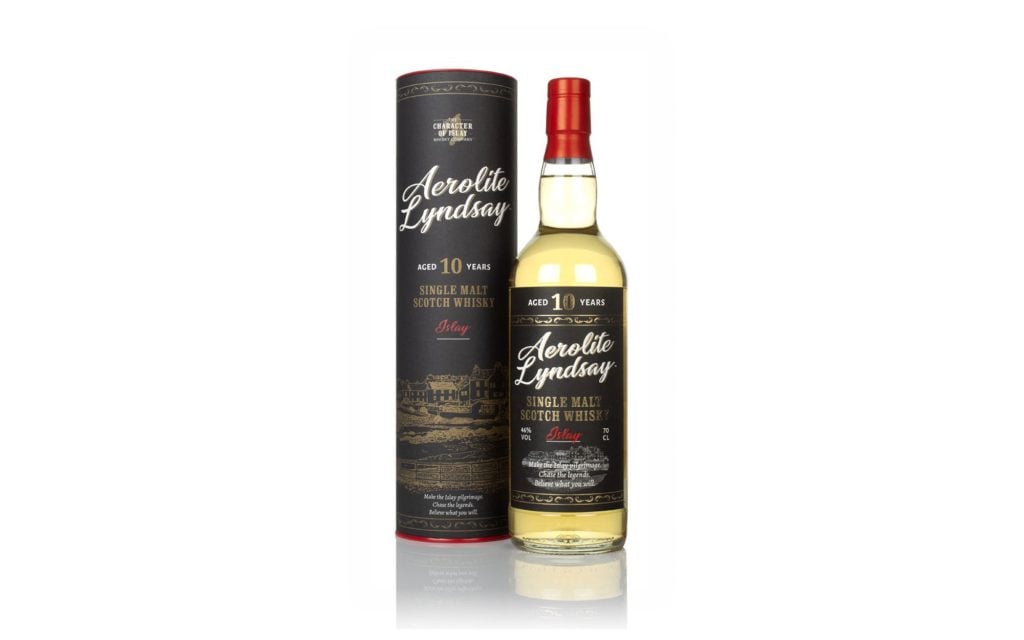 There's plenty of mystery about this wee dram. From its peculiar name (it's an anagram, see if you can figure it out…) to the fact it's sourced from an undisclosed distillery on Islay. But, one thing we know for sure is that it's damn tasty and makes a great introduction to Scotland's most distinctive collection of distilleries.
What does it taste like?
Maritime peat, iodine, honey sweetness, paprika, salted caramel, old bookshelves, mint dark chocolate, espresso, new leather, honey, liquorice allsorts, bonfire smoke and toffee penny, with a pinch of salt.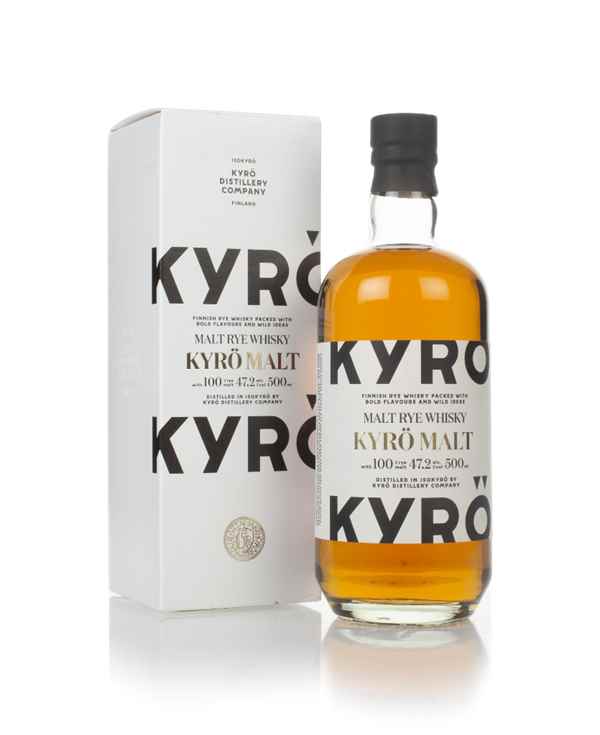 Rye is really enjoying a moment. With it's bold spicy flavours, it's the cocktail whiskey par excellence. The heartlands of rye are the USA and Canada, but we've tasted superb examples from England, Holland and this Kyro Rye Malt from Finland. It's made from 100% malted wholegrain rye and makes a damn good Old Fashioned (see below).
What does it taste like?
Honeyed apricot, orange and sultana, baked earth spiciness, a hint of chocolate and coffee hiding in there too. Deliciously sweet and spicy.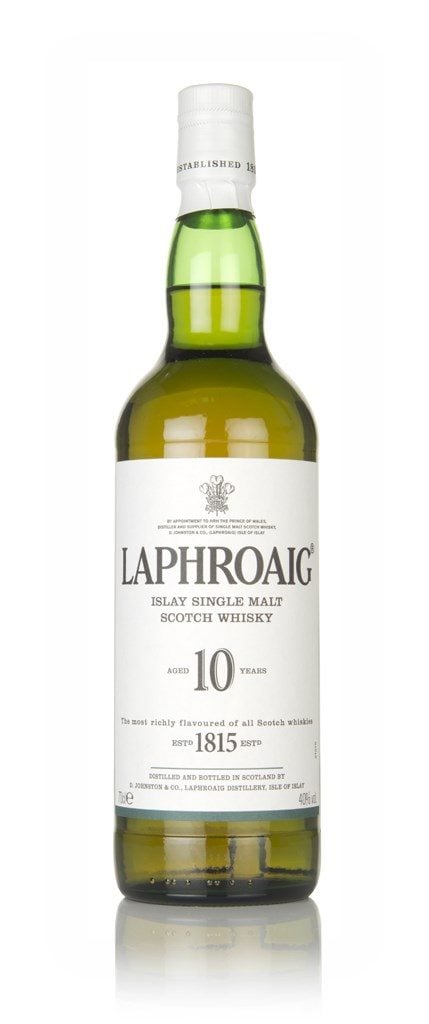 Another Islay treat and one of Scotland's most distinctive whiskies. With its smell of iodine, TCP and wood smoke, there's no mistaking Laphroaig 10 Year Old. It's one that people tend to either love or hate, so much so that the distillery cleverly built a marketing campaign around its divisive nature. Let us know what you think.
What does it taste like?
You'll find seaweed, smoke and TCP with supporting notes of vanilla ice cream and a massive spicy surge, think cardamom/black pepper/chilli.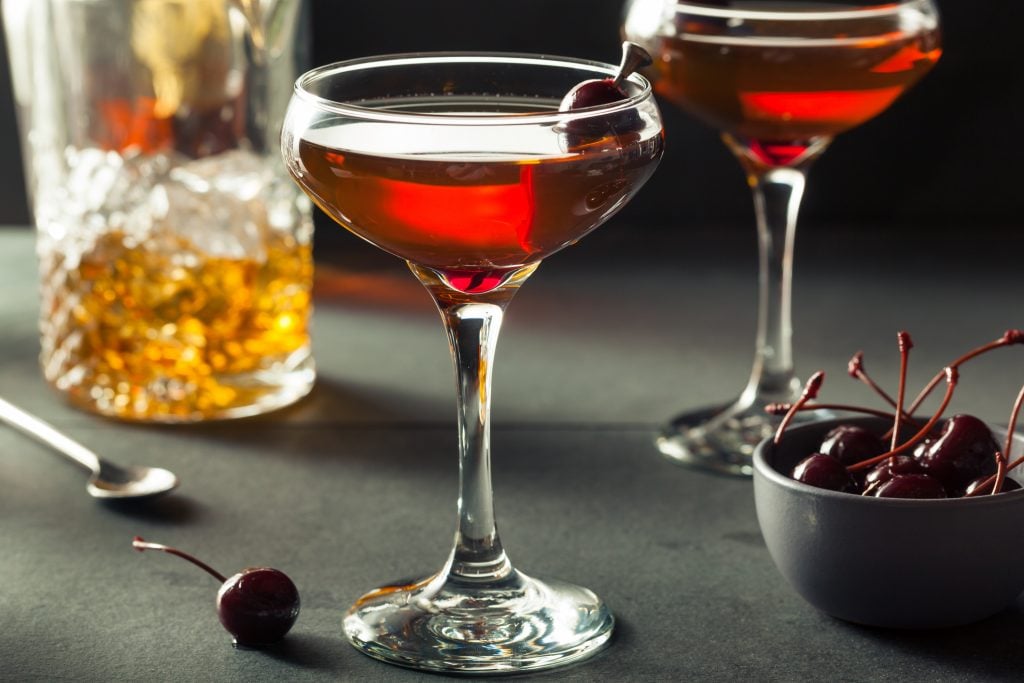 How to make an Manhattan
When the Manhattan was first created back in the 19th century, it would have been a mix of rye and vermouth. But don't worry if you've finished your Kyro Rye Malt because you could use bourbon, or even Scotch whisky in which case it becomes a Rob Roy. 
30ml Kyro Rye Malt
15ml Cinzano Rosso 1757 (or any sweet vermouth)
Dash of Angostura bitters
Stir ingredients with lots of ice in a shaker and strain into a cold Martini glass (you can use a coupe or a Nick & Nora instead). Express a piece of orange zest over and drop into the glass. Add a cherry if you're feeling hungry.
That's it for now. Your next Advent update will be on 7 December. See you then!