It's Christmas Eve! But also, sadly, the last day of #WhiskyAdvent. One door closes, another opens and all that. But today we're mainly opening doors, specifically #24. For our final whisky of the countdown, we've got a rather unique smoky Speysider… It's Balvenie 14 Year Old – The Week of Peat!
Back in 2019, Balvenie released The Balvenie Stories range, a trio of whiskies crafted to tell tales of the distillery's history to its drinkers. The Week of Peat was one of such three, and is actually based on The Balvenie Peat Week Aged 14 Year Old, which was launched in 2017. So, what's the story? A peated Speysider isn't something you see every day, so you know it's going to be a good one…
Cast your minds back to 2002. The very first film instalment of Spider-Man (and arguably the best – Tobey Maguire reigns the arthropod king, and I will take this outside) had just been released, and Balvenie distillery manager at the time Ian Millar had found a rare gap in the distillery's production schedule. There was a whole week free! So, he decided to give drying barley with peat a go. Why not, eh? There's a first time for everything, and it certainly wasn't the last. This smoky dram was inspired by the fruits of that experimental week, with classic Balvenie florals and butterscotch supported by a delicate layer of smoke. But don't take our word for it, we've got Balvenie's global brand ambassador Gemma Patterson on hand to tell us all about it! 
Master of Malt: Tell us about the history of The Week of Peat releases!
Gemma Patterson: The Week of Peat started back in 2002 when we cleared the production schedule for a week at Balvenie and ran a heavily peated batch of malt through the distillery. This is a tradition that continued and we have maintained an annual Peaty Week ever since. Ian Millar, distillery manager at the time was the brains behind the operation, he inspired a number of trials that ran through The Balvenie maltings in the years leading up to the first full week of peat. It was maltman/poet/songwriter Robbie Gormley who was responsible for experimenting with the malt, using Highland-grown barley that had been peated to around 28PPM. Brian Webster, mashman/raconteur, was responsible for milling, mashing, and fermenting the stuff and he lovingly refers to this variant as "that stinkin' stuff!". In the end, after 14 years resting in an American oak bourbon barrel the peat has mellowed to around 5PPM. The dram is still characteristically Balvenie with smooth honey undertones, only laced with a wisp of peat. Oh, and it is bottled at 48.3% ABV so it has a nice kick to it. I like to add a wee splash of water to this one. If you want to hear more from the people who made this whisky then head here and have a listen to our podcast.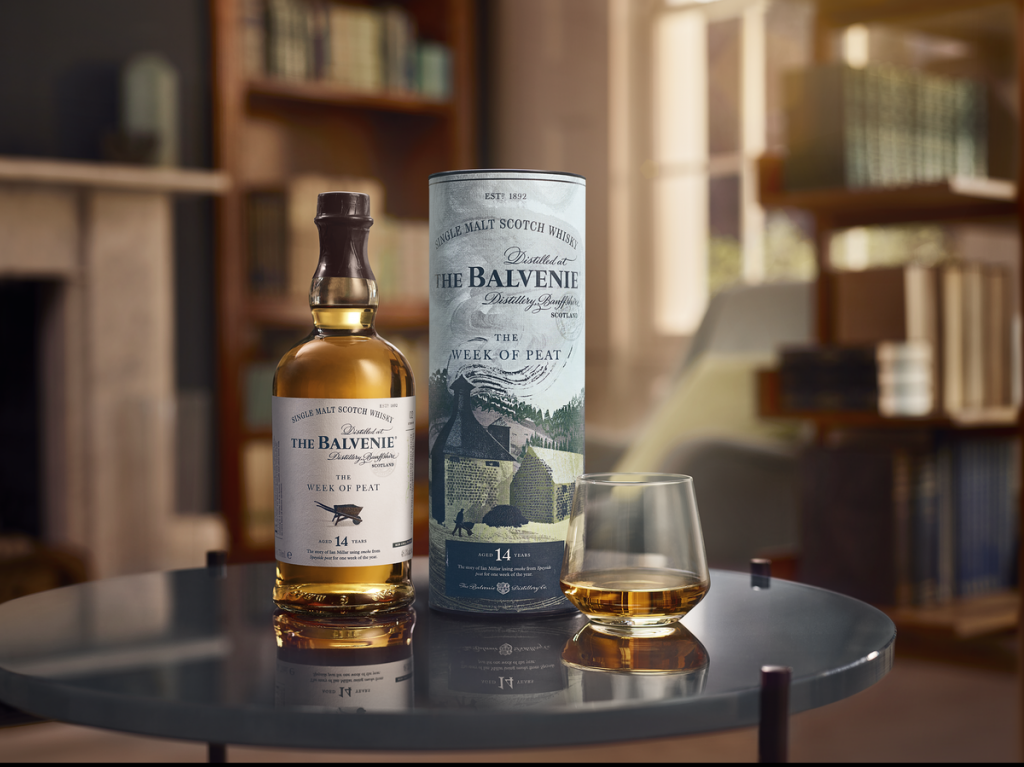 MoM: What's your favourite way to drink Balvenie?
GP: It depends on the dram, hand me a Caribbean Cask and I love a wee splash of water with it. If you're generous enough to pour me a PortWood then I would sip this one slowly neat.
MoM: Has there been a Balvenie highlight of 2020?
GP: The highlight of 2020 was launching the next variant in our Stories Series, The Edge of Burnhead Wood. We did this virtually via Zoom, Teams, and live distillery tours. This involved connecting with our Balvenie families across the world, from our local ambassadors, the distillery team, and malt master David C. Stewart MBE from his home in Glasgow. Like the rest of the world, we've had a lot of ups and downs over the course of the year getting to grips with new technology and different ways to communicate, but overall it has been an enjoyable journey, keeping connected has been incredibly important for us all to keep sane. One day we may show you our blooper reels…
MoM: It's Christmas Eve, and you're sitting down with a Balvenie dram. Which one is it?
GP: The Week of Peat of course! You can't beat a wee smoky dram in front of the fire at this time of year. 
MoM: Do you have a go-to Christmas cocktail?
GP: I'm going to experiment with making a Balvenie Caribbean Cask Eggnog, let's see how that turns out…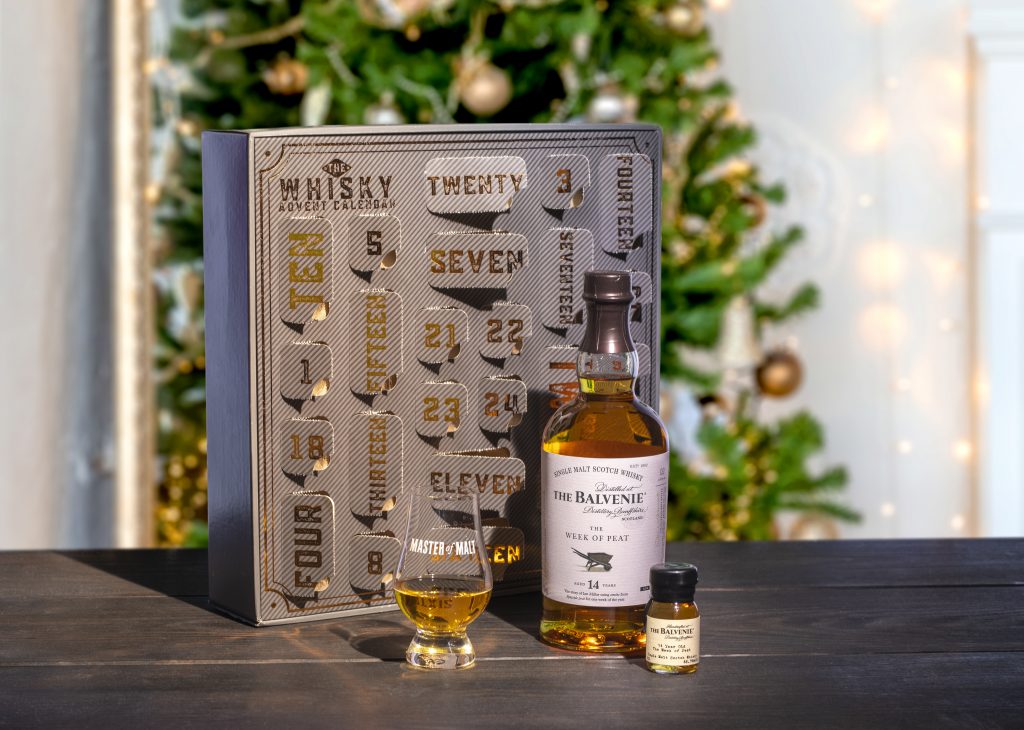 Tasting note by The Chaps at Master of Malt:
Nose: Gentle sweet peat smoke, lighter floral notes and delicate butterscotch honey
Palate: Velvety and round to taste with the peat smoke balancing citrus flavours, oaky vanilla and blossom honey
Finish: Gentle smoke with a lingering and creamy vanilla sweetness.