Are you giddy with festive glee? Because there's just two more sleeps until Christmas! This calls for a dram. Luckily there's a particularly excellent one behind window #23…
It's Christmas Eve Eve (definitely a thing) and we're so close to the big day you can almost smell it. And taste it. And hear it. Man, Christmas is a feast for the senses, isn't it? But outside of all the food, songs and other festivities, there's another tradition that whisky lovers get to enjoy, for a couple of more days at least, and that's finding out what their Whisky Advent Calendar has in store for them. Behind today's window is…
The Perspective Series 21 Year Old – Berry Bros. & Rudd!
There are only a couple more drams left in the Whisky Advent Calendar so naturally, our friends at Drinks by the Dram wanted to take things up a notch, which it certainly has done here. We're big fans of this range, so much so we wrote a whole blog about it. And you know who else is a fan? Berry Bros. & Rudd assistant reserve spirits manager Jonny McMillan, who kindly agreed to tell us more about the brand and dram!
Master of Malt: Berry Bros. & Rudd has a pretty storied history. Can you share a little tale from the brand's past…
Jonny McMillan: For me, the best stories are those implied by the artefacts we have lying around in No.3 St James's. We have some old 'vest pocket price lists' showing that in 1907 we were selling our own bottlings of 1885 Talisker!  Legend has it that these casks were kept in the cellars of St James's and were bottled steadily as customers ordered them, but they seem to have been available for at least 3 years so I like to think perhaps we had a large stock of them, bought by some intrepid spirits buyer who made an expedition up to Skye to secure some casks from the wild Gaelic distillers! On the same list, we have 1897 Macallan, which was available by the gallon for 25 shillings…
MoM: What fun things have happened in the world of Berry Bros. & Rudd in 2020?
JM: Like most other whisky companies we've had to embrace the world of online tastings via Zoom and Streamyard etc… I must admit that at first I was pretty sceptical about how the comradery inherent in a physical tasting session can translate to a digital platform, but I've been pleasantly surprised at how much I've enjoyed tasting whisky with people on the other side of the planet.  Though, the time difference when hosting a tasting in Australia can be a challenge – it took true stoicism for the greater good of whisky to stick my nose in a glass of Caol Ila at 0730 GMT.
MoM: What trends or developments do you think we'll see in the world of whisky in 2021?
JM: I suspect the trend for online tastings will continue, ultimately I think a lot of people enjoy the ease and comfort of being able to taste drams in their own home while also getting expert advice via a live stream – it can be a better environment to really analyse a whisky too rather than a loud, beer charged tasting room. Beyond online tastings, I think the new distillers experimenting with different yeasts and barleys are going to start having more mature stock in the next couple of years, most of these being from outside of Scotland – the results from these casks could really shake things up.
MoM: What did you try to achieve with The Perspective Series and how was it received?
JM: There's really nowhere better to enjoy a dram than in the great rugged wilderness of the Scottish Highlands, but alas we can't take all our customers out to sip 40 year old whisky in Glencoe, so we opted to work with acclaimed landscape photographer Lindsay Robertson instead. We gave him samples of some glorious aged blends we'd be developing and asked him to pair them with photos of Scotland at her most majestic, and I think some of the images he chose work perfectly. The image of the beautifully desolate Sandalwood Bay up in Sutherland works wonderfully with the understated elegance of the 21-year-old.
MoM: What will you be drinking this Christmas?
A magnum of Berry's Good Ordinary Claret… I might even share it.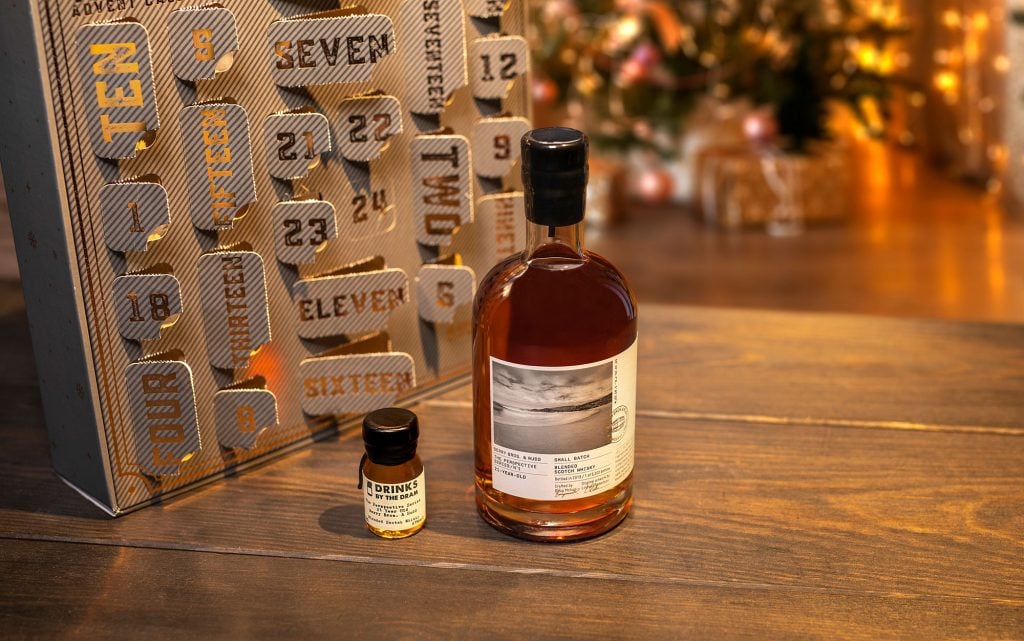 The Perspective Series 21 Year Old – Berry Bros. & Rudd Tasting Note:
Nose: Sherried dried fruits, rich chocolate and a hint of leather, with a generous helping of baking spices.
Palate: Creamy vanilla builds into distinct oaky tones, alongside both fresh orchard fruit and dried fruit with a drizzle of honey.
Finish: Creamy notes continue into a lengthy finish with a hint of tannic oak and sherry.