You might have noticed that there's just a week left until Christmas, which means there aren't many drams left in your Whisky Advent Calendar. Better savour the remaining ones, particularly what's behind window #18…
By now you've probably had your fair share of Christmas tales (I've watched The Muppets Christmas Carol every day since November 1st and have loved every minute of it) so today we're going to tell you a different story in celebration of the dram behind window #18, which is…
Uncle Nearest 1856 Premium Whiskey!
The man the brand honours Nathan Green, known as Uncle Nearest to friends and family, who was the first African-American master distiller and taught a certain Jack Daniel how to distil. He was also instrumental in the evolution of the Lincoln County Process, and by association the creation of Tennessee Whisky itself. Cheers to you, Uncle Nearest!
We wanted to find out more about what's going on with the brand, so we asked a few questions to Matt Neal, UK brand ambassador to see what's going on in Tennessee!
Master of Malt: How would you describe the character of Uncle Nearest whiskey?
Matt Neal: What I find in our 1856 Premium Whiskey is toffee, vanilla and a touch of cinnamon on the nose, followed by a corn sweetness wrapped in oak spice with a healthy dose of orange stone fruit on the mid pallet, it has an oily creamy mouthfeel that coats the mouth and finally finishes with baking spice, nutmeg, cinnamon and clove and a dose of mint, and for me sage. It also has what our CEO calls a 'Tennessee Hug'. An alcohol warmth that continues down into your chest. At 50% and 8 plus years old I guess that is to be expected.
MoM: What sets Uncle Nearest whiskey apart in your view?
MN:  The age is the first thing that stands out. It's made up of 8-14 years old which is OLD for a whiskey aged in a climate like Tennessee. Next is the fact we 'proof down'. We try to control the loss of water and alcohol in the ageing process making sure our spirit loses more alcohol than water. This means when it comes out of the barrel we can add as little water as possible to bring it to 100 proof, 50% ABV, which means we keep as much flavour in the bottle as we can.  Finally, there is the story behind the brand. I could talk for hours on the Friendship between Nearest Green and Jack Daniel that basically created the category of Tennessee whiskey. It's an incredible history and one that is hard not to admire. 
MoM: Can you share a little bit of that story? 
MN: Our Story is two-fold at Uncle Nearest. We have our history, the story of Nathan Green teaching Jack to distil back in the mid-1800s and his influence on Tennessee Whiskey, and American Whiskey in general. Then we have our current history. We were the most awarded whiskey of 2019 and 2020. We appointed the first female African-American master blender, Victoria Butler, a direct descendant of Uncle Nearest. We have done so much charity work this year I can barely keep up and have been at the centre of a lot of the big conversations at the heart of our industry. In fact, it's got to the point where I'm torn between which 'history' excites me most.
MoM: What fun things have happened in the world of Uncle Nearest in 2020?
MN: 2020 has been a strange year all over, but there have been some great things happening for us at uncle nearest. Firstly our 1820 single barrel picked up double gold in San Francisco, Uncle Nearest 1856 Premium Whiskey was named in Oprah's list of her 'Favourite Things' of 2020 and we won Wine Enthusiasts Magazine Spirits Brand Of The Year Award. I thought it would be hard to stay positive during this time but with a team like ours, it's been hard not too. That said I do miss drinking a dram with friends and ranting at strangers in bars about American whiskey over cocktails.
MoM: What's next for Uncle Nearest? Any 2021 plans you can give us a hint about?
MN: Our Uncle Nearest 1884 Small Batch small-batch whiskey, blended by Victoria, should make its way to the UK as soon as the Americans stop drinking it all! We are also doing some innovative things with grains and messing about with production. We are a relatively new company and whiskey takes time, so when these things might hit the market is never certain. I am really excited though.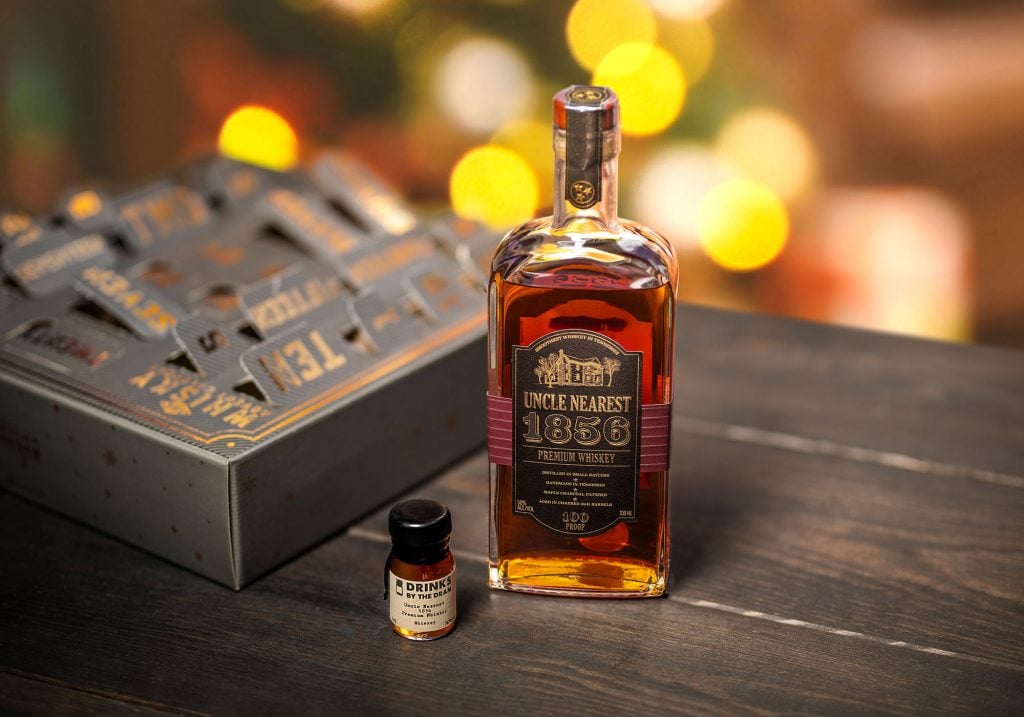 Uncle Nearest 1856 Premium Whiskey Tasting Note:
Nose: Buttery vanilla and brown sugar, mixed with soft sultana and cinnamon sweetness.
Palate: Caramelised nuts, oat cookies, more brown sugar, sandalwood, authentic corn hints and a hint of cut grass.
Finish: Lingering mint leaf and milk chocolate notes, with a final touch of spicy oak.