Behind the 17th door of the Drinks by the Dram Whisky Advent Calendar is a mighty malt from the most northerly distillery in Scotland, Highland Park.
Did you ever study Norse mythology at school? It's some crazy stuff. The sound of thunder was actually Thor, the lightning god and inventor of Thursdays, riding across the heavens on a chariot pulled by goats. Actual goats! But he wasn't even the mightiest, that was Odin, king of the gods and inventor of Wednesdays. Yes, without the Vikings, we'd just skip from Tuesday to Saturday because Friday was invented by a Norse goddess, Freya. But back to Odin, he's the inspiration for the dram behind today's door which awkwardly is a Thursday rather than a Wednesday. Someone hasn't thought this through properly. Anyway, today's whisky is:
Odin was also known as the Valfather and this whisky is appropriately mighty being the most peated in the range but it still possesses that classic Highland Park sweetness and balance. To tell us more about it we are pleased to welcome everyone's favourite Viking brand ambassador, Martin Marvardsen. He might look ferocious, but he's actually lovely.
Master of Malt: Can you tell us a bit about Highland Park Valfather and how it is matured?
Martin Markvardsen: Valfather is our most peated whisky to date and is matured in refill casks. The use of refill casks allows the peat to come through much better, giving it a great balance of flavour and depth. Valfather is also inspired by Norse mythology and named after Odin, father of Gods. Our master whisky maker Gordon Motion used refill casks to create a lighter, ethereal character for our whisky to reflect this while the additional peat reflects power.
MoM: What makes Highland Park so special as a distillery?
MM: Highland Park is a special distillery due to many things. It's the northern-most whisky distillery in Scotland. We still use the traditional art of floor malting and we use local Orkney peat, cut from our very own Hobbister Moor. The climate up in Orkney is very different to the rest of Scotland which influences the way we make our whisky and the end result. We are the only distillery to use Orkney peat which is very different due to the heather which grows on it and the lack of trees on the island. This provides us with a beautiful balance of light peat and heather honey flavour. Founded back in 1798 making Highland Park Distillery one of the oldest distilleries still to produce single malt whisky in Scotland.
MoM: How has the distillery adapted to the unusual events of this year?
MM: Like all distilleries in Scotland, Highland Park followed the government guidelines around lockdown restrictions throughout the year meaning our visitor centre was closed for a number of months throughout the summer. Both production and the visitor centre is now open again and we have implemented a series of new safety procedures to keep our staff and visitors safe. We were still able to launch our exciting new Cask Strength whisky this year with the majority of our launch activity taking place online.  
MoM: What do you think the world of whisky is going to look like in 2021?
MM: I think we will see a slightly different whisky world: smaller fairs, fewer events and for us ambassadors a bit more work online. I don't see sales dropping too much. Well, of course, we will see travel retail coming back, but not at full speed yet. I also hope that 2021 will be the year, where we see a few new distilleries being ready to sell their first bottlings. So all in all, I think and hope that 2021, will slowly bring us closer to a normal day of life in the world of whisky. I'm very positive about the future.
MoM: What will you be drinking over the festive period?
MM: During the festive period I'll be enjoying the new Highland Park Cask Strength. I'm pretty sure Highland Park 18 Year Old will find its way towards my glass too. One thing for sure, the colder it gets, the more cosy and relaxed I'll be in front of the fireplace with a dram of Highland Park.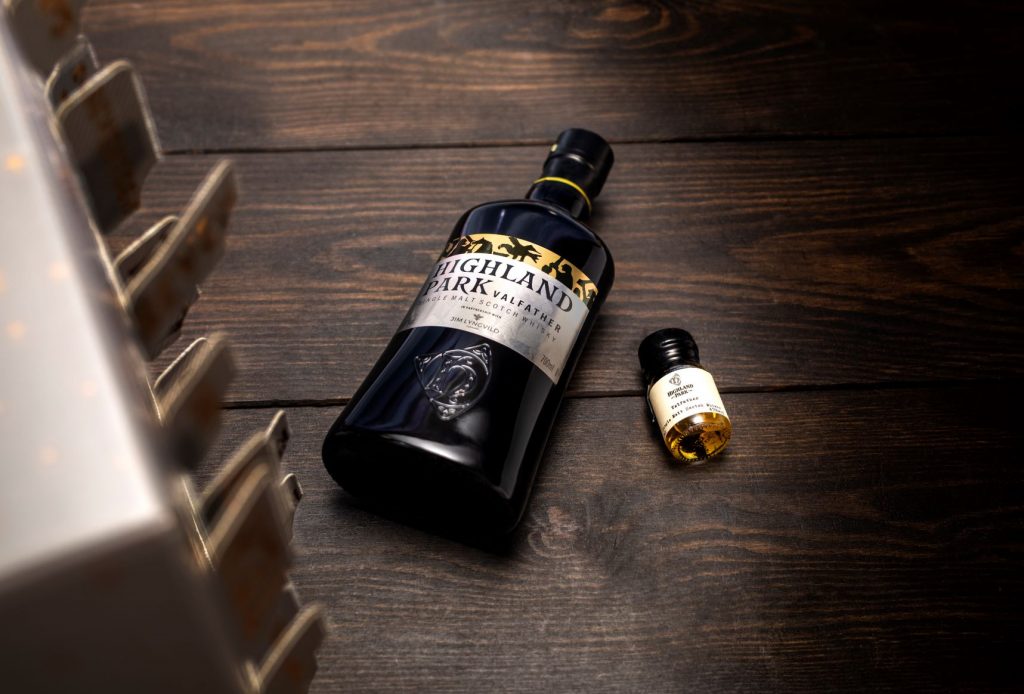 Tasting note from the Chaps at Master of Malt
Nose: Robust, but refined smoke fills the nose initially followed by delicate vanilla, Conference pears, green apple skins and a heady, heavy floral richness. Underneath there's cedarwood, honeycomb, spice from black pepper and nutmeg, as well as salted caramel before the heathery peat makes itself known. A sprightly sea breeze note emerges with time.
Palate: Simultaneously huge and yet elegant, the palate is beautifully integrated. Layers of creamy vanilla, apricot yoghurt and a helping of crème brûlée interplay with notes of incense burners, iron and salted almonds. Then there's bitter orange marmalade, charred wood and dried earth among touches of cacao powder, toffee apples and smoked paprika.
Finish: Long and confident. The floral smoke lingers for an age but is offset by tropical fruit and black pepper.