We're half way through our Drinks by the Dram Whisky Advent Calendar. Behind door 12 is a blend of whiskies from Scotland… and Ireland, and Taiwan, France, Japan, Germany, and more! 
It's hard to believe we are halfway through our calendar already. Here at Master of Malt we are very much of a 'calendar half full' outlook, which means we are happy to remind you we've still got a dozen delicious drams to go! With that in mind, let's get onto today's whisky.
Hiding behind door number 12 is That Boutique-y Company's World Whisky Blend. If you're new to its bottles, That Boutique-y Whisky Company is an award-winning independent bottler, with some of the funkiest labels in the whisky world (each hand illustrated by artist Emily Chapell). This World Whisky Blend however, is unlike any Boutique-y bottling that has come before it, although it does still have a funky label. So what's so different about this one we hear you ask? Well, it isn't called the World Whisky Blend for nothing as it's made up of whiskies from all four corners of the globe. Seriously, there's well over ten different countries in the blend, from Europe to Asia, to the USA and beyond. 
It's been designed by the Boutique-y team to be mixed, with seven mixers, each one taking inspiration from the way the world drinks whisky. They are: ginger ale, cola, coconut water, green tea, soda water or tonic water (below). Some you might find downright outrageous, but we can assure you they're all different and equally delicious. If you're not a fan of drinking whisky mixed though, don't worry, the seventh mixer is… nothing at all because it's delicious neat.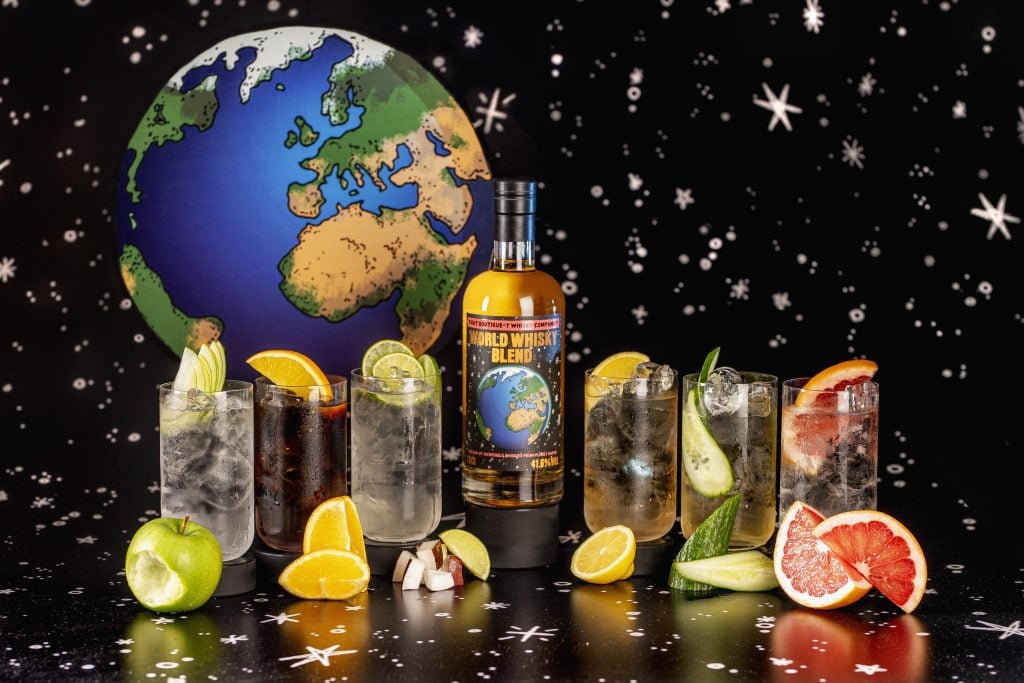 We caught up with Dave Worthington, AKA Boutique-y Dave, to discover the inspiration for Boutique-y's versatile sipper.  
Master of Malt: What is the World Whisky Blend? 
Dave Worthington: Our World Whisky Blend is a blend of whiskies from around the globe. Our inspiration came from two sources. blended Scotch whisky of course, (almost 90% of Scotch Whisky sold around the world is blended) and Dave Broom's book Whisky The Manual where Dave explores how to drink whisky in all its forms; with soda water, ginger ale, cola, coconut water, and green tea. Much of the world drinks whisk(e)y mixed, and not out of a nosing glass!
The foundation of this blend is Canadian double-distilled corn whisky. Scotch grain of old was distilled from corn (maize). Today it's almost all wheat. In addition, there's Irish single grain, Kentucky bourbon, Tennessee rye and bourbon, and single malts from USA, Finland, Taiwan, Sweden, France, Switzerland, India The Netherlands, and, of course, some from Scotland too. 
MoM: Which country has got you most excited about their whisky? 
DW: There is so much great whisky being made around the world, but the recent growth of whisky being made on my own doorstep, English Whisky, is really exciting! The first whisky distillery I ever visited was The English Whisky Company's St George's Distillery in Norfolk. At that time it was the only one! I've counted 25 distilleries in England that are or have been making whisky today.
MoM: What's Boutique-y Whisky been up to this year? 
DW: While we have all been restricted in what we've been able to do this year, it hasn't stopped That Boutique-y Whisky Co. getting on with the all important bottling of great whiskies for drinkers to discover. We've introduced a number of new labels this year. Five in our 'World Series' release in July, with our first ever whiskies from Wales: Penderyn, Taiwan: Nantou, and France: Armorik. As well as firsts from The Copperworks distillery in Seattle, and the Elsburn distillery in Germany. Our 'Rye Series' launched in October brought another six new Boutique-y labels from the pen of Emily Chappell. We've also bottled some amazing Scotch whiskies from the brand new Nc'nean distillery, to old malts from Auchroisk, Tomatin and Glentauchers.
MoM: Anything exciting happening next year? 
DW: You can bet your bottom dollar on that! Look out for our first whisky launch of 2021. A new themed series with EIGHT brand new labels from the once fourth largest whisky producing nation in the world. Things have changed a lot since its heyday of the 1950s, but it is certainly making some great whiskies today.
MoM: If there was one whisky gift under your tree this year, what would you want it to be? 
DW: There's a few whisky books I've been looking for, but The Making of Scotch Whisky, by J.R. Hume and M.S. Moss would be a great gift to find on Christmas Morning. I may have just found a copy, a gift to myself. There's a recent Boutique-y bottling of Glentauchers that I would love to find under my tree. It's the oldest release I've found from this distillery, a 44 year old. That's almost as old as me!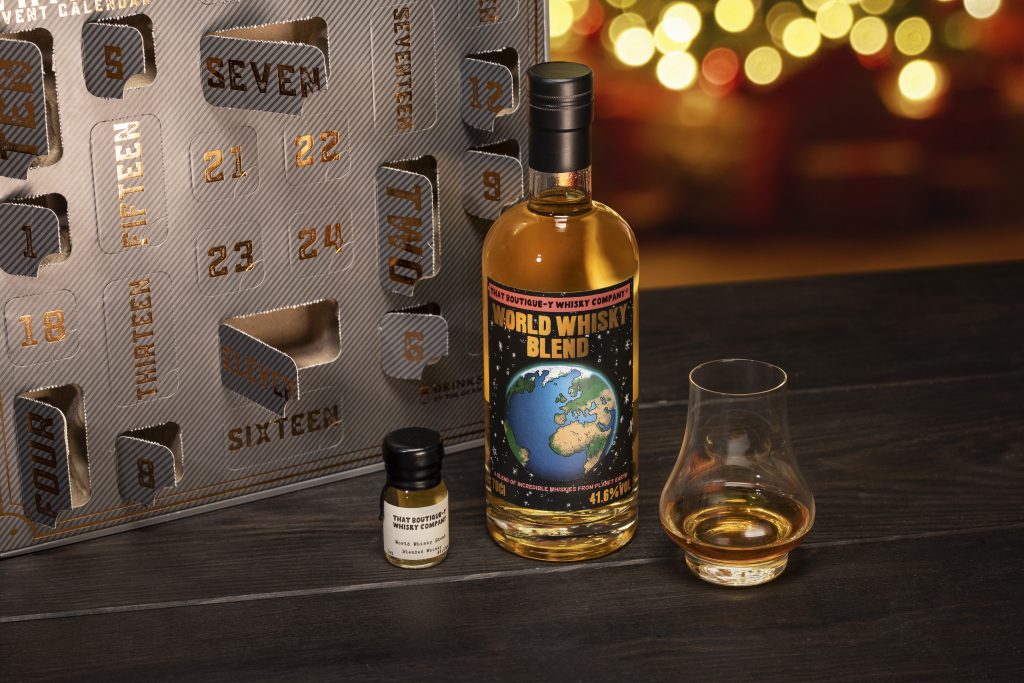 Tasting notes from the Chaps at Master of Malt
Nose: Sweet honey, with fresh baked bread and tart apple crumble. 
Palate: Young orchard fruits, with warming spices and further hints of flora and honey. 
Finish: Further spices, with toffee ice cream.