Another day, another dram within the Whisky Advent Calendar to discover! Let's see what's hiding behind window #17…
At this point in December, you know Santa must have his Naughty/Nice List finalised. If not, he's probably sending slightly panicky follow-up emails to his analysts about how he needs that list so he can plot his route. Makes me wonder if they're able to make adjustments to the list, or if there's a cutoff where after a certain point you can start jumbling up people's alphabetised CD collections and touching paintings at museums without risking your Nice List standings…
Now, if we were making a Nice List for whisky, the one behind window #17 of the Whisky Advent Calendar would definitely make it on there – it's a 10 year old Longmorn single malt independently bottled by That Boutique-y Whisky Company! A fruity and cakey single malt from the Speyside region, this one makes for a tasty after-dinner dram.
Now, if you wanted to find out more about an expression from That Boutique-y Whisky Company, brand ambassador Dave Worthington is the person to go to. Which is exactly what we did!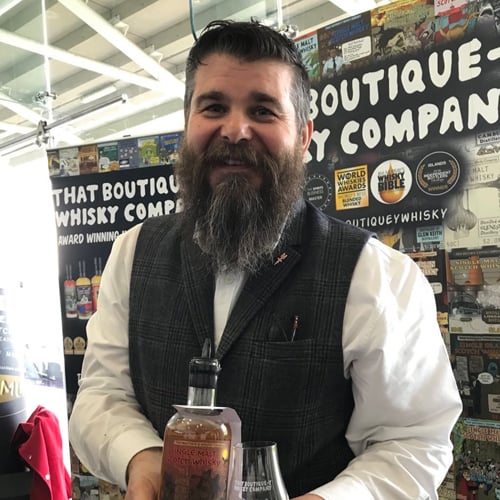 It's Dave Worthington, everyone!
Master of Malt: We've unearthed a tasty That Boutique-y Whisky Company Longmorn in the Whisky Advent Calendar today! What kind of whisky should we be expecting here?
Dave Worthington: A Speyside distillery, Longmorn has been a favourite amongst blenders for many years. A long fermentation, combined with the broad shouldered stills give a weighty new make spirit which ages well resulting in a sweet and fruity component. The late whisky writer Michael Jackson described the house style as 'tongue coating, malty, and complex' in his Malt Whisky Companion. This 10 Year Old fits that bill perfectly!
MoM: What comes to mind when you think about Longmorn?
DW: You don't tend to see a great deal of Longmorn single malt around. It's one of those Speyside workhorse distilleries quietly going about their business making single malts for the blended Scotch whisky market, being the backbone of many of the famous blends. Amongst whisky geeks it's often described as the best hidden gems in Scotland, and we've had some cracking releases.
MoM: What's been your favourite Boutique-y bottling you've tried this year?
DW: We've had so many new releases this year, and with every tranche of new whisky entering the market I find a new favourite! I tend to lean towards the Speyside malts these days, and am always keen to find releases from those distilleries that you don't often find bottled as a single malt, Longmorn included. Whisky from Dailuaine and Glentauchers always makes me smile, but my favourite bottling this year has got to be our seventh batch from the Clynelish distillery, a 21 Year Old. It was everything I love about Clynelish.
MoM: What trends or developments do you think we'll see in the world of whisky in 2020?
DW: I'm expecting, and looking forward to seeing a lot of new world whisky come to market. Interest in whisky has been steadily growing around the globe and distilleries have been popping up everywhere over the last five years. I was reading Malt Whisky Yearbook recently and counted 40 distilleries making single malt whisky in Germany alone. Many of these new distilleries are not trying to imitate Scotch whisky, but are looking to bring their own local style to the market.
MoM: It's Christmas Eve and you've just remembered you need to buy a present for that whisky-obsessed friend of yours. What are you running out to the shops to pick up?
Running last minute to the shops is really not something I'd relish, however I do have a local independent retailer in my home town of Bedford, so it's here I'd head to see if they had something to pique my pals interest. If I'd really left it too late to get into town then I think tickets for a Whisky Festival would be a great idea.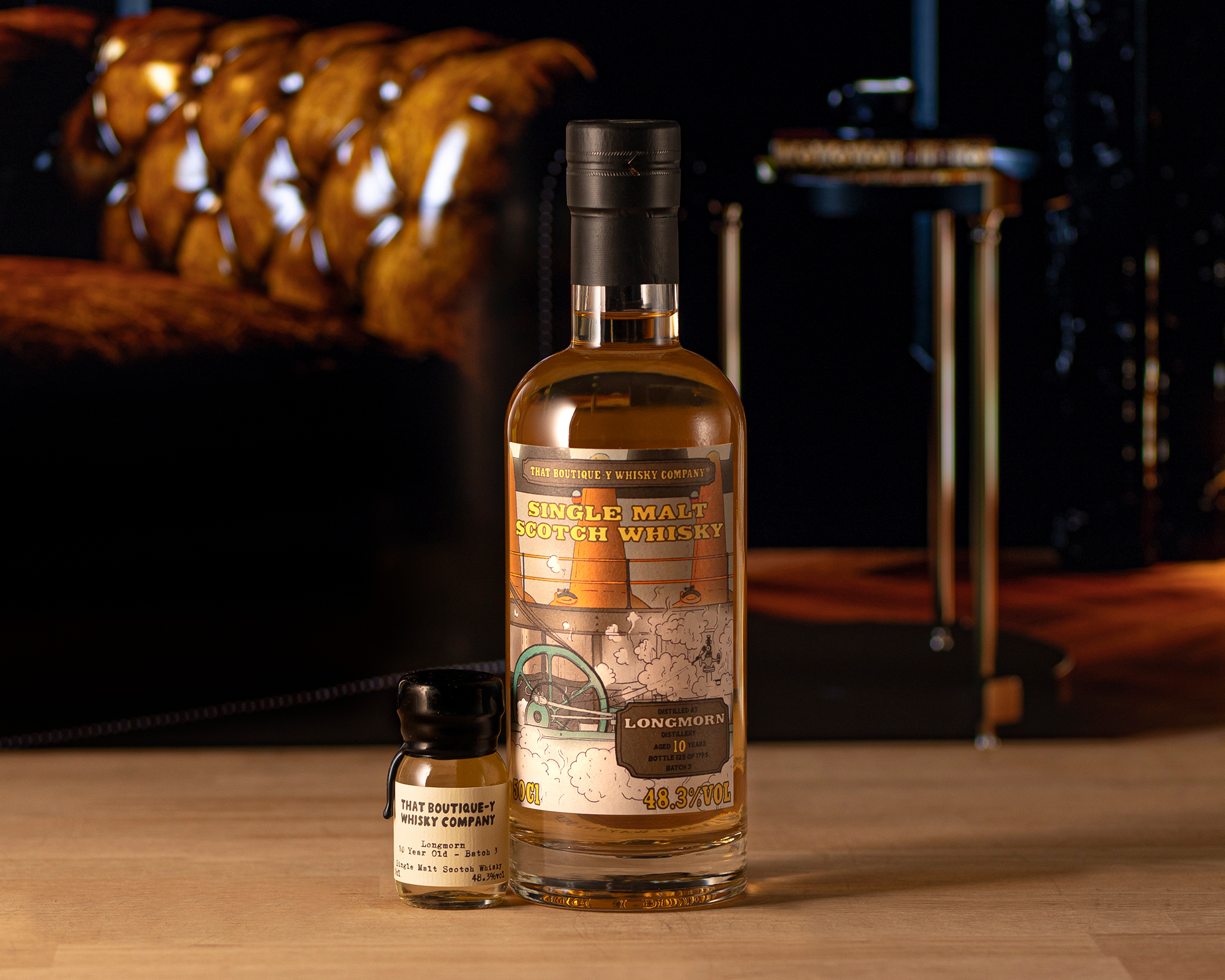 Longmorn 10 Year Old (That Boutique-y Whisky Company)
Longmorn 10 Year Old (That Boutique-y Whisky Company) Tasting Note:
Nose: Sponge cake with honey and strawberry jam initially, then a bit of floral barley and toasted oats. A hint of orchard fruit and wood spice underneath.
Palate: Baking spice, toffee and dark fruits, with some minty herbal notes, orange zest and drying oak.
Finish: Black pepper heat develops alongside white grapes and shortbread.