A sherry-forward stunner is your reward for opening window #8 of the Drinks by the Dram's Whisky Advent Calendar!
Phew. It's the weekend people. We made it. If you don't have too much Christmas shopping left to do, you may get a chance to put your feet up. You know what would go nicely with that? A dram. A delicious dram of Scotch whisky. Good thing you've got your Whisky Advent Calendar, because behind window #8 you'll find…

The Glenrothes 12 Year Old – Soleo Collection!!
Many of you will be familiar with Speyside's The Glenrothes. It's fair to say the distillery, like many of its time, has been through a lot. Since it was founded in 1878, Glenrothes has survived bankruptcy, war, Prohibition, fire and more to continue bringing us light, fruity and delicious whisky.
You may be less familiar, however, with the Soleo Collection. It was just launched this year and is based around age statements rather than the traditional Glenrothes vintages approach. This new chapter in the distillery's 140-year history marked the first time Glenrothes used ex-sherry casks exclusively to mature every expression in its core range. The 12-year-old is one of four that make up the collection and makes for a wonderful introduction to this series, and to the Glenrothes style.
But don't just take our word for it. We got hold of Gordon Motion, master whisky maker at The Glenrothes, to tell us more about this sublime Speyside dram.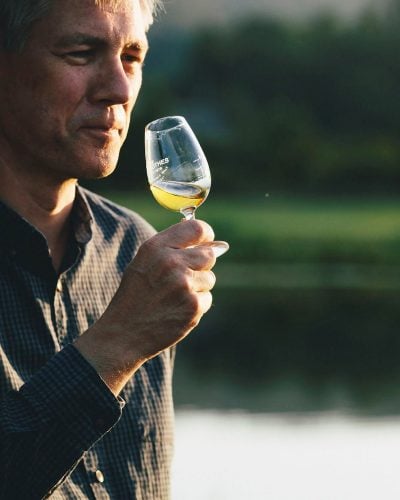 It's Gordon Motion!
MoM: Tell us a bit about The Glenrothes. What sets you apart?
GM: The Glenrothes is a true and honest single malt. Since 1879, our approach to whisky making has been simple; our whisky undergoes a slow distillation process and our sherry cask maturation gives it a richer, sweeter taste, making The Glenrothes a very approachable single malt. We're also one of the last distilleries in Scotland with its own house cooperage, which means each bottle has a full grain to glass traceability story.
Master of Malt: Describe your whisky's signature character…
Gordon Motion: The Glenrothes is a very light, fruity new make spirit, and this carries through to the aged whisky, making it an easy drinking introduction to the malt whisky category. Our house style has always been around sherry-seasoned casks, and the American oak casks deliver a creamy sweetness to The Glenrothes.
MoM: Give us some ideas/serving suggestions for how The Glenrothes 12 Year Old – Soleo Collection could be enjoyed…
GM: Personally, I like to drink my whisky neat with only a splash of water if they are particularly high strength. However, your whisky is exactly that, 'your whisky', so drink it however you want to drink it.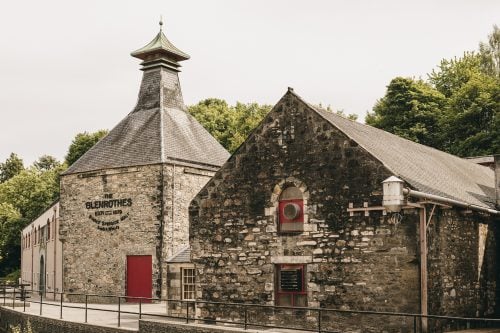 Glenrothes Distillery
MoM: What's next for The Glenrothes?
GM: We're just seeing the success of the new range and have a series of single casks appearing around the world soon. In addition, we're hoping to release one or two limited edition variants each year. However, the focus has to remain on maintaining the core range, given everything is very new to us.
MoM: What trends/developments do you think we'll see in the whisky industry in 2019?
GM: I expect there will be a continuing trend towards premiumisation and limited releases. Personalisation is an area which is big in other categories of consumer goods and the industry will be looking into how it can offer personalisation to more consumers. This will be a challenge for us in trying to meet the demand for small volume and bespoke bottlings, but one as a company we're looking into satisfying.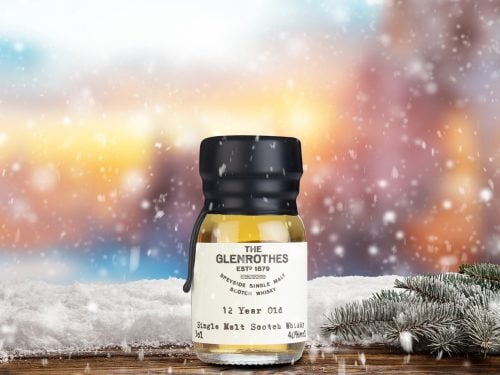 The Glenrothes 12 Year Old – Soleo Collection
We thank Gordon Motion for taking the time out his no doubt busy schedule to chat Glenrothes with us (again). Now we can help ourselves to some delicious The Glenrothes 12 Year Old – Soleo Collection!
Nose: In a light nose there's banoffee pie, creamy vanilla and floral honey, with a touch of sherried spice.
Palate: Candied lemon peel, dark fruits and a nutty oiliness emerge through rich, aromatic hints of cinnamon.
Finish: Long and sweet with baking spice and a touch of galia melon.