The sixth day of Advent is here – and Drinks by the Dram is getting all trans-Atlantic for today's Whisky Advent Calendar dram…
Forget The Fairytale of New York. To get in the Christmas spirit this year, Drinks by the Dram saw fit to treat us to another example of The Big Apple at its finest. And it's rather historical, too. This dram comes from Tuthilltown Spirits, which produced the first aged grain liquor in New York since Prohibition! Seeing how yesterday was Repeal Day, it seems almost fitting that today's dram is…

Any climbing fans in the building? The two chaps behind Tuthilltown Spirits are with you. Ralph Erenzo first bought the land and buildings which now form the distillery with the intention of transforming them into a climbing base. The neighbours weren't keen and planning permission wasn't granted, meaning a plan B was needed. In stepped Brian Lee, who came on board to help transform the farm into a whiskey maker. The problem? Neither of them know anything about distilling.
Something clearly went right though, as today the Hudson range spans Baby Bourbon (exhibit A), Four Grain Bourbon and Manhattan Rye. And people sat up and took notice, to the point that William Grant & Sons, which owns the likes of Glenfiddich and The Balvenie, snapped up the distillery in April 2017. There's clearly loads more to come from Tuthilltown Spirits.
To try and get the inside scoop before we tuck into today's dram, we caught up with Tony Vanaria, Hudson Whiskey global brand ambassador.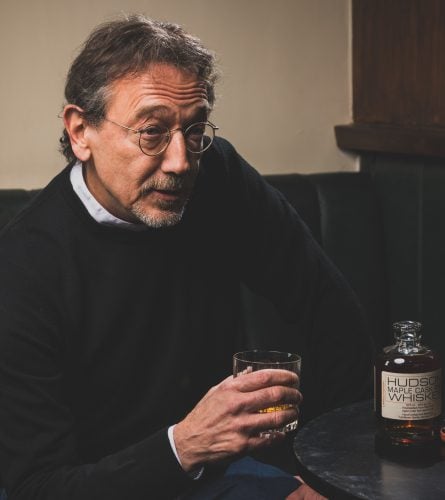 It's Tony Vanaria!
Master of Malt: Tell us a bit about the brand. What sets you apart?
Tony Vanaria: "After a decade of pioneering craft distilling, Hudson is the first American whiskey distillery in New York since Prohibition. From grain to glass, great care and attention goes into making Hudson. No two bottles of Hudson whiskey are ever exactly the same, as all the bottles are handmade and numbered. In fact, every individual bottle of Hudson whiskey is handled at least seven times – washed, filled, corked, waxed, labelled, numbered and boxed. Due to the exclusivity of the liquid, Hudson is only available in a small selection of top whisky bars, hotels and restaurants, and premium whisky specialists in the UK."
MoM: Describe Hudon's signature character…
TV: Hudson Baby Bourbon is a smoky whisky mellowed out by vanilla and caramel. The foundation is made with 100% Empire State corn, sourced within 40 miles of the distillery in the Hudson Valley – keeping it local and keeping it green. The whiskey is aged in 10-, 26-, and 53-gallon casks and then blended together to reach a unique flavour profile, the perfect introduction to aged whiskey!
MoM: Inspire us with some serving suggestions for how Hudson could be enjoyed…
TV: Hudson can be enjoyed both neat or in classic cocktails such as… An Old Fashioned or New York Sour for the Hudson Baby Bourbon. The Hudson Manhattan Rye helps make the classic perfect Manhattan!
MoM: What will you be drinking this Christmas?
TV: As I live in Paris and will be spending Christmas in Britain with my French family, there will be the usual white wine for aperitif, red wine during dinner and Calvados in between courses (the "Trou Normand"). But I will insist on everyone having a Hudson Manhattan Rye Manhattan (with a very good vermouth) before opening presents!
MoM: What trends/developments do you think we'll see in the whisky industry in 2019?
I see the continuation of a shift towards, and the appreciation of, craft, premium American whiskies with more importance put on taste.
Cheers, Tony! On that note, it's definitely time to get involved and get tasting…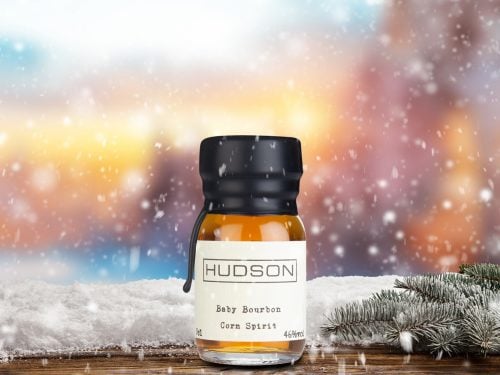 Helloooooo Hudson Baby Bourbon
Nose: Robust vanilla, new oak warmth, popcorn and a lingering whiff of sugared almond.
Palate: Marzipan and candied ginger, with a thick layer of caramel on top. A touch of rye spiciness develops.
Finish: Chocolate peanuts, buttered corn-on-the-cob and a light glaze of honey.
Enjoy, all!