Forget the Monday blues. Drinks by the Dram has a right tasty treat hidden behind door number 3 of the Whisky Advent Calendar!
Welcome to the first working day of Advent 2018! And what a fine pair of drams there were to discover over the weekend. After a corker of a Lost Distilleries Blend on Day 1, there was Starward New World Malt Whisky all the way from Australia on Day 2!
Want to avoid spoilers? Waiting until this evening before you tear open that Advent calendar window? Then consider this fair spoiler alert warning. Because tucked away waiting to be discovered on Advent Day 3 is…
Singleton of Dufftown Malt Master's Selection!
That's right, team! We're back in Scotland today with this really rather lovely and surprisingly versatile single malt Scotch whisky. Launched in May this year, the liquid was selected by The Singleton master of malts (nothing to do with us!) Craig Wilson from a whole array of ex-wine, ex-sherry and ex-bourbon European and American oak casks. It's tasty stuff. And if you want to try mixing up some cocktails with it, check out our coverage of the big launch event right here.
But what of the distillery itself? The Speyside giant (yep, it's Diageo's largest single malt producer) is located just outside of the town of Dufftown (make sense, really) and is a key component in Bell's and Johnnie Walker. Despite the huge focus on blends, its single malts are well worth checking out, though. Mega nutty and super cereally, it makes sense that we've seen a renewed focus on The Singleton of Dufftown this year. Expect this brand's star to soar in 2019!
With that mind, we got hold of The Singleton global brand ambassador Ervin Trykowski to tell us more…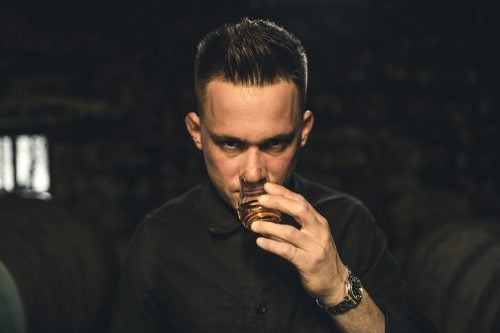 Ervin Trykowski
Master of Malt: Tell us a bit about The Singleton of Dufftown. What sets you apart?
Ervin Trykowski: What differentiates The Singleton of Dufftown from other whiskies is its attitude about how whisky should be enjoyed. As we like to call it, it's an "unapologetically enjoyed" dram. What we mean by this is that it has been made to crack open and have with friends. It is very approachable and very easy to enjoy. It is also what we like to call the 'classic' Speyside style. They feature long fermentations and are gently distilled to maximise the sweet, fresh fruit notes.
MoM: Do you have any quirky stories about the distillery's history?
ET: Almost a century ago, John's Well – the water supply for Dufftown – was closely guarded because of the ongoing disputes over it by neighbouring distilleries. During the night, the distillers and their neighbours would divert and re-divert the water courses, until they finally reached an agreement which protected the source for the following generations.
MoM: Describe The Singleton of Dufftown's signature character…
ET: Fresh fruit is The Singletons signature style! It's rounded, rich and sweet in nature. There are notes of brown sugar, toasted cereal and nuttiness, but these whiskies are all about approachability and accessibility.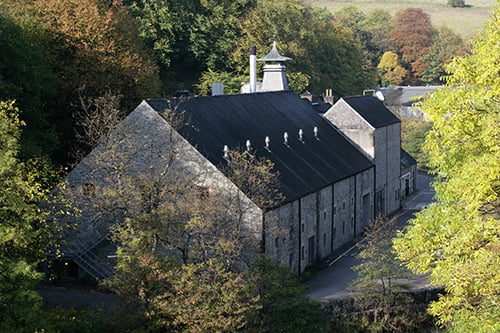 The Dufftown distillery, which dates back to 1895
MoM: What trends/developments do you think we'll see in the whisky industry in 2019?
ET: There are so many ways to drink single malt whisky and people are more receptive than ever to this. As a result, I'm going to say that whisky cocktails will become even bigger. The world's best bars are inspiring consumers to push the boundaries when drinking their favourite single malt, and due to its diverse flavour spectrum and versatility it is perfect for cocktails.
MoM: What will you be drinking this Christmas?
You'll find me drinking The Singleton of Glen Ord 14 Year Old from this year's Special Releases collection. We've used a unique five-cask process to triple mature this liquid, bringing out its signature aromas of baked apple and sweet orange fruit, perfect for pairing with Christmas pud!
Cheers, Ervin! And speaking of signature aromas, we'd better get on and taste The Singleton of Dufftown Malt Master's Selection!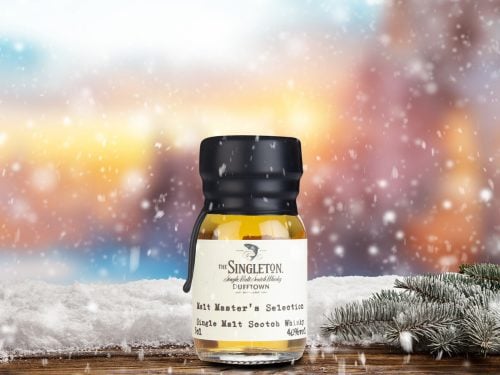 The Singleton of Dufftown Malt Master's Selection
Nose: It's all about those orchard fruit esters and boiled confectionery goodness. There's a pop of white pepper too, with buttery toast, golden syrup and even a malty marzipan.
Palate: Sweet, toffee oiliness with vanilla and pear drops, too. There's a vibrant grassiness and that sweet pepper prickle continues alongside warm spices. Almond and pecan come through, too.
Finish: The sweet spices linger on amid vanilla and a soft woodiness.