It's Day #9 of #WhiskyAdvent, and Drinks by the Dram's Whisky Advent Calendar is hiding a belter of a blended malt Scotch whisky…
It's the second weekend of the Christmas countdown, which probably means that you've awkwardly hoisted your Christmas tree down from the attic for its annual inspection of competence.
Now all that's left is to decide what should actually go under it. What do people even want as presents in 2017? Luckily, for those of us struggling for ideas/time/funds, #WhiskySanta is still waiting to hear how good you've been this year, and if he agrees you might just find you have more to put under that tree than you thought…
Speaking of presents, there's one behind window #9 of Drinks by the Dram's Whisky Advent Calendar. We stripped it back to find a delightful tipple of… The Naked Grouse!
From the wider Famous Grouse blended Scotch range, this edition was aged in first-fill sherry casks and includes malt whisky from Highland Park and The Macallan.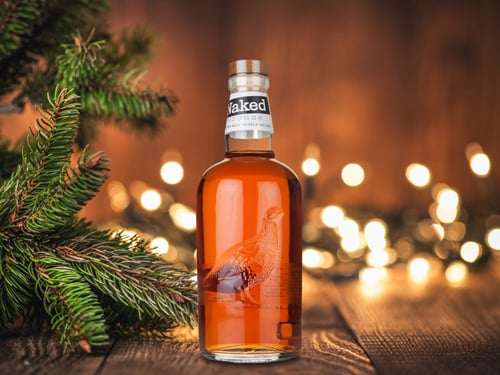 Famous Grouse – but definitely not as you know it
Tasting note for The Naked Grouse:
Nose: Black cherry compote and pomegranate molasses rise quickly, before vanilla-poached plums, figs, thick oak and baking chocolate reveal themselves
Palate: A smooth and oily palate that's bursting with sherried dark fruits, thick sultanas, blackcurrant coulis and toasted brown sugar. Vanilla essence and warm spices lift the thick, sweet fruit, and a whiff of smoke comes through
Finish: A medium-length finish that dries through a more confident smoke and woody spice
Overall: When you undress it (wahey!), this is a truly delightful dram
While you're here, it's worth taking a look at what folks with Drinks by the Dram's Gin Advent Calendar are tucking into today. Those who got their hands on one of those will be pouring themselves a dram of Kokoro Gin!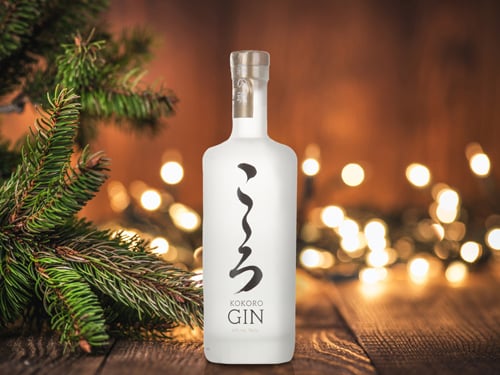 Bringing the Japanese botanicals to the party
Tasting note for Kokoro Gin:
Nose: Through peppery juniper comes sour yuzu fruit, pine and stem ginger
Palate: Becoming slightly herbal, orris root rises among cherry leaves, spicy juniper, sansho berries and a hint of liquorice
Finish: Cardamom and cubeb spices arrive, along with subtly sweet angelica and full-bodied citrus sweetness
Well. We'd better get back to that Christmas tree…