As the holiday season rumbles on with frightening pace, Drinks by the Dram's Whisky Advent Calendar does the decent thing by tucking an early present for us behind window #8…
You know something – Drinks by the Dram's Whisky Advent Calendar has been very good to us all so far.
By now we've all sampled an exceptional Scotch single malt, a classic Kentucky bourbon, a pioneering South African single grain, a new-release Irish single malt, a couple of experimental styles and more of my questionable content than you can shake a candy cane at!*
So on this eighth day of Advent, it's time to explore the beautifully well-balanced single malt from Speyside behind window #8… Cardhu 12 Year Old!
Diageo's best selling single malt Scotch whisky, this a delightful expression for a delightful time of year!
*If you haven't and you're skipping, go back and do it properly, Christmas is no excuse for anarchy.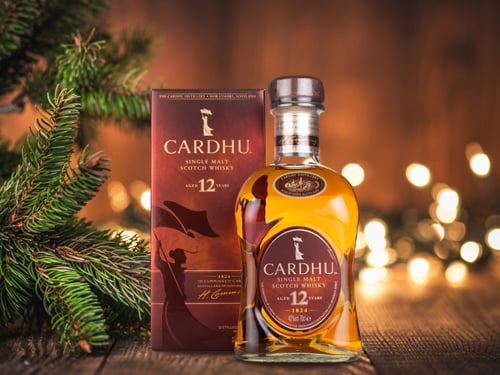 Classic Cardhu
Tasting note for Cardhu 12 Year Old:
Nose: The nose is light, sweet and sprightly; bruised orchard fruit – predominantly apples and peaches – are married with honeyed nut Cornflakes and a sprig of heather. A small offering of smoke rises with a little damp wood.
Palate: Notes of pear drops, vanilla and hazelnut emerge initially, with soft peat and white oak in the backdrop – as well as the lightest prick of white pepper spice you're ever likely to taste.
Finish: It's long and very dry, with chewy malty and some smoke.
Overall: A smooth, rounded, and gently sweet Speyside dram.
We're not the only ones having fun with a whisky-based Advent calendar. Some folk chose to sample the festive delights of Drinks by the Dram's Japanese Whisky Advent Calendar (2017 Edition) this year. Those who did will be finding a delicious dram of Mars Maltage Cosmo behind window #8!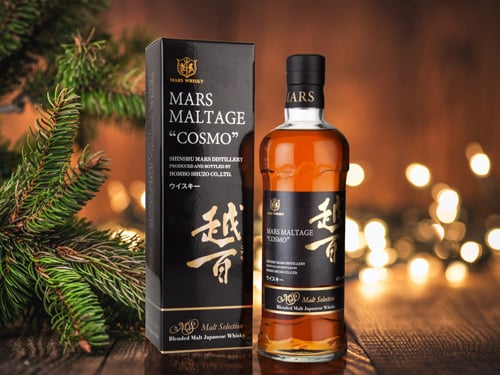 Better than its choccy namesake…
Tasting note for Mars Maltage Cosmo :
Nose: Soft vanilla notes up front, joined by sweet red fruit (think cherry and sugary raspberry).
Palate: Orange oil and chocolate, fresh barley and toasty oak.
Finish: Fresh plum and white grape. Cereals and chocolate biscuits.
Yep. This is all much better than following a flimsy Advent calendar…