Seven is your heaven today folks, with #WhiskyAdvent saving us from the rigmarole with another delightful dram. It's time to discover what's behind window #7 of Drinks by the Dram's Whisky Advent Calendar…
As the first week of December concludes, you're probably aware that we've rapidly reached the time of year that's spent nervously shuffling through office Christmas parties or bemusedly sitting in the audience of school nativity plays (although, it must be said, replacing the three wise men with The Avengers was an odd, but brilliant touch).
Well, this festive season, let's claw back some 'me time'. Here to remind you of the joy that this time of year can bring, we have a fantastic single malt waiting to be savoured behind window #7… it's Roe & Co Irish Whiskey!
Roe & Co Irish Whiskey is bottled at 45% abv without chill filtration, and is a blend of single malt and grain whiskeys matured exclusively in bourbon casks (a high proportion of which are first-fill).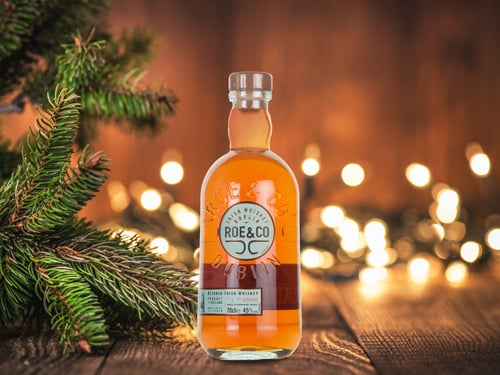 Nothing lucky about this – it's great stuff all round
Tasting Note for Roe & Co Irish Whiskey:
Nose: Bright green apples to begin, with soft oak, fragrant vanilla and melted brown sugar. There's a surprising touch of cardamom in the background.
Palate: Browning pears and soft, apple-pie-filling are complemented by gentle prickles of cinnamon. The mouthfeel offers a delicate, velvety texture, while a note of vanilla cheesecake makes for a refined palate.
Finish: Soft and mellow; buttercream and fading spices provide a fitting conclusion.
Overall: A delicately composed dram that delivers beautiful flavour with elegant character.
If that wasn't enough of a break for you, then how about we take a trip all the way to Martinique to see what lies behind window #7 of Drinks by the Dram's Rum Advent Calendar? Why, it's Trois Rivières – Cuvée de l'Ocean Agricole rhum!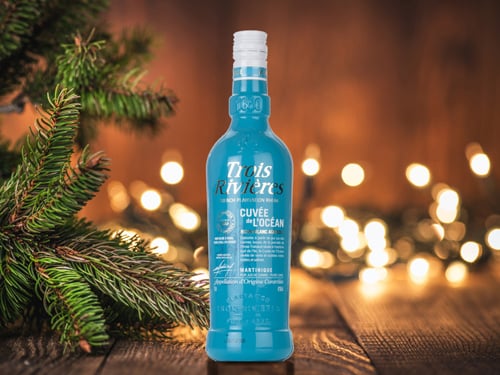 Agricole loveliness
Tasting Note for Trois Rivieres – Cuvée de l'Ocean:
Nose: A pinch of grassy herbs lifts white peach, apricot nectar and honey. A light sea breeze aroma drifts through underneath.
Palate: Tropical, lively and composed, the palate reveals passion fruit and pineapple rings, sweetcorn, salted crackers and creamy vanilla.
Finish: A hint of guava and a good crack of pink peppercorn rounds it off.
Right. Escapism over for the day. Roll on door #8 tomorrow!