For the sixth day of Drinks by the Dram's Whisky Advent Calendar, we get our hands on an incredible whisky that may have made more sense being behind door 20… Whoops! I didn't just give it away – did I?
Just a few tantalizing inches from your grasp, today's dram is a beautifully harmonious exercise in whisky collaboration, and boasts a bigger collection of malt masters than Jim Murray's dartboard!
Behind window #6 of Drinks by the Dram's Whisky Advent Calendar is Glenfiddich's Experimental Series – Project XX!
The second release expression from Glenfiddich's Experimental Series, Project XX refers to the collaboration of 20 Malt Masters* who each chose an expression maturing at Glenfiddich Distillery to be blended by in-house malt master Brian Kinsman to create this fine dram.
*Not a Vin Diesel film prequel.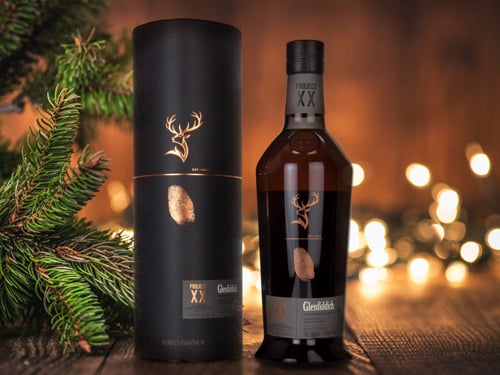 Glenfiddich gets experimental
Tasting Note for Glenfiddich's Experimental Series – Project XX:
Nose: Ripe, granny smith apples, plump pear and apricot jam give a juicy beginning, that simmers with a gentle grass aroma. Rich vanilla oak with golden syrup and a touch of liquorice come through slowly.
Palate: Stewed apples and seedless raisins are first, before toasted almonds arrive. Dark caramel fudge and coarse brown sugar give a complex sweetness. Warm baking spices add clarity.
Finish: Long, with sweet oak and salted butter providing a pleasant conclusion.
Overall: A triumph of collaboration, this offering is deep, mellow, and beautifully spiced.
While you enjoy that, how about we have a peek at what the folks with the Absinthe Advent Calendar are getting today? Why, it's only a dram of Sebor Absinth which sits behind window #6!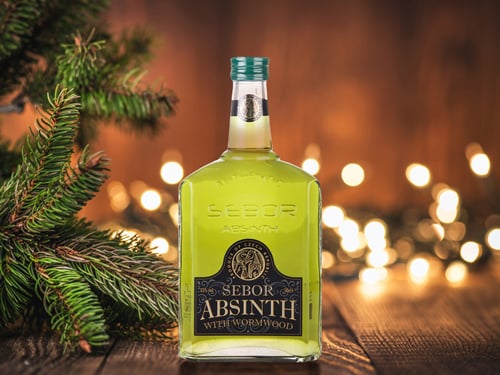 Wormwood a-go-go
Tasting Note for Sebor Absinth:
Nose: Crisp anise, hints of wormwood and ripe star anise and fennel lead in a clean, fresh nose. An earthy, vegetal undertone lingers, with just a drop of lemon juice.
Palate: Creamy and thick, the wormwood becomes more intense as the earthiness persists, before sweet, menthol anise arrives. Allspice percolates throughout.
Finish: Slightly bitter herbs rise on the finish to keep things interesting.
Well. We're officially a quarter of the way to Christmas. Hold on to your Santa hats!