Drinks by the Dram's Whisky Advent Calendar heads across the pond for Day #5 to sample a dram from a truly classic brand, with a long and rich history of distilling…
So good they charred it twice, this next dram of deliciousness will fill you to the brim with Christmas cheer!
That's because behind window #5*, there's a dram of Jim Beam Double Oak!
The name 'Double Oak' refers to the maturation process, which involves initially ageing bourbon in freshly charred American oak barrels, before the whiskey is moved for the second part of its maturation into another set of freshly charred American oak barrels.
*In my opinion (I know nobody asked) this really should have been saved for day #7, so I could have made a: Double Oak #7 gag. As in… you know – it's a James Bond reference… No? A genius is never acknowledged in their own time.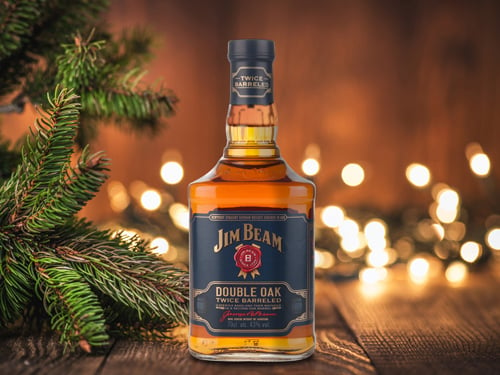 Double the deliciousness
Tasting Note for Jim Beam Double Oak:
Nose: Opens with aromas of rich vanilla and smoky oak. A tasteful layer of milk chocolate and a kick of toasted cardamom seed emerge.
Palate: Madagascan black pepper and charred oak toastiness are first to the fore, with the pleasant sweetness of vanilla ice cream, liquorice and burnt sugars following hastily. A balanced palate also suggests notes of fruit malt.
Finish: A medium-length finish concludes with lingering notes of brooding charcoal and musty leather.
Overall: Lighter and fresher than you'd presume, this is an impressively mature approach to what could have an ostentatious style.
With all the different Drinks by the Dram Advent Calendars, we thought it would be fun to take a look at a different one each day alongside the Whisky Advent Calendar, and today is the day we look at the American Whiskey Advent Calendar. If this is your calendar, the fun won't stop there, because today you'd be tucking into a terrific tipple – behind window #5 is Smooth Ambler Old Scout American Whiskey!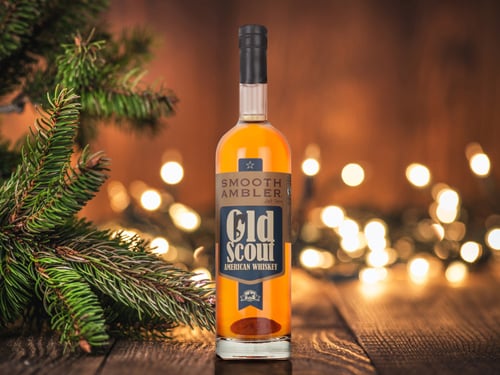 Smoothly does it…
Tasting Note for Smooth Ambler Old Scout American Whiskey:
Nose: Green apple, salted butter, good quality coffee and a familiar tickle of rye spiciness…
Palate: Swedish pepparkakor with plenty of cinnamon and ginger in the dough. Hints of soft tobacco and caramel develop.
Finish: Chilli chocolate, apple crumble and a pinch of leafy peppermint.
And that's a wrap for our day of Americana, good folk!