On this first weekend of December, I welcome you, my Christmassy, whisky friends, because it's time to tear open window #3 of Drinks by the Dram's Whisky Advent Calendar!
Ah, the first weekend of December – the perfect time to pop into town and get some Christmas shopping done – right? Wrong. Town will be so unacceptably busy, you'll be better off doing it online! It's 2017 for goodness sake, you can get everything on the internet these days… presents, cards, alcohol-based-Christmas crackers, ordainment – it's all there.
It's Christmas after all, so you should be relaxing with a nice tipple… perhaps the one Drinks by the Dram's Whisky Advent Calendar kindly put behind window #3 for you – Bain's Cape Mountain Whisky!
#WhiskyAdvent takes us to the golden shores of South Africa today, for the county's first ever single grain whisky, courtesy of The James Sedgwick Distillery in Wellington.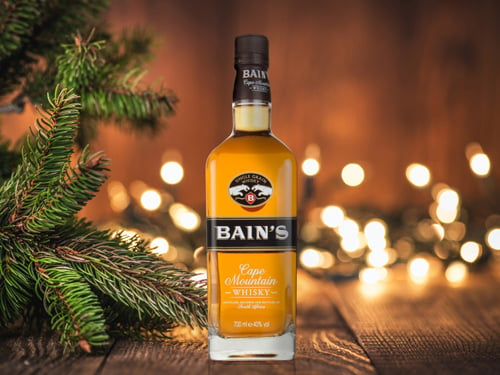 Great stuff from South Africa
Tasting Note for Bain's Cape Mountain Whisky:
Nose: Opens like a light bourbon, with notes of butter, vanilla bean, icing sugar, coconut, toffee and a whiff of plantains.
Palate: There's a strong presence of creamy vanilla, with hints of cardamom and soft, rumbling oak. Emerging cereal grain and cornbread, with pinches of bright lemon, complement the smooth palate.
Finish: Warm, sweet and light. A dark, rich brown sugar lingers.
Overall: An interesting dram to broaden your horizons this holiday season.
There are those among us, however, who wanted to celebrate Christmas with That Boutique-y Whisky Company, and bought their exclusive advent calendar filled with 24 drams of their excellent indie bottlings. They're well rewarded for their choice today, because behind window #3 is one of the finest examples of a single grain Scotch you're likely to find, the Caledonian 29 Year Old!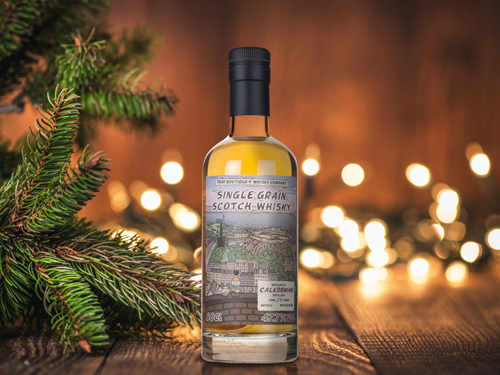 Another strong single grain showing
Tasting Note for Caledonian 29 Year Old:
Nose: Vanilla ice-cream topped with fudge sauce and Milkybar Buttons. A hint of unripe banana and melon develops underneath.
Palate: Quite chocolatey, balanced with hints of salted pretzel. A slight whisper of waxy lime peel.
Finish: Still packed with vanilla, though touches of spicy oak appear later on.
Great grainy stuff all round!